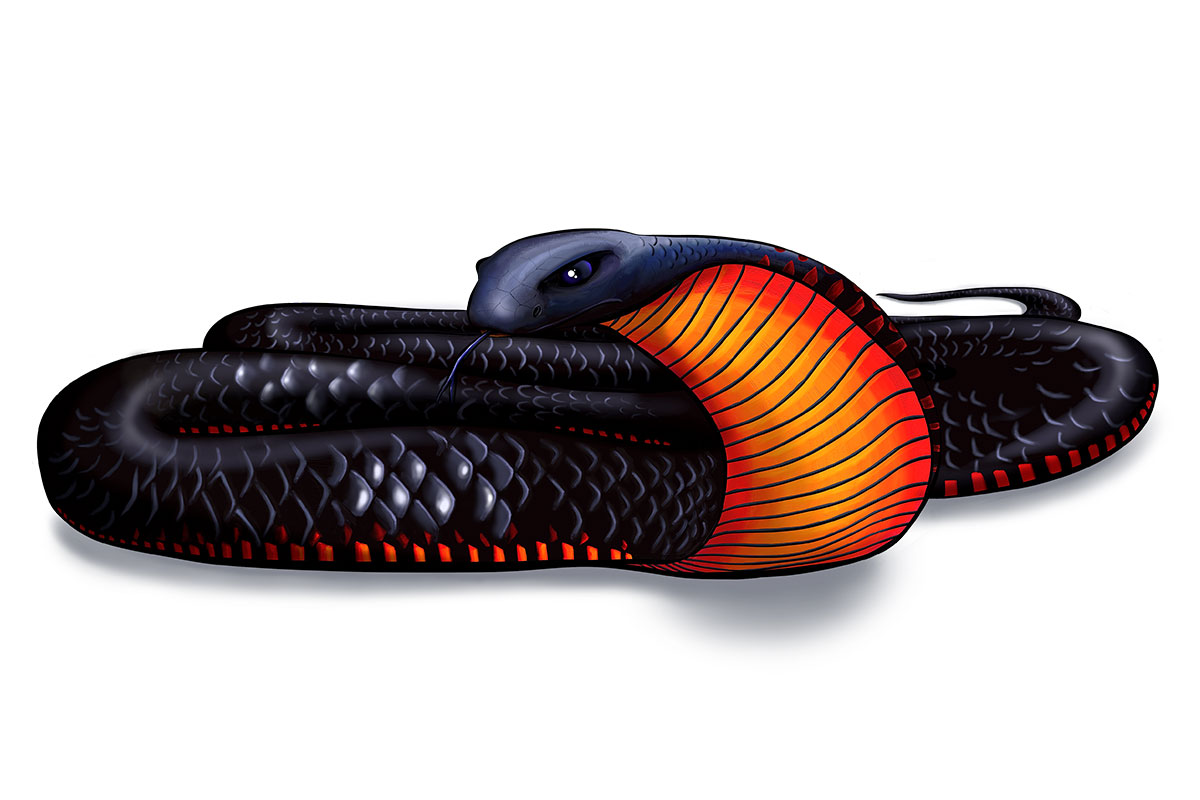 RiACU - Red-Bellied Black Snake
"RiACU raises her head from the warm rock upon which she has rested all afternoon. A slight breeze has slipped across her tail, moving up the mountain. Sensing a cool change, she uses her THERMOREGULATION Power to maximise the last of the sun's rays, but she must be wary: Apex Wing species like AUDAX are never far away. Whilst she can be active during daylight or night, it is becoming cold: better to find a hollow to rest in until the morning.
ANiMOZ #105
Code: RiACU
Common name: Red-bellied black snake
Taxonomy: Pseudechis porphyriacus
Level: CARN | Form: Venom | Status: Common | BiOME: Mountain + Scrub + Coast
Overcomes: Flood
Superpowers:
SUBMERSION
RiACU uses his SUBMERSION power to hunt underwater and evade predators!
THERMOREGULATION
RiACU lives across a number of different climates, making it crucial for her to be able to maintain a safe body temperature. Her amazing THERMOREGULATION power enables her to manage this through using external elements like warm rocks or shady spots.
Weaknesses:
CANNIBALISM
Juvenile RiACUs must watch out for their older conspecifics (the same species) as they're in danger of being eaten!
APEX-WING
RiACU automatically loses a Clash to a Wing species of the Apex level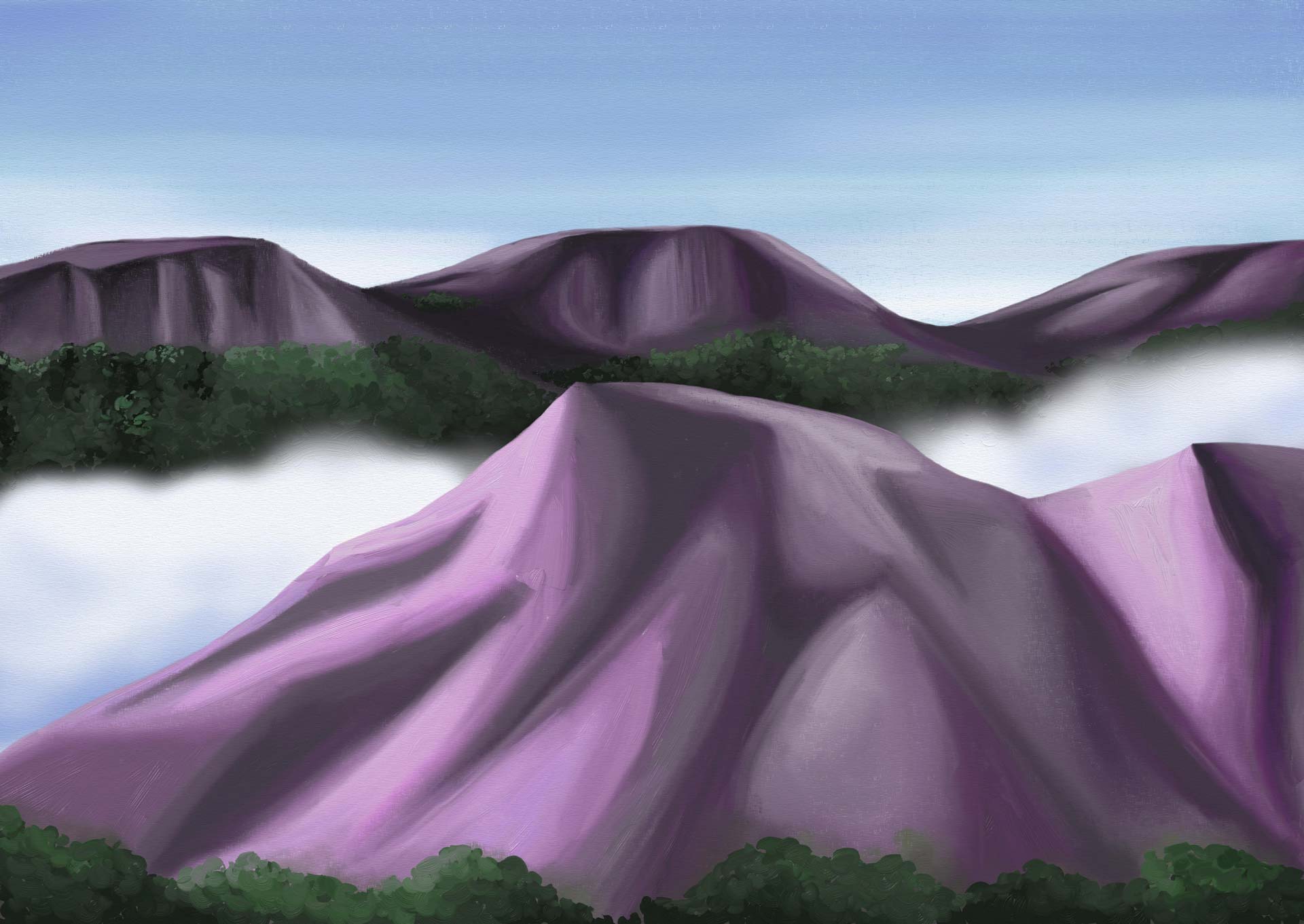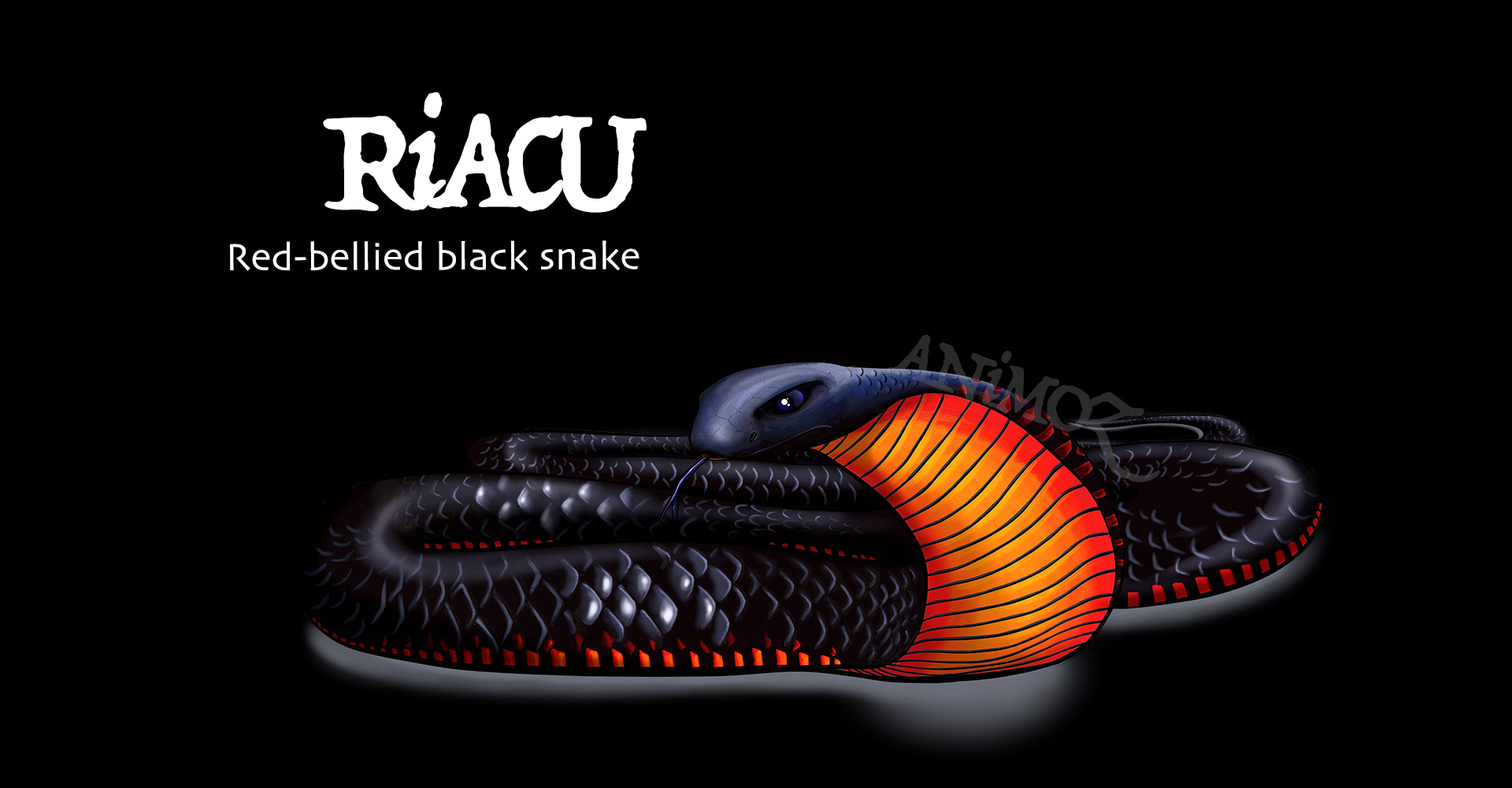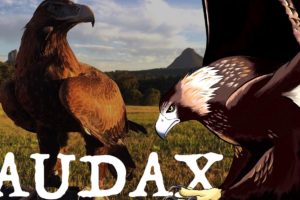 Know your ANiMOZ species: What do you know about AUDAX? One of the most important aspects of becoming the Ultimate ANiMOZ Ranger is to know which species can best help you build a Healthy Ecosystem, as well as win a Clash and overcome dangers. For all of those, look no further than the Mountain …
Know your ANiMOZ species: AUDAX (Wedge-tailed eagle) Read More »