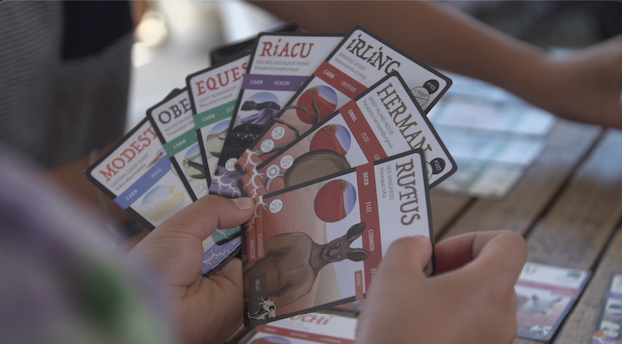 ANiMOZ is the trading card game of Australian animals, helping future generations fall in love with Australian wildlife! Each card features a different species, and each animal has their own Superpowers which are real adaptations they have in the wild.
ANiMOZ is the perfect gift for kids of all ages, and how they use the cards changes depending on their age. For kids aged up to 2 years old, let them flick through the cards and enjoy the colours and pictures, and have an early introduction to Australian wildlife. For kids aged 3-8, they can create their own games with the cards, compare different animals with their friends, and try to collect all the species and learn their Superpowers! There are also recommended short games for this age group on the 'Gameplay' page.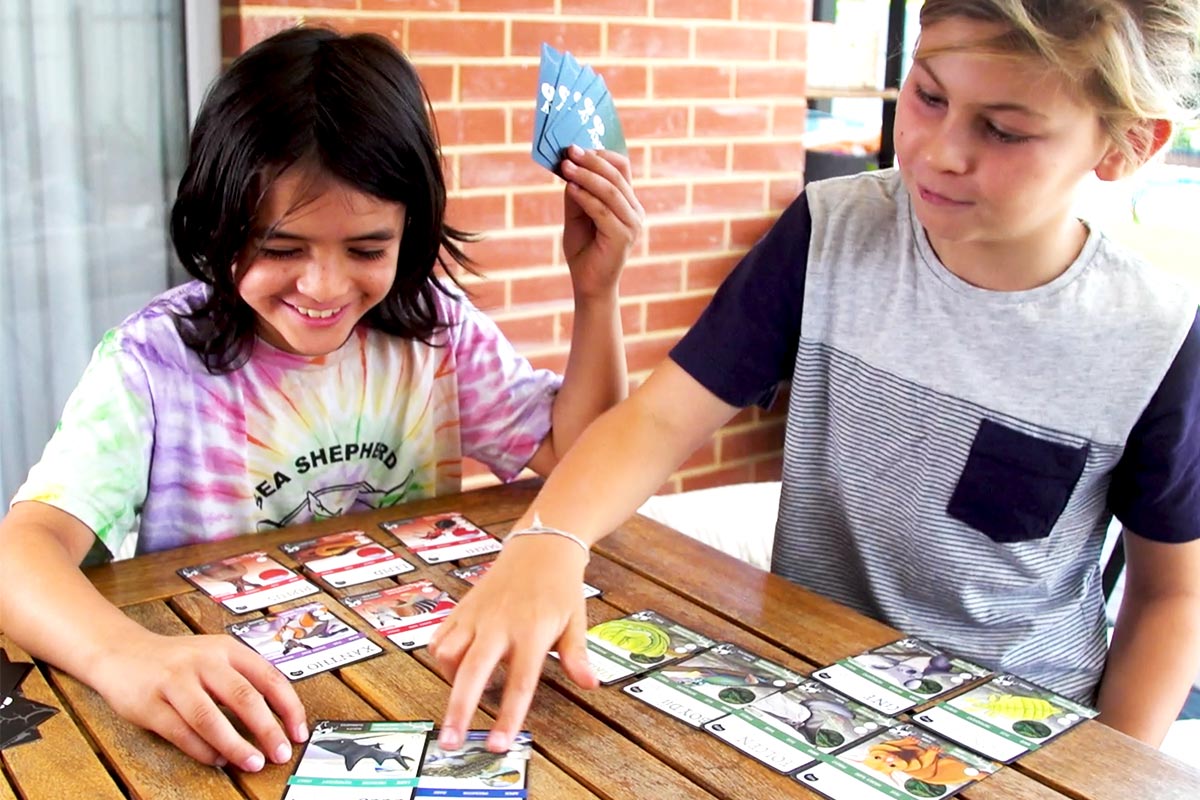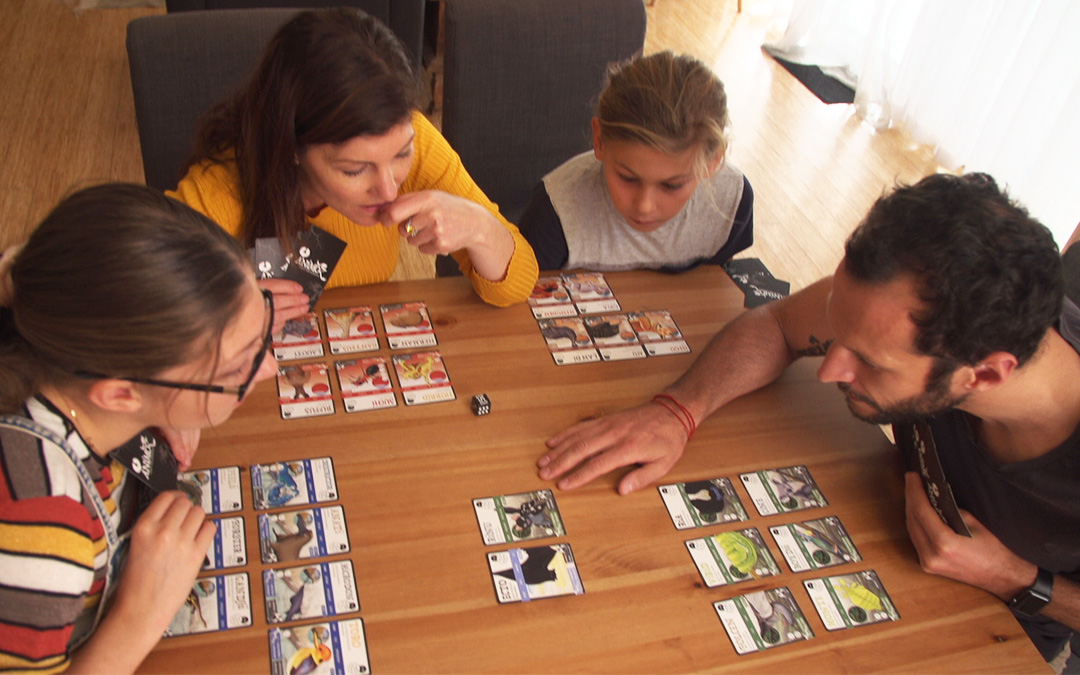 For ages 8 up to adults, there is a full set of rules available for a challenging, deck-building card game which teaches people about the dangers Australian wildlife faces in the wild, the importance of healthy ecosystems, and much more. You can find these rules, and a digital dice for use during the game, on the 'Gameplay' page.
ANiMOZ cards include a stunning illustration of the feature animal, and artwork of the 'BiOME' it lives in, along with loads of STEM-associated information like the type of animal (eg Predator), their status in the wild (eg Rare), and their Superpowers, Weaknesses and size.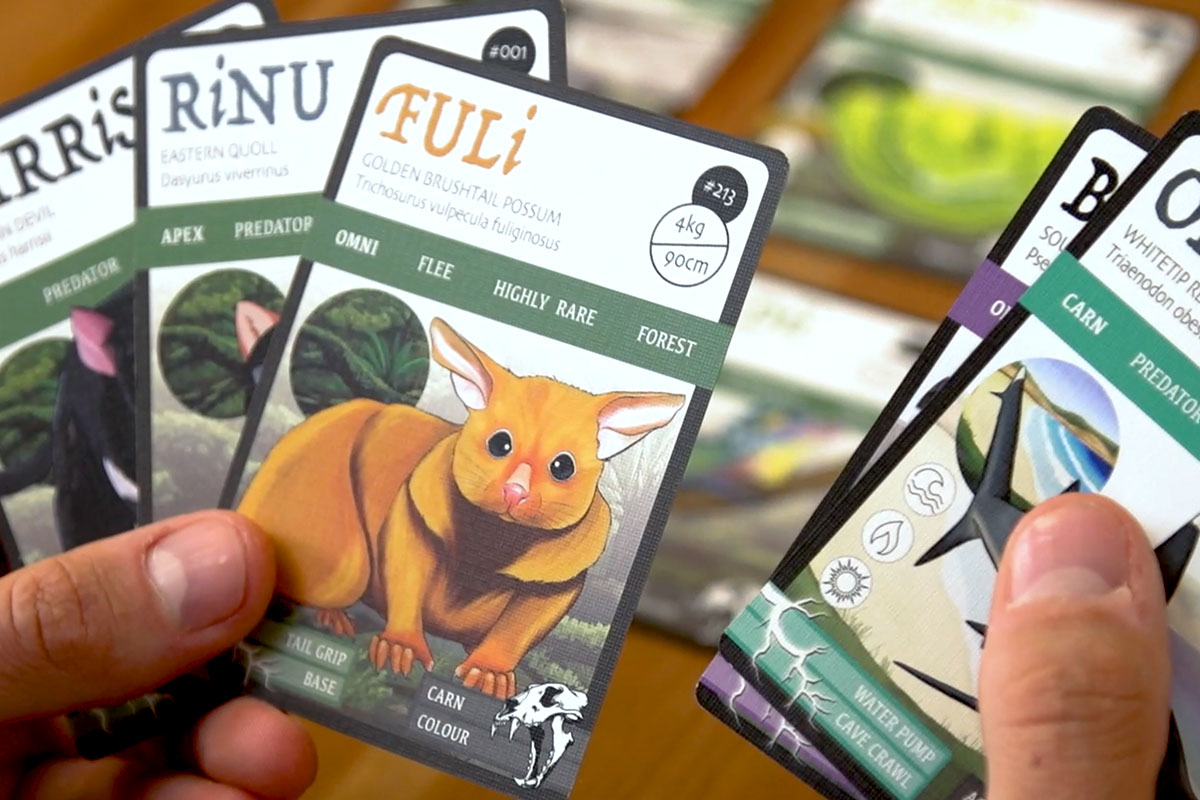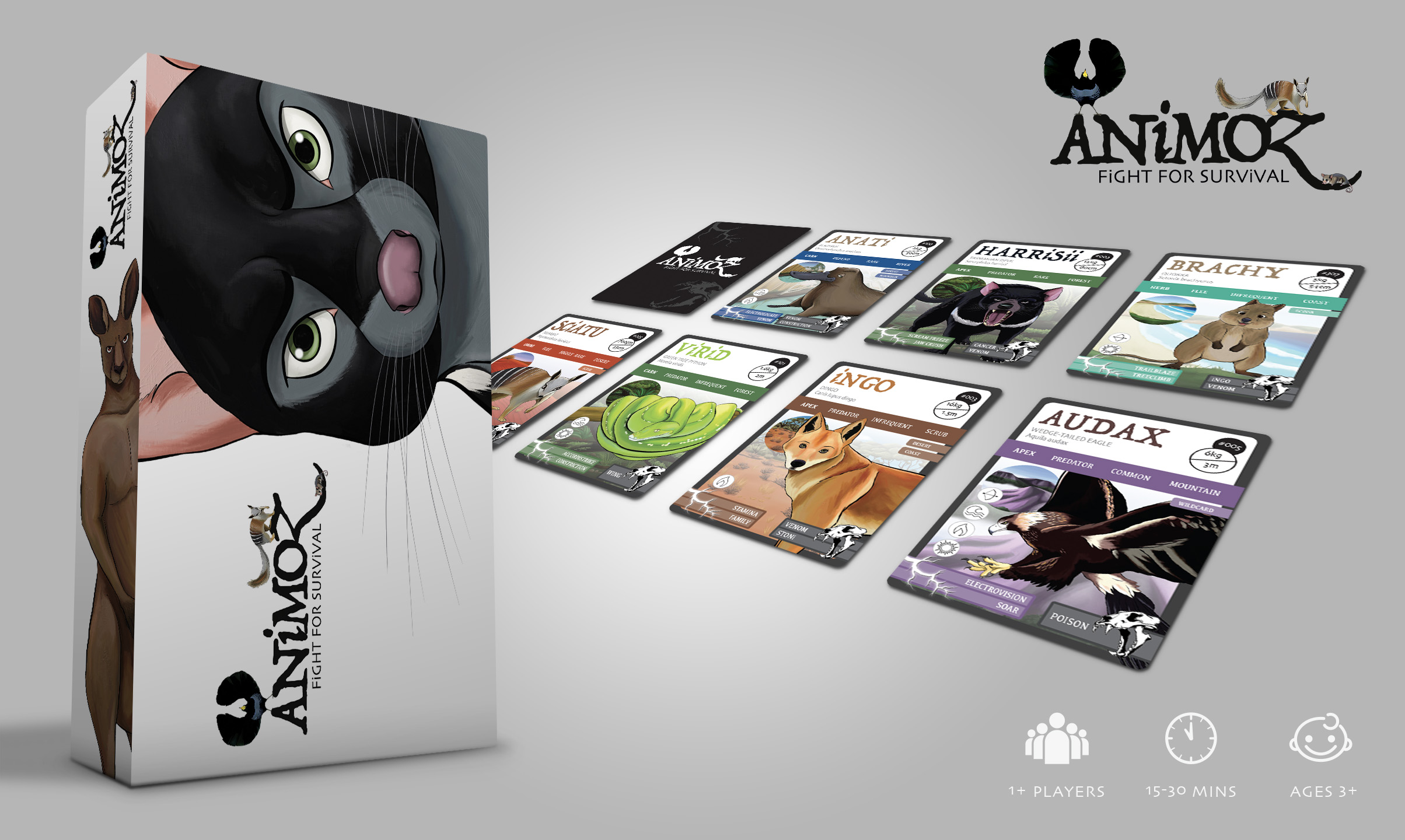 ANiMOZ is available in a Starter Pack with the original cards, in Booster Packs with 10 new, mystery cards, or as a Full Ranger Kit which includes the above along with special edition Extinction Cards!