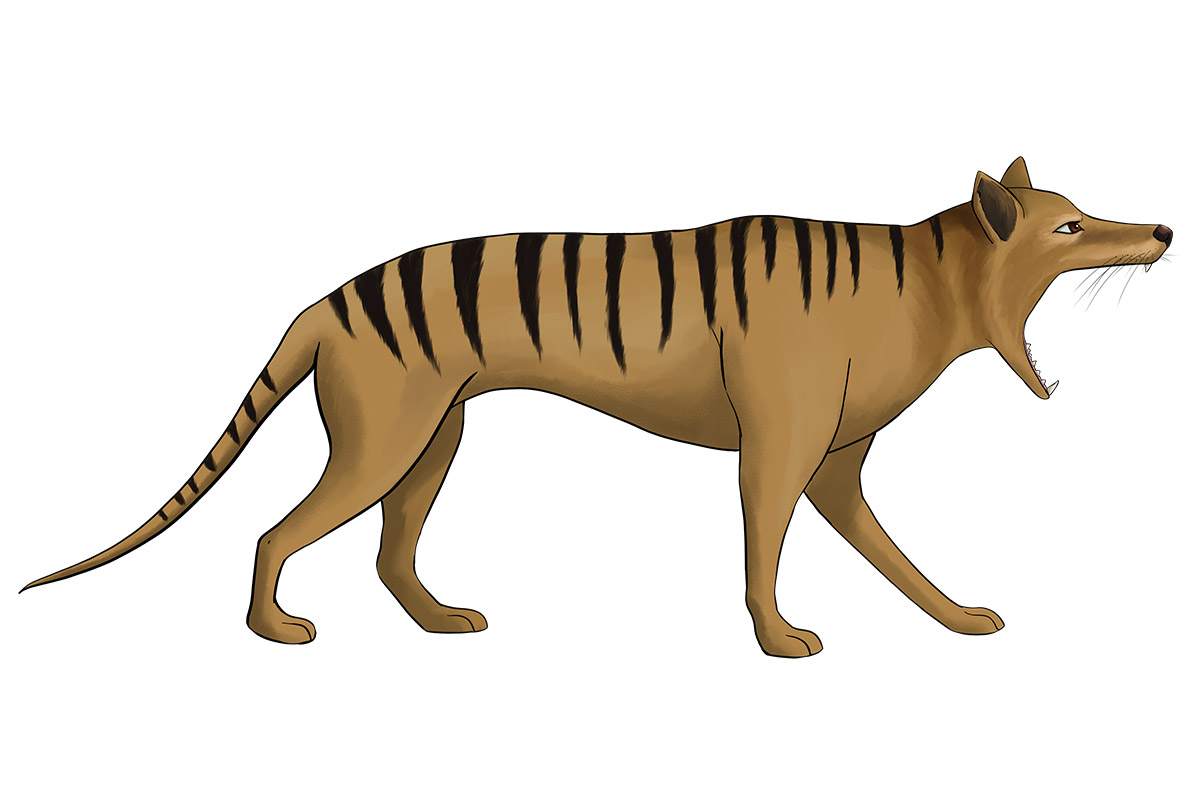 PHALU - Tasmanian Tiger/Thylacine
ANiMOZ #x001
Code: PHALU
Common name: Tasmanian Tiger/Thylacine
Taxonomy: Thylacinus cynocephalus
Level: APEX | Form: PREDATOR
Status: UNCONFIRMED | BiOME: FOREST
Overcomes: Fire | Flood | Drought
SUPERPOWERS:
INVISIBILITY:
By using her fantastic stripes to blend into the shadowy forest and flowing grasses of her home, PHALU could turn invisible. When she was stalking prey, or avoiding detection, she would make use of her Invisibility power to melt into the surrounding habitat.
AMBUSH:
Thanks to Invisibility, PHALU used his Ambush power to great effect. Whilst he could chase his prey to the point of exhaustion, he would also likely have relied on being where they least expected before pouncing!
WEAKNESSES:
DISEASE:
PHALU was at real risk of disease wiping out his population before going extinct due to hunting and land clearing, as genetic diversity was extremely low. This is why a species must be 'Common' to overcome the 'Disease' danger in the ANiMOZ Ultimate Ranger Gameplay!
JAW POWER:
Whilst famously believed to be a powerful predator capable of bringing down large mammals, recent research has suggested that PHALU had a Weakness in her jaw, meaning she probably survived on smaller prey like FULi!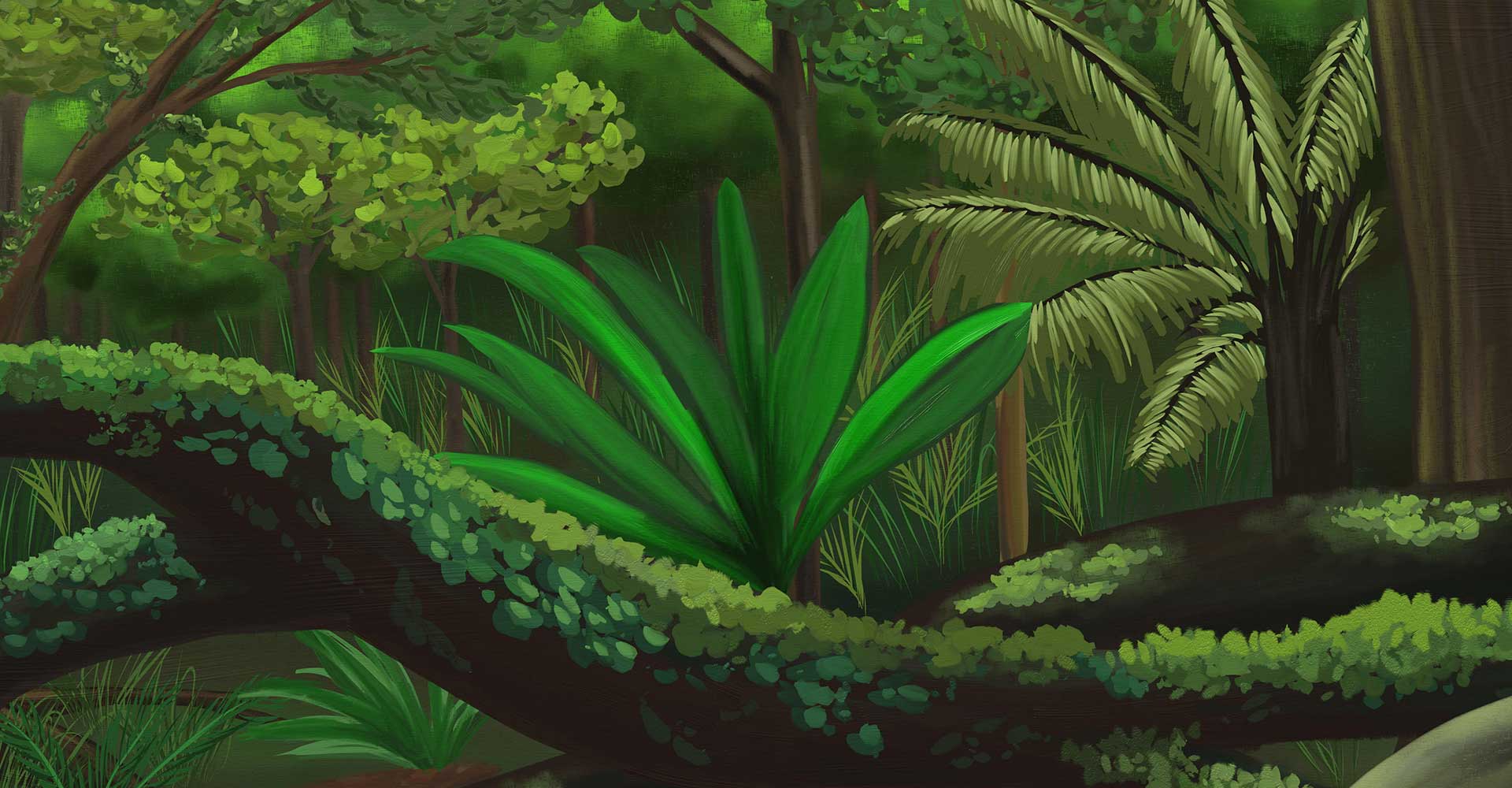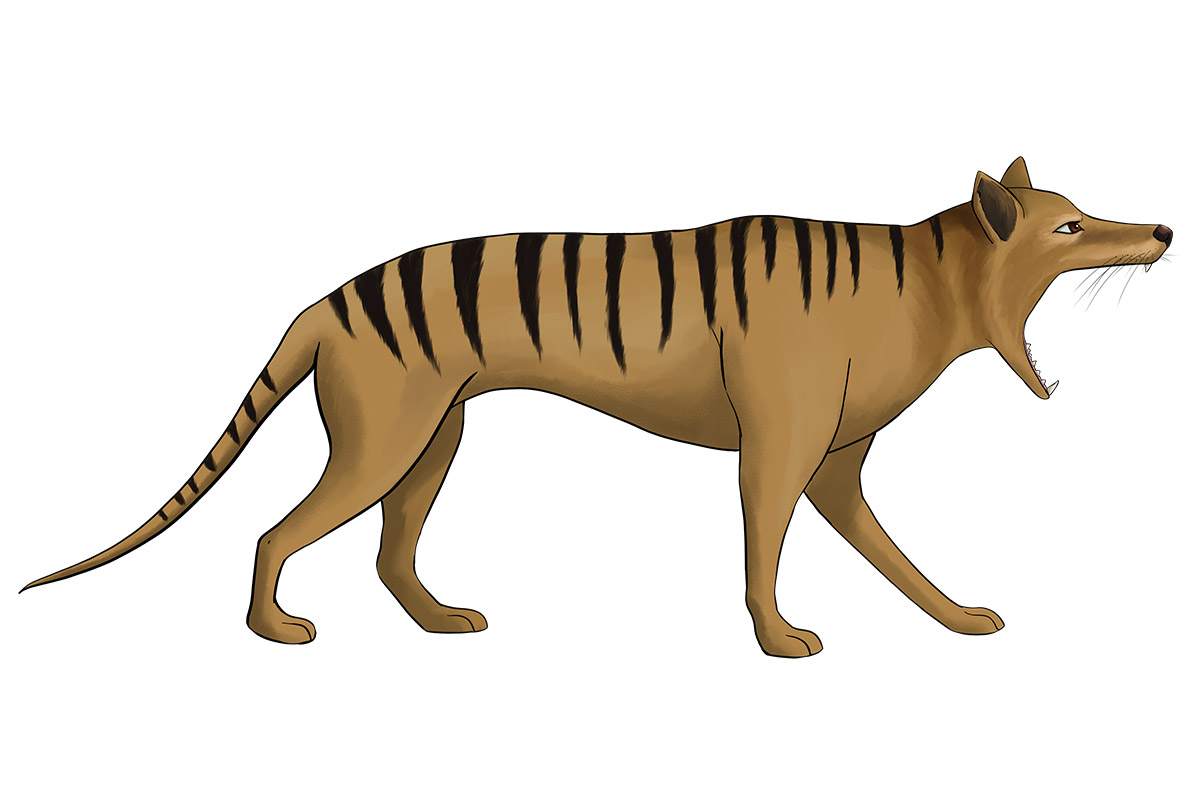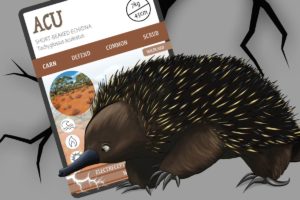 The Short-beaked echidna (Tachyglossus aculeatus) is ACU – a Carn species found across Australia.  ACU are typically between 30 and 45 centimetres long, including their beak They have tongues up to 15 centimetres long to allow them to scoop up their prey. The largest Short-beaked echidnas are about seven kilograms, but they typically weigh two …