Know Your Species series: RiNU (Dasyurus viverrinus)
One of the most important animals for a Ranger to understand when playing the Offical ANiMOZ Ultimate Ranger Gameplay is the Apex Predator.
That becomes particularly important when one such species is also Highly Rare… Enter RiNU, the Eastern quoll!
Deep in the dark of the forest under a starlit night sky, RiNU emerges from a hollow log. Wind whispers through the grass – everything else is silent. She's aware that dangers are everywhere, but as an Apex predator she must find food.
RiNU used to be found in much of eastern Australia, but for 50 years has been extinct on the mainland due to Invasive Species, Habitat Destruction and Persecution!
Since then, he has survived in Tasmania alone – until recently! Conservation groups including Aussie Ark, Rewilding Australia and WWF have helped bring RiNU back to the mainland through a successful reintroduction program!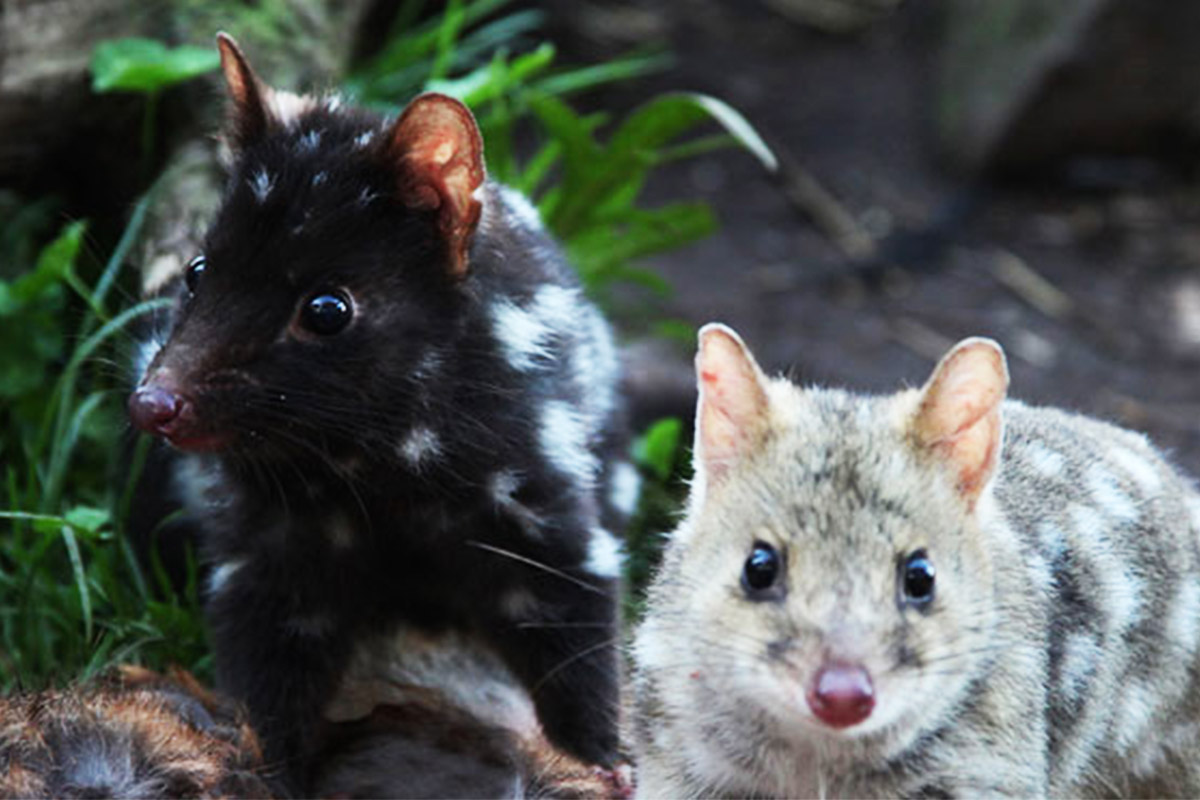 What to know about RiNU for Gameplay
If you have this special card in your hand and find her taking part in a Clash, Rangers must try to avoid RiNU coming across HARRiSii or an APEX-WING species. Apart from those, she will more than hold her own when coming across another animal!
As a Highly Rare creature, she is a critical part of any Forest Ranger's Sanctuary, but you may have to decide between an important, Rare species in there or a powerful Apex predator in a Clash!
RiNU is sometimes called the 'native cat', and being predators that enjoy the cover of darkness and do most of their hunting at night, she needs to use her NIGHTVISION Power to see!
Read RiNU's full Species Information Card on Headquarters' dedicated SPECIES page.
Which is your favourite ANiMOZ? Have you found one in the wild? Share a photo and tag #wildANiMOZ.
What species from the Starter Pack would you like to learn about next?