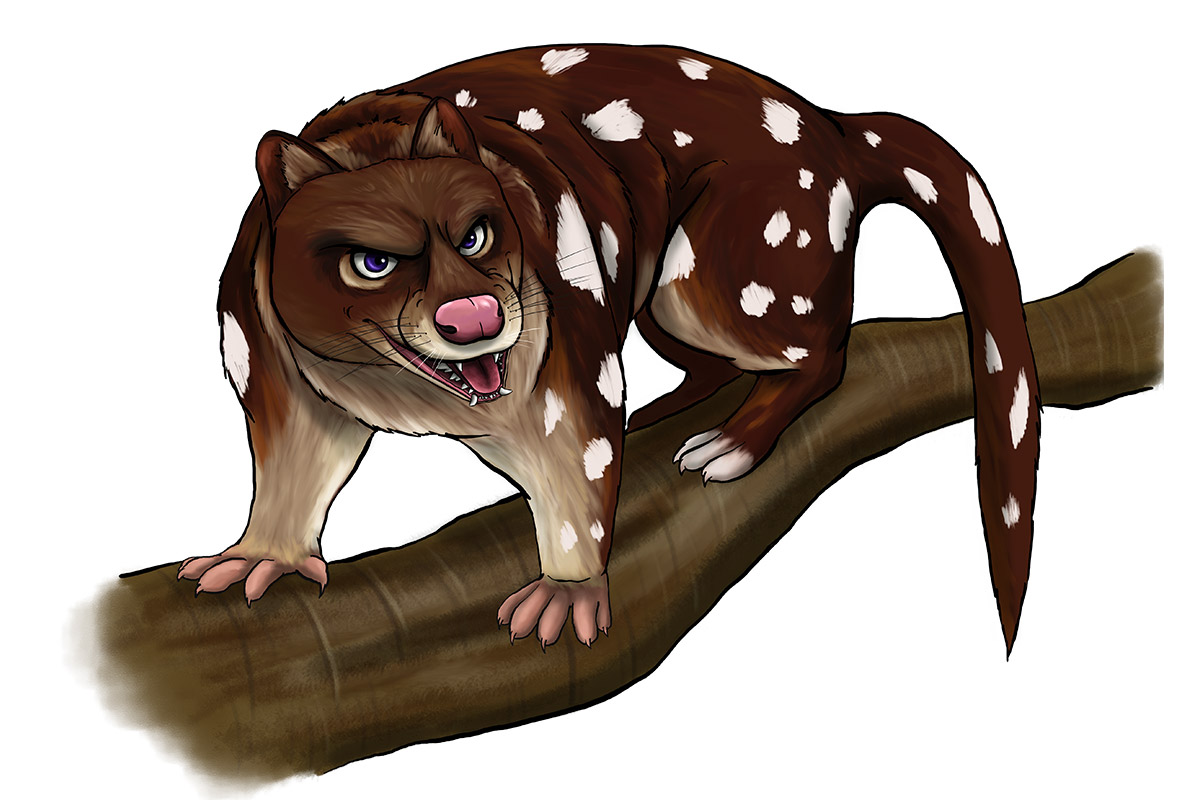 ANiMOZ #011
Code: MACULA
Common name: Tiger Quoll/Spotted-Tail Quoll 
Taxonomy: Dasyurus maculatus
Level: APEX | Form: PREDATOR
Status: RARE | BiOME: MOUNTAIN
Overcomes: Flood | Drought
SUPERPOWERS:
NECK RIDE:
When attacking animals larger than him, MACULA will use his Neck Ride power to grab hold of the back of his prey's neck and hang on. With incredibly strong jaws and muscular limbs, he will keep hold until the other animal loses energy and collapses.
HERB:
With a voracious appetite and a broad idea of what counts as food, many creatures can find themselves at the mercy of MACULA. If she is up against a Herb level species in a Clash, MACULA automatically wins.
WEAKNESSES:
APEX-WING:
Not many animals are fierce enough to overcome MACULA, but if he faces an Apex-Wing species in a Clash, he automatically loses.
CONSTRICTION:
If MACULA is up against a Constriction form in a Clash, he automatically loses.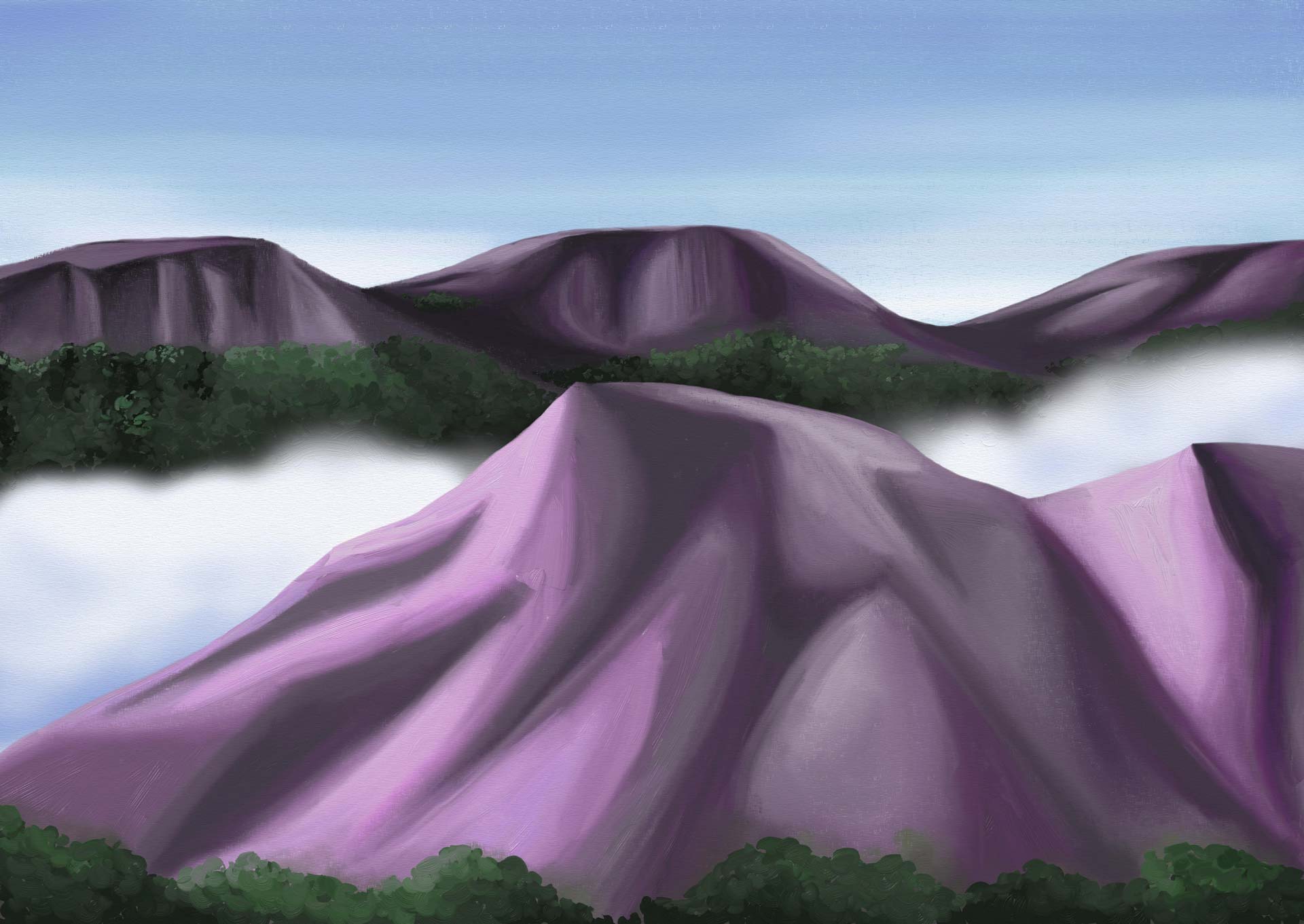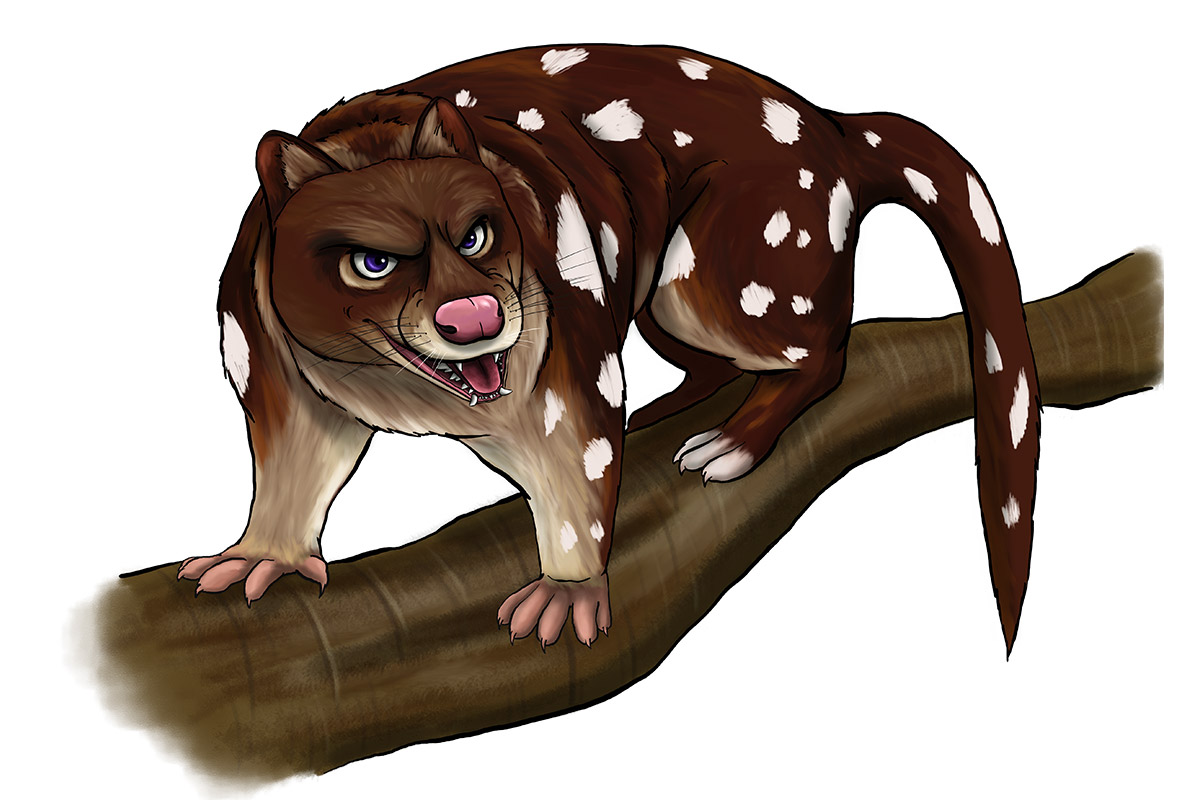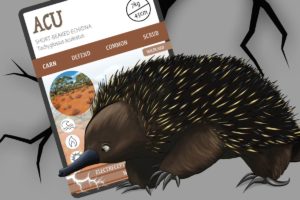 The Short-beaked echidna (Tachyglossus aculeatus) is ACU – a Carn species found across Australia.  ACU are typically between 30 and 45 centimetres long, including their beak They have tongues up to 15 centimetres long to allow them to scoop up their prey. The largest Short-beaked echidnas are about seven kilograms, but they typically weigh two …