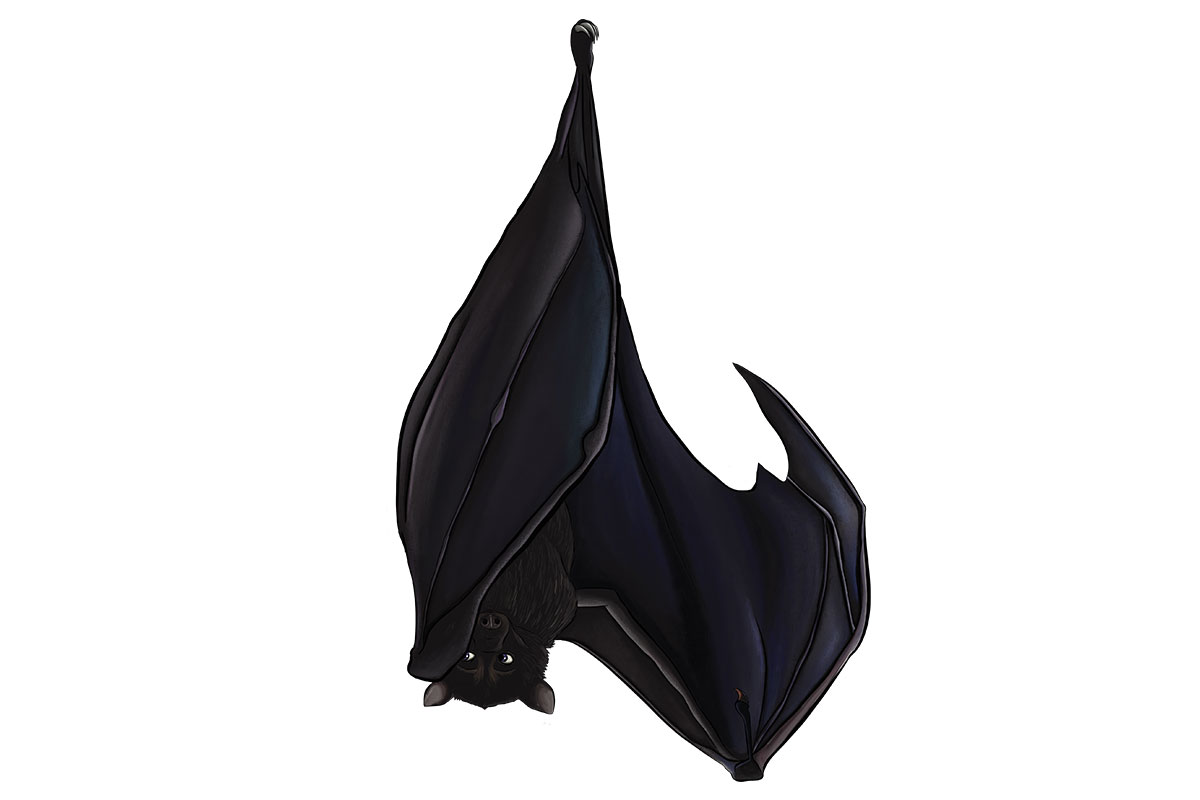 ANiMOZ #305
Code: ECTO
Common name: Black Flying Fox
Taxonomy: Pteropus alecto
Level: HERB | Form: WING
Status: COMMON | BiOME: SKY
Overcomes: Fire | Flood | Persecution
SUPERPOWERS:
ENDURANCE
With large, strong wings, and being the biggest of the Australian bats, ECTO can fly for more than 50km in one night in search of feeding grounds, water and new territories! They are the only mammal capable of true flight, and their wings are made of skin stretched between their fingers!
OLFALOCATE
Using her Olfalocate Superpower, ECTO can sense food sources from long distances, in the dark of night. She does this through special olfactory receptors that have evolved differently from other mammals and bats, customised for the fruit she seeks. But this advanced sense of smell isn't only used for food. ECTOs use this to communicate, with males secreting signals through special glands that females can interpret as breeding signs, and parents being able to find their pups through smell alone!
WEAKNESSES:
DISEASE
Living in large colonies called camps, and found in regions that can undergo extreme climate stress (like droughts!), ECTO can suffer from diseases passed within his communities. Unfortunately for him, some of these viruses could potentially be dangerous to humans. So although there is little evidence that these can easily be passed on to Rangers, or that Rangers could then pass it on to others, ECTO suffers from a negative view from many people which he doesn't deserve. This doesn't help him when his home is being cleared for more farmland!
STREN
If ECTO comes up against STREN in a Clash, it is an automatic defeat. STREN's strong talons and silent wings mean he never stood a chance...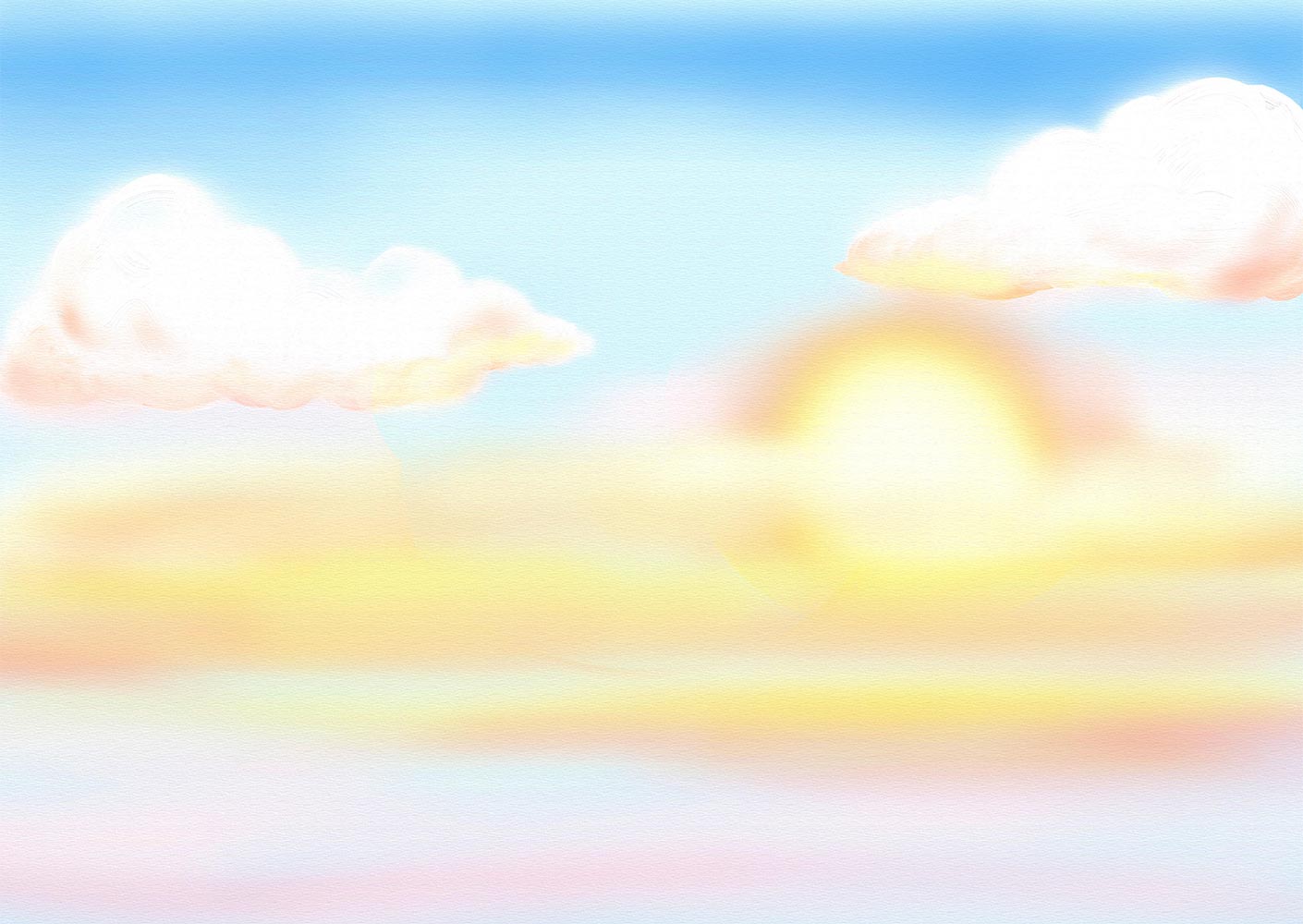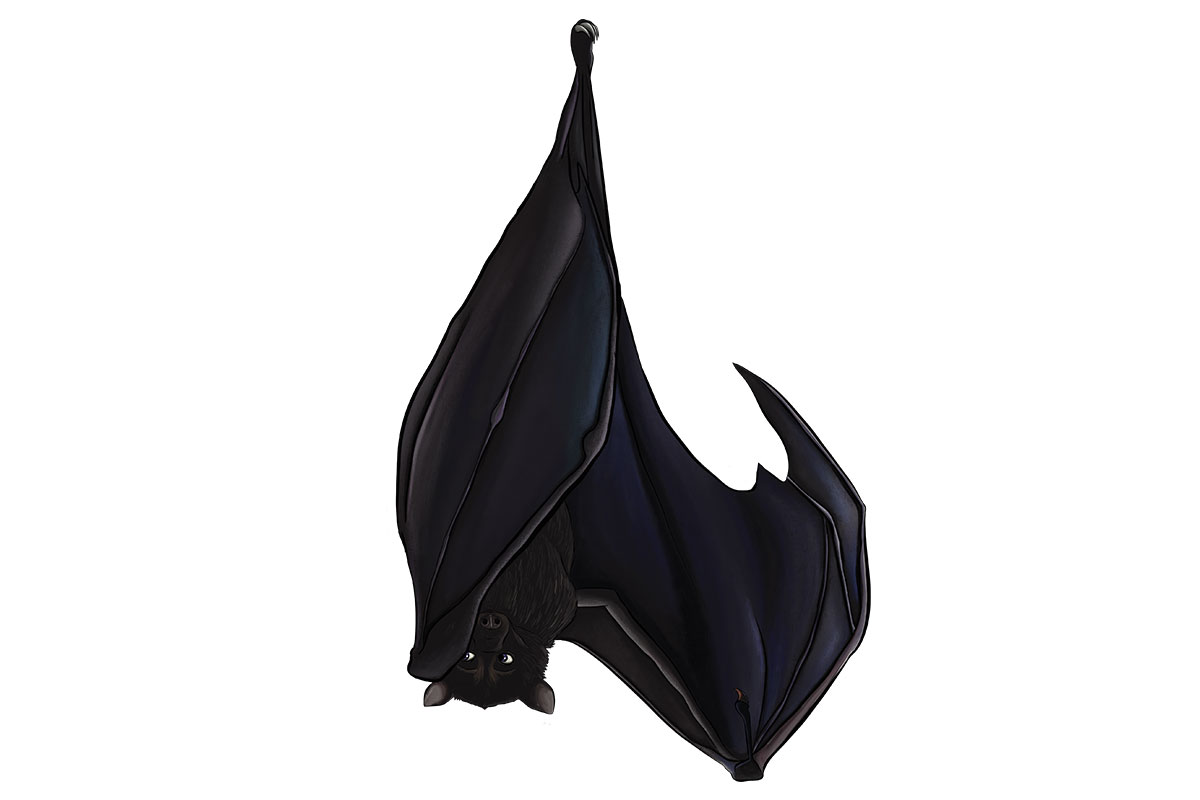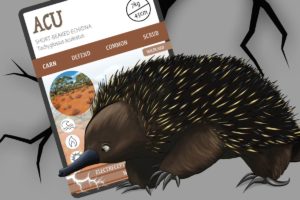 The Short-beaked echidna (Tachyglossus aculeatus) is ACU – a Carn species found across Australia.  ACU are typically between 30 and 45 centimetres long, including their beak They have tongues up to 15 centimetres long to allow them to scoop up their prey. The largest Short-beaked echidnas are about seven kilograms, but they typically weigh two …