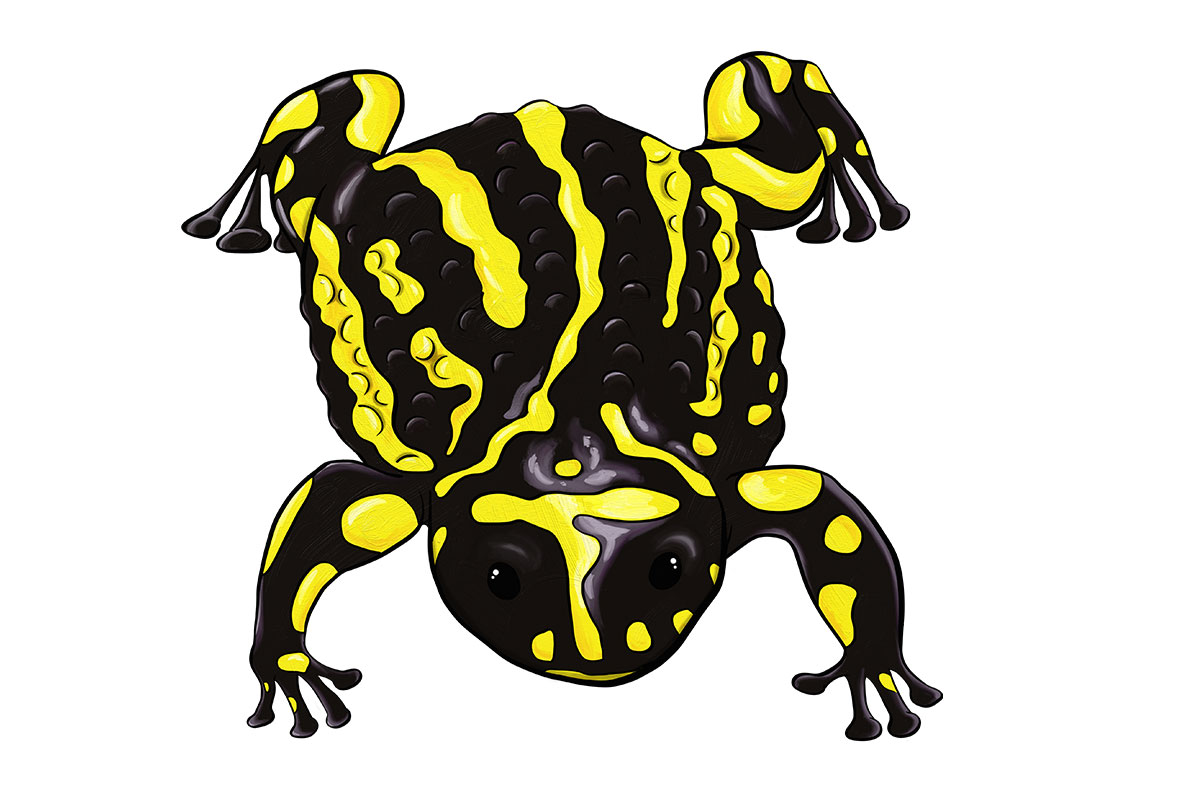 BOREE - Southern Corroboree Frog
"A trickle of water is all that smothers the birdsong in this crisp Mountain dawn, 1300m above sea level in a muddy bog. Other creatures are slowly waking and venturing out from their logs and burrows. Croaking starts to sound over the grasses, and BOREE joins in with his notable 'SQUELCH'! He has adapted to a life void of fear, for although he can fall prey to FERA and some other Predators, his VENOM Superpower helps keep him safe. His real threat comes from something unseen; a disease striking at species like his. This is made worse as BOREE loses his home to human encroachment. He sounds his call, hoping a female BOREE will hear him. They are Critically Endangered, so every chance to grow the population is important…"
ANiMOZ #200
Code: BOREE
Common name: Southern corroboree frog 
Taxonomy: Pseudophryne corroboree
Level: OMNI | Form: Flee | Status: Highly Rare
BiOME: Mountain | Forest | River
Overcomes: Flood
Superpowers:
VENOM
BOREE is the only frog to make her own toxins (rather than forming it via a food source), and she excretes this through her skin when threatened! Whilst the 'VENOM' Superpower isn't directly named after this, as it is a poison more than a venom, it does mean that this special frog will beat any 'venom' species she comes up against in a Clash!
THREATPOSE
His Threatpose power lets others know that he's poisonous, and not worth their time! This Superpower is also called aposematism, which is nature's way of communicating danger through bright colours, and patterns like stripes. This powerful adaptation enables BOREE to warn off predators before they learn about his poison the hard way - which wouldn't be good for him either!
Weaknesses:
DISEASE
Disease is a real threat to BOREE - particularly chytridiomycosis, which results from the widespread amphibian chytrid fungus (Batrachochytrium dendrobatidis). Sadly, this fungus has devastated populations of many species, including those of BOREE.
FERA
FERA is the common eastern froglet, who lives in the same area as BOREE. Unfortunately for BOREE, FERA is a reservoir host for chytrid fungus, meaning she doesn't suffer from the disease but does carry the fungus, passing it on to BOREE! If BOREE comes up against FERA in a Clash, it is a certain, automatic loss...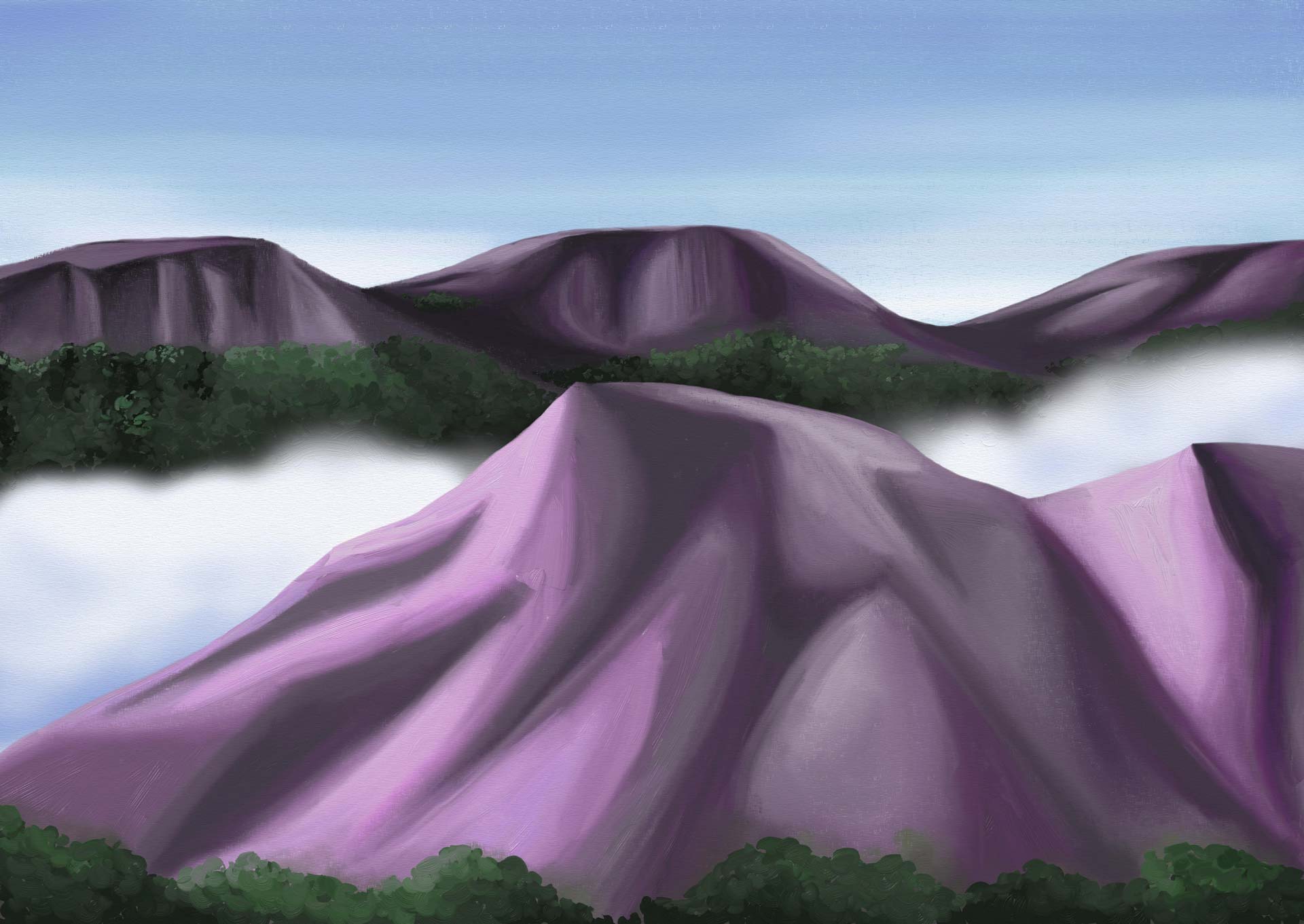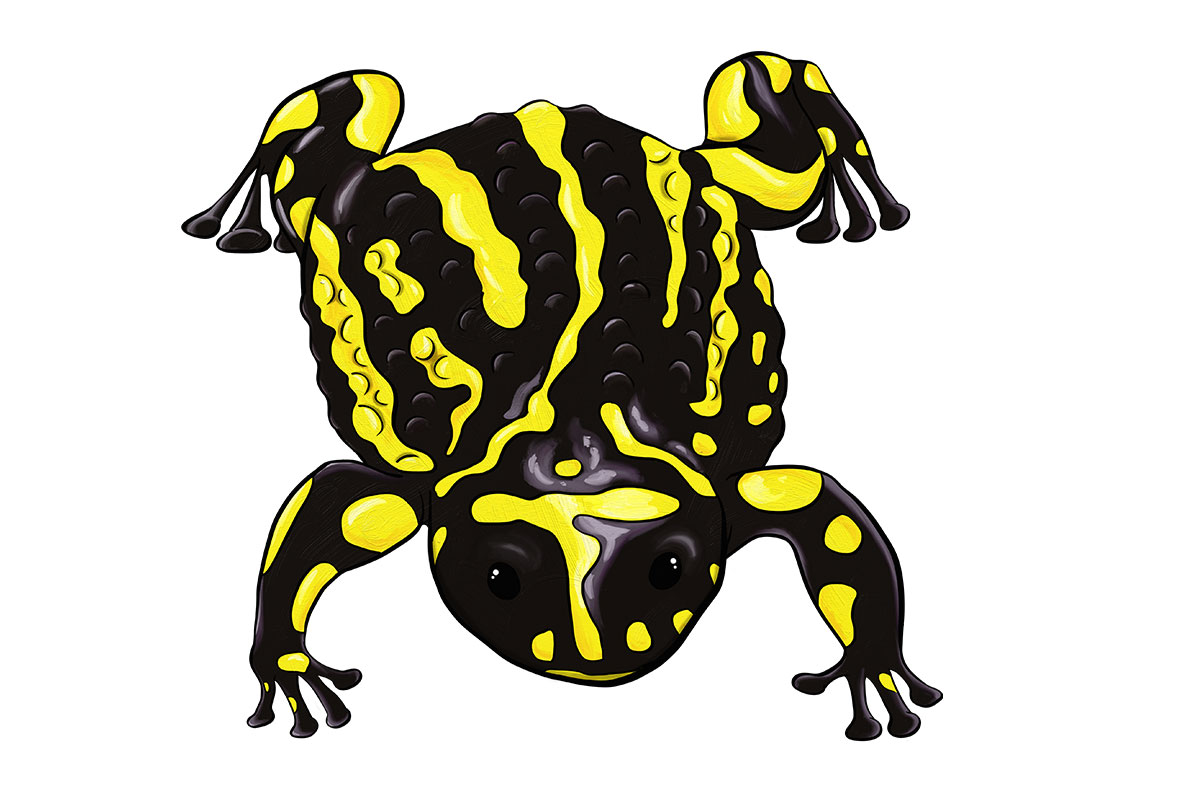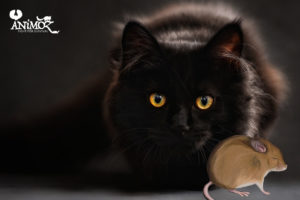 Here's a few things you might already know about cats: 1. In Australia, over 1 million native birds are killed by cats every day. 2. In Australia, some 6 million native reptiles are killed by cats every year. 3. In Australia, we LOVE cats: there are about 4 million cats kept as pets. So, how …