The Australian Teddy bear bee is BOMBi!
Australia's Teddy bear bee (Amegilla bombiformis – or as our Rangers know him: BOMBi) is one of the many Australian pollinators suffering from habitat destruction and industrial agriculture.
In ANiMOZ, BOMBi is a Base species who can be found in the Coast BiOME and helps rangers overcome Floods, Droughts and Persecution. His powers are Tube attack and Gardener but his weakness, as with so many of our Pollinators, is poison.
You can learn more about other Species as they become available here on the species page!
The Australian Native Bee Research Centre (ANBRC), hosting the Aussie Bee website, is based in the lower Blue Mountains, New South Wales. Co-founders Les Dollin (a skilled bushman) and Dr Anne Dollin (an entomologist) have explored the most remote areas of Australia, locating rare species of native stingless bees and studying their behaviour and nests.
On their website, they write about the genus that BOMBi sits within – Amegilla – which also holds Australia's gorgeous Blue-banded bees.
"Teddy bear bees are solitary bees. Each female builds an individual nest for herself in a small burrow in the soil. However, quite a few Teddy bear bees may build nests close together in a sheltered location such as in an eroded creek bank or underneath a house."
Want a free colouring-in book of ANiMOZ species?! Subscribe below and it gets sent straight to your inbox!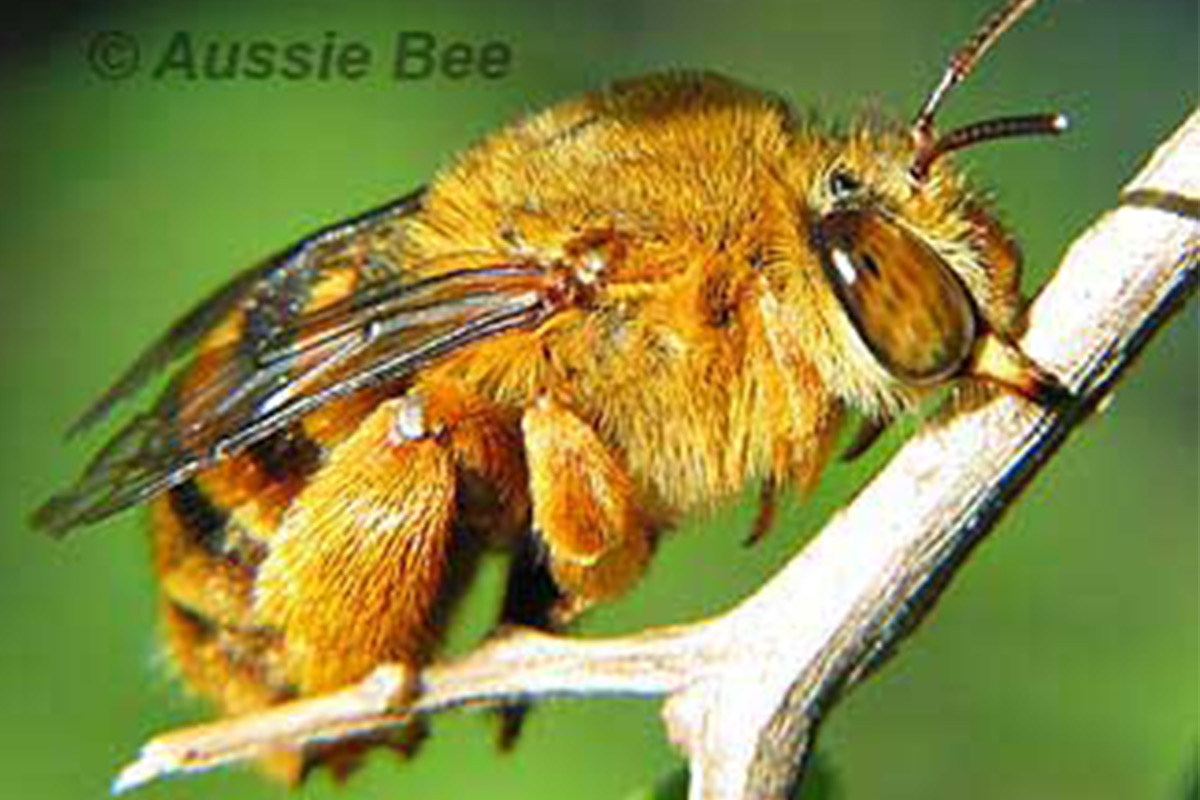 Dr Anne and Les also answer one of the most important questions for people all over Australia: how can we help save bees?
"Australian native bees need our help! Native bees are vital pollinators for our bushland and our crops. However, insecticide use can kill native bees, and land-clearing can destroy their food resources and nest sites. What can we do? It is important to avoid or limit the use of insecticides where possible. Plant a Bee-Friendly Garden to provide food for your local native bees, and set up Bee Hotels to supply them with nest sites. Read more about How to Help Save our Australian Native Bees!"
There is another way you can help Australia's native animals like the Teddy bear bee: sign up to receive ANiMOZ emails below, and be part of the movement to help our future leaders fall in love with Australian wildlife.