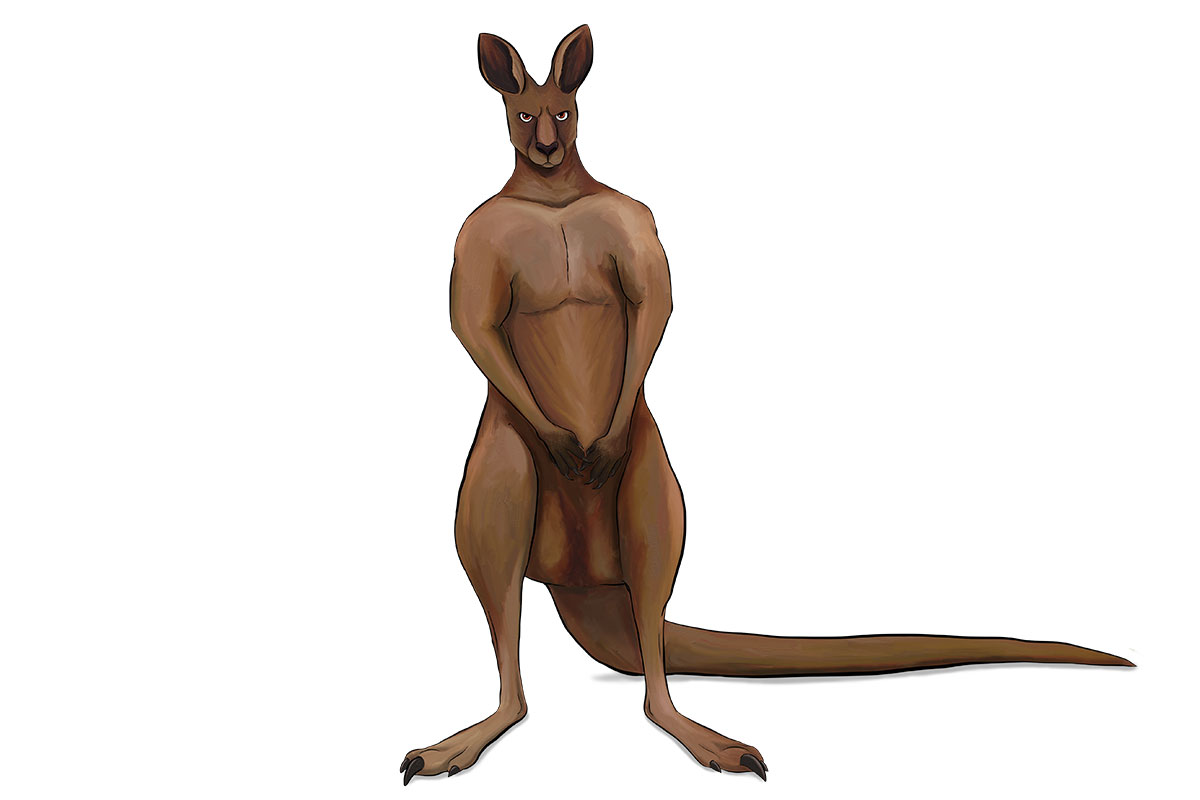 "RUFUS surveys his surroundings. Rich, red sand stretches into the horizon, and the shade he now stands in offers just a little relief from the scorching sun. He has used his WRESTLE Power to rid himself of a competitor, but he is alert - iNGO is always on the prowl, and she comes in packs. Whilst he - as a big male - may not be a target, his nearby females with joeys in pouch are not so safe..."
ANiMOZ #306
Code: RUFUS
Common name: Red kangaroo
Taxonomy: Macropus rufus
Level: Herb | Form: Flee | Status: Common | BiOME: Desert + Scrub
Overcomes: Fire
Powers:
ELASTALEG
Large, strong tendons that have evolved over time in RUFUS's legs work like big elastic bands, meaning each jump slingshots her forward at incredible speed and distances. This makes it hard for any predators to keep up!
WRESTLE
RUFUS has developed impressive muscles across his upper torso, which come in handy when he needs to utilise his Wrestle power when fighting for the right to rule over his mob! He will grab hold of a competitor, and lash out with strong kicks.
Weaknesses:
iNGO
iNGO is the main predatory threat to an adult RUFUS, meaning in a Clash it is an automatic loss to RUFUS.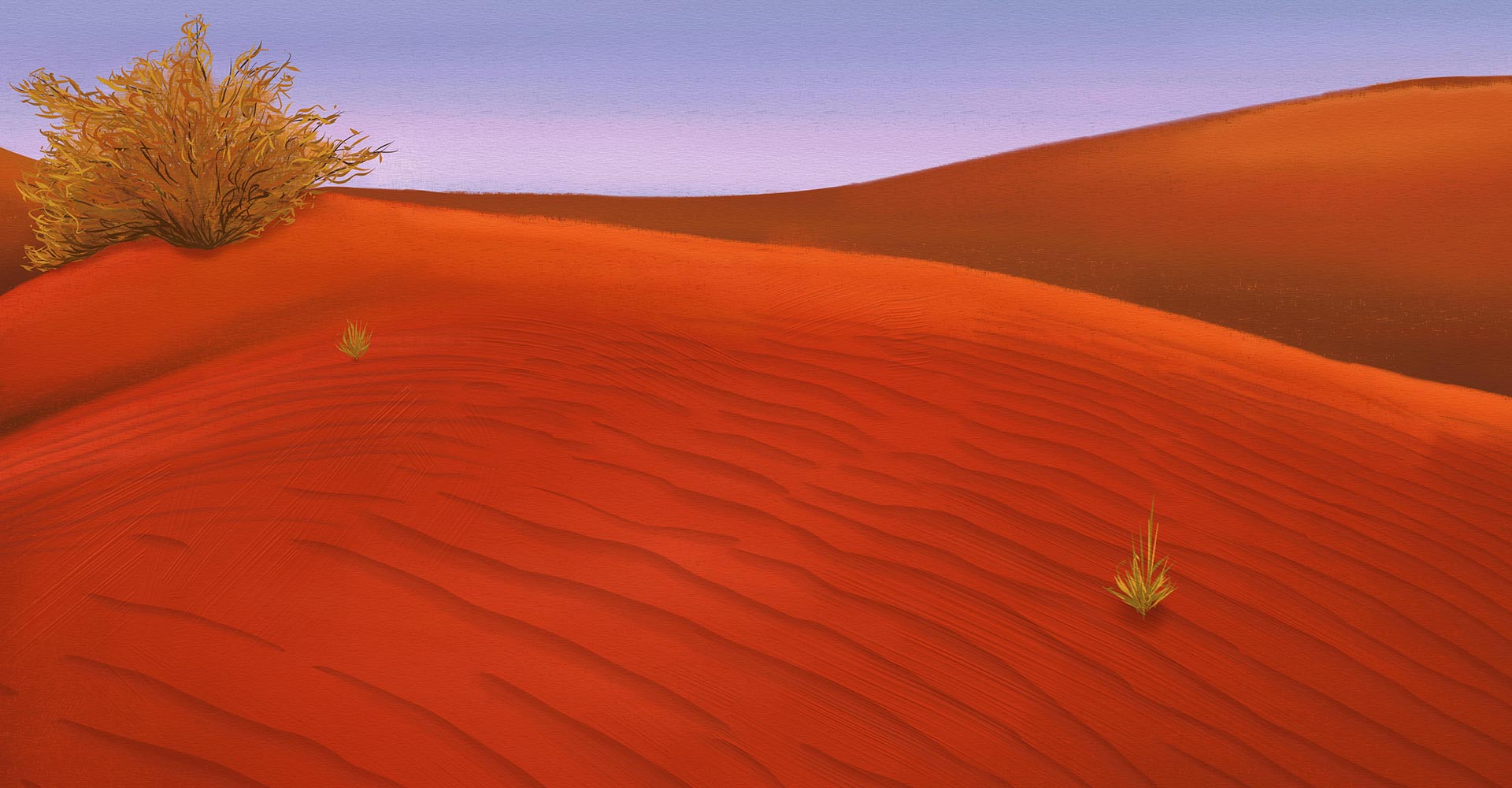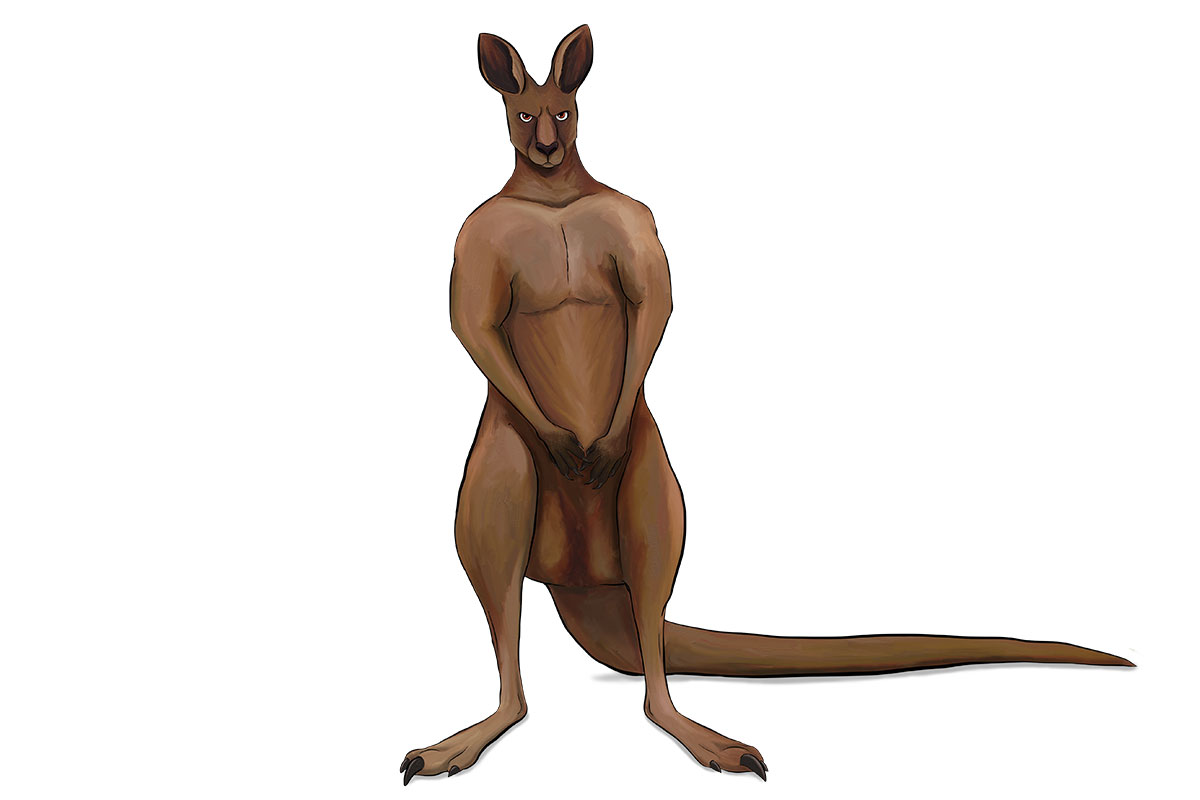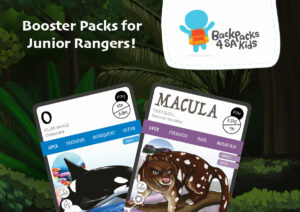 This December, you can help us bring a smile to kids who are facing challenging times. For every Booster Pack sold this month, we will donate a separate Booster Pack to the Backpacks 4 SA Kids organisation to gift as a present to a child in need. As we enter the festive season for 2022, …