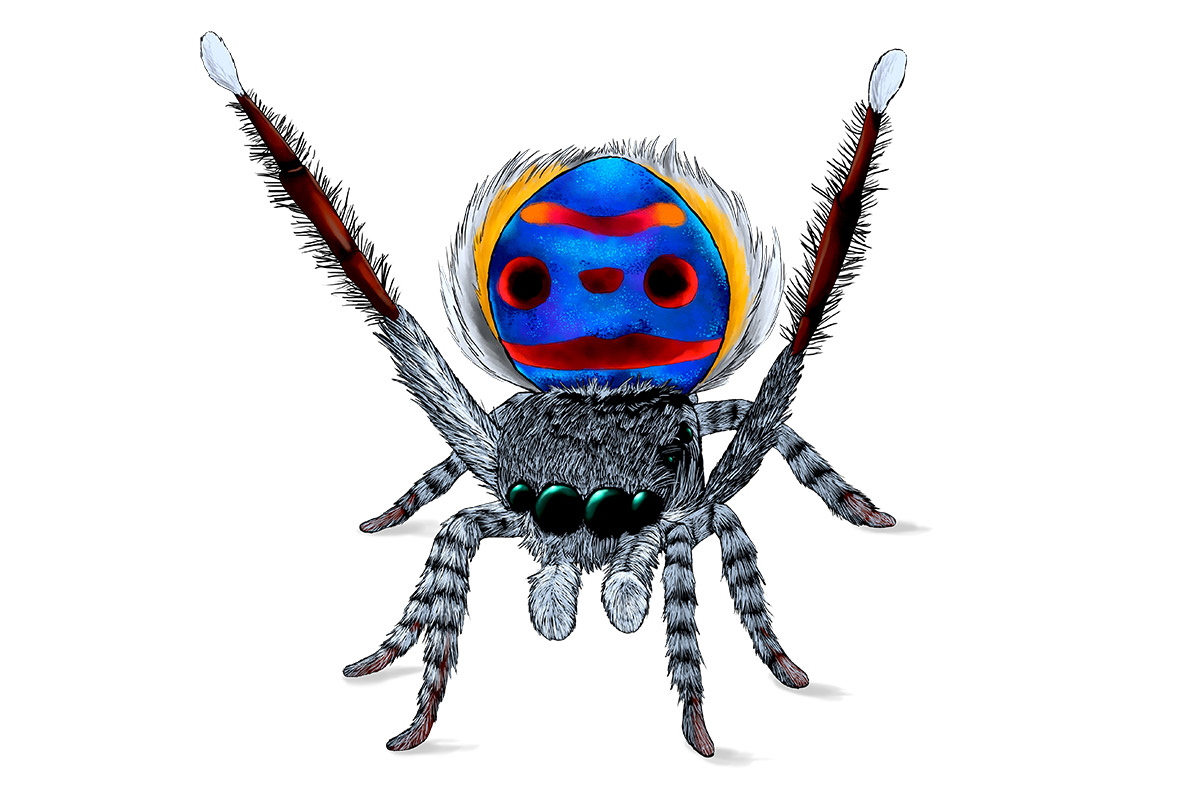 OSUS - Coastal Peacock Spider
ANiMOZ #115
Code: OSUS
Common name: Coastal Peacock Spider
Taxonomy: Maratus speciosus
Level: CARN | Form: PREDATOR
Status: INFREQUENT | BiOME: FOREST
Overcomes: Flood | Drought
SUPERPOWERS:
TELEPHOTO VISION:
The eyes of OSUS feature a telephoto lens and multiple layers of photoreceptor cells, meaning their color vision is about as good as it gets! In fact, using their TELEPHOTO VISION power means they have advanced abilities to perceive motion and depth as well, meaning their eyesight gets close to the limit of optical resolution at that size!
TREMULATION:
By using his TREMULATION superpower, OSUS can vibrate his abdomen at incredible speeds, communicating with vibration signals to other OSUS nearby.
WEAKNESSES:
WING:
OSUS automatically loses  a Clash with a WING species, as he is a delicacy for those from above.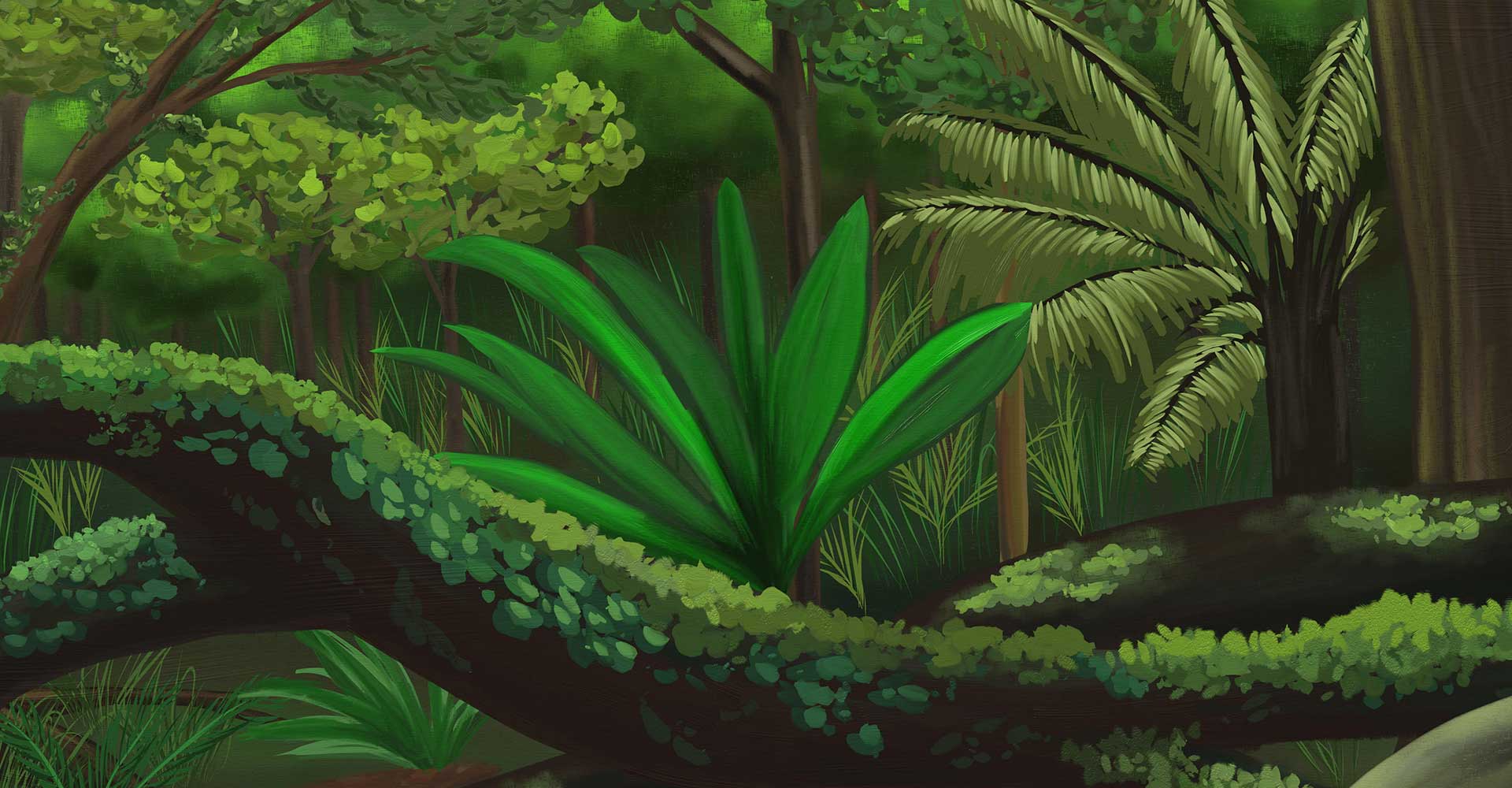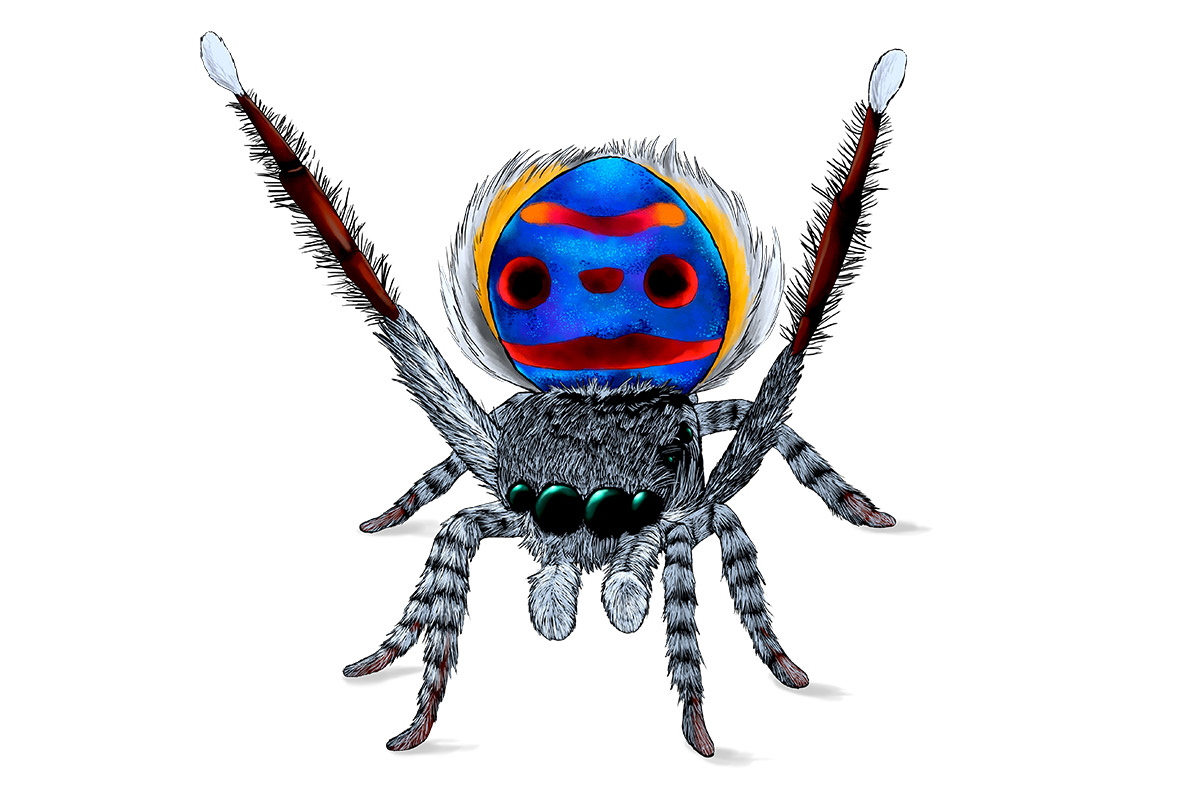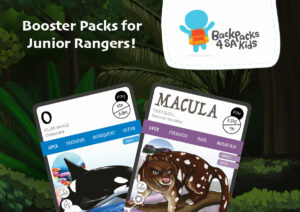 This December, you can help us bring a smile to kids who are facing challenging times. For every Booster Pack sold this month, we will donate a separate Booster Pack to the Backpacks 4 SA Kids organisation to gift as a present to a child in need. As we enter the festive season for 2022, …