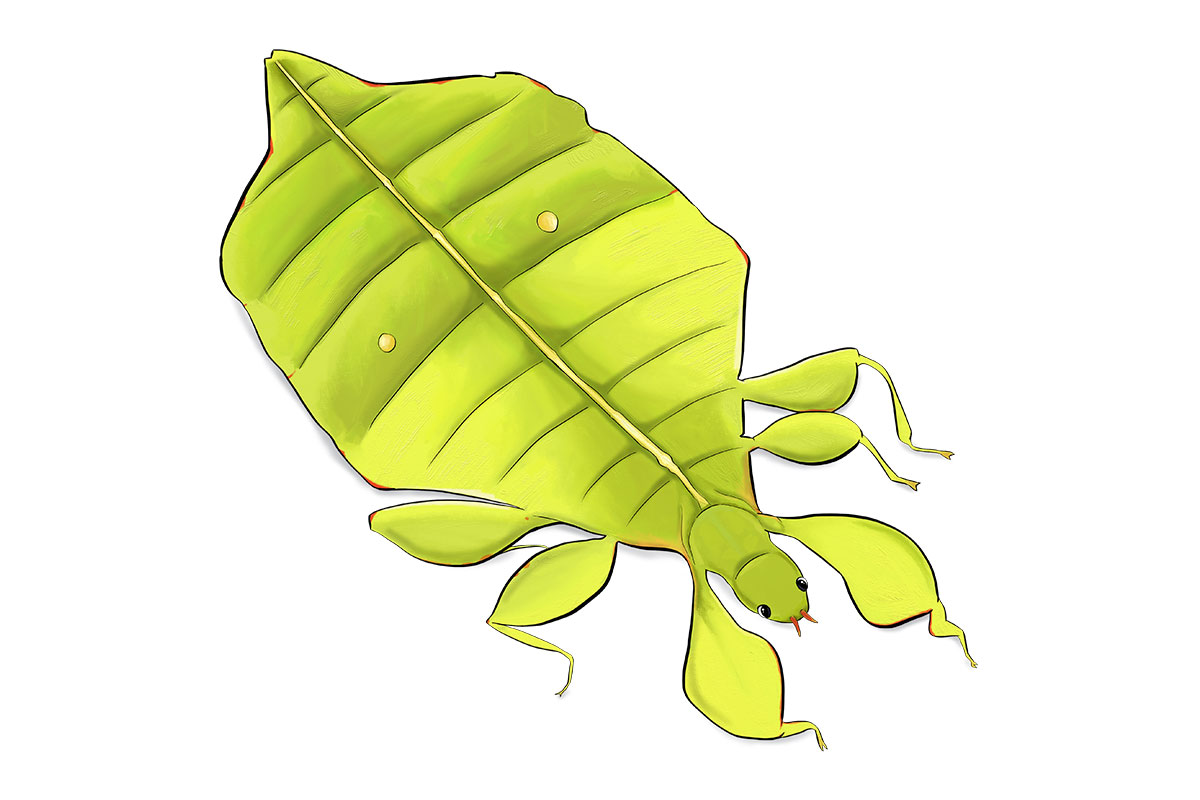 MONTE - Monteith's Leaf Insect
ANiMOZ #400
Code: MONTE
Common name: Monteith's Leaf Insect
Taxonomy: Phyllium monteithi
Level: BASE | Form: FLEE
Status: INFREQUENT | BiOME: FOREST
Overcomes: Flood | Persecution
SUPERPOWERS:
INVISIBILITY:
MONTE has a  special ability to disappear! By  evolving to  resemble a leaf like those he lives amongst, MONTE uses  his INVISIBILITY power to blend  in  and become almost impossible for predators to spot.
FLIGHT:
Whilst only  possible in male MONTEs, the  FLIGHT  Superpower enables him  to travel longer distances in  search of a m ate, and when he needs a quick get away if his INVISIBILITY fails him!
WEAKNESSES:
SWARM:
MONTE automatically loses a Clash against a  species with the SWARM Superpower, as she can't stand against the onslaught of a full community.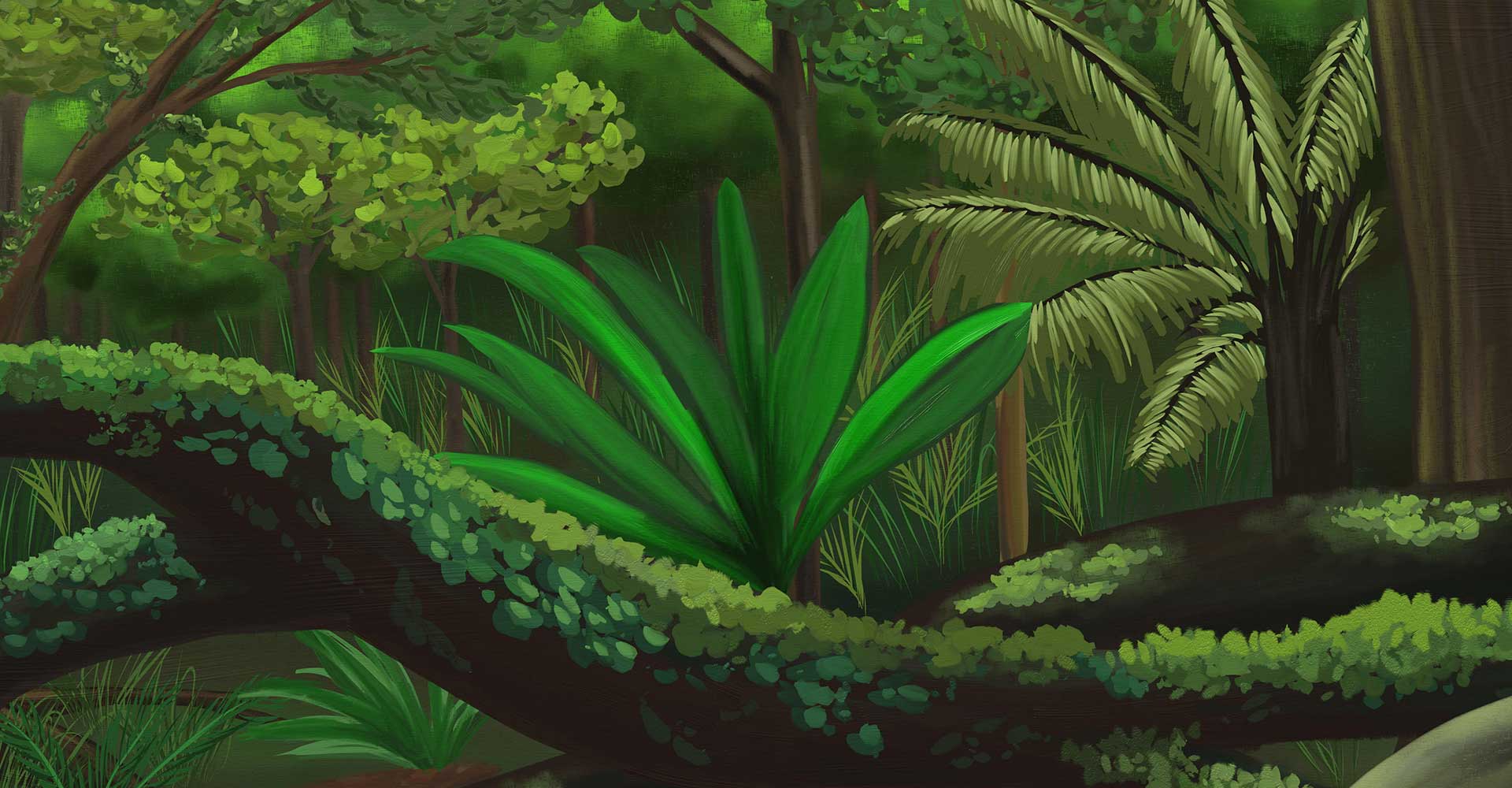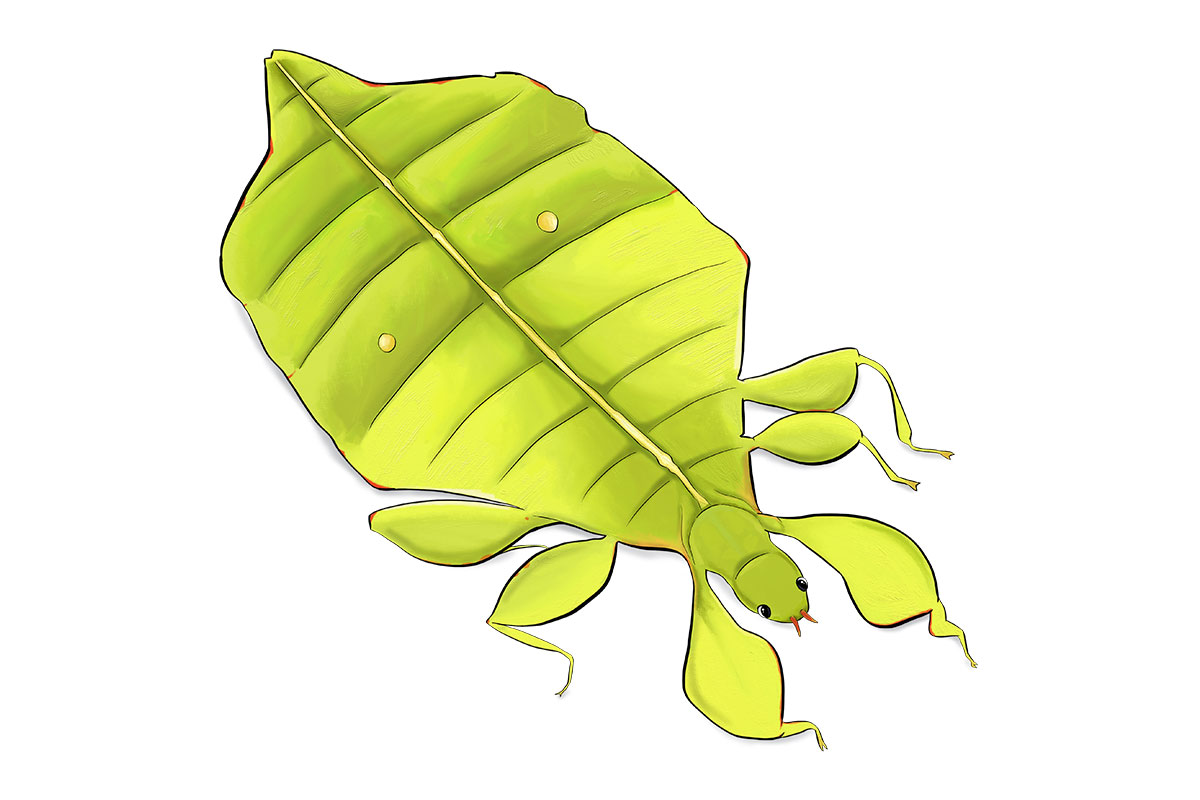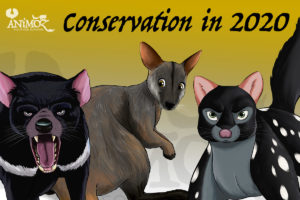 2020 was the first full year of ANiMOZ being out in the Ranger community! Whilst it was a challenging 12 months both for Rangers and endangered species, we're proud to say we helped make an impact. We supported three organisations working to save some of your favourite ANiMOZ creatures out in the wild: Foundation for …