From the Field: Headquarters speaks to real-life Rangers working to save ANiMOZ species like ACU the Short-beaked echidna!
In our From the Field series, we talk to scientists working across Australia to save the Rare and Highly Rare animals you know from the World of ANiMOZ. Today, we hear from Ranger Frank who works with Echidna CSI!
Although ACU is quite common and much is known about their physical characteristics, not a lot is known of their daily lives. Echidna CSI was set up to help researchers learn more about ACU across Australia. Echidna CSI is an app where you upload photos and information about any ACU you see in the wild – through doing this, researchers can team up with the Australian community to study and conserve echidnas!
Professor Frank Grützner from Echidna CSI says there are a few things you can do to see a wild ACU:
"You can see an echidna any time of the day but they may stay in a cool spot when it is very hot or even look for water to cool down."
He says they are more commonly seen during breeding season, which occurs from the end of June to September each year.
"You never quite know when you are going to see one", he says, and that is why Echidna CSI is an important project. Professor Grützner says that ACU are often not too bothered by human presence and you might be able to get quite close to one if you're quiet and still.
"If you stay still for a few minutes, usually a beak will appear and the ACU will start checking things out."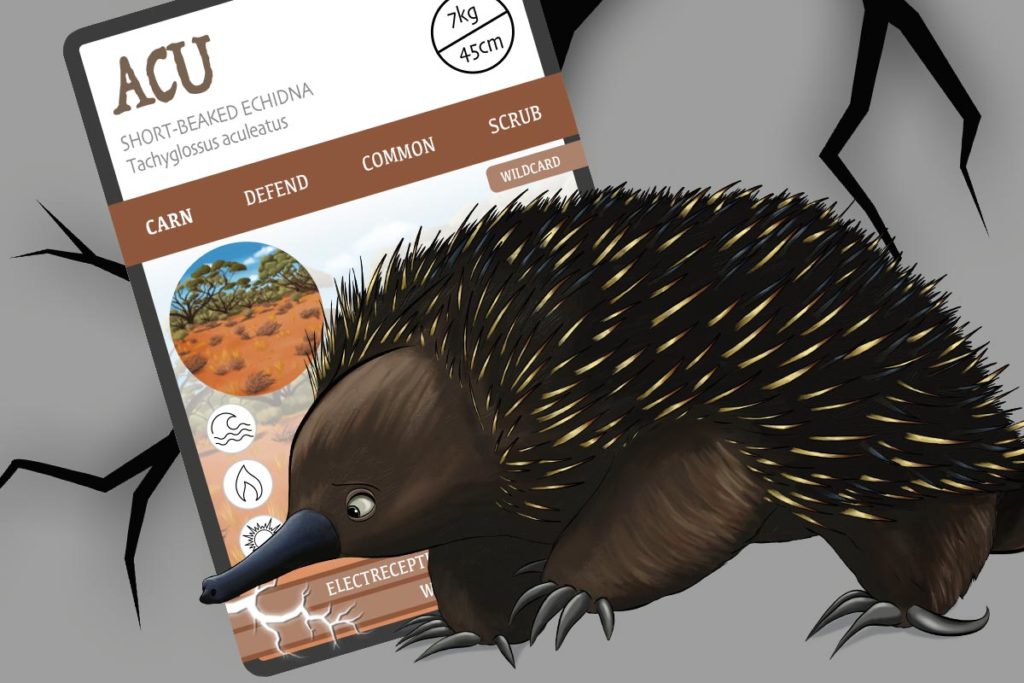 WHAT DANGERS DOES ACU FACE?
The biggest threats to ACU are invasive animals, and traffic. Roadkill continues to have a big impact on many species of ANiMOZ.
Ranger Frank does say, however, that ACU are very resilient to environmental change and may even be seen in urban or agricultural areas. This is one #wildANiMOZ Rangers have a good chance of seeing in their local area!
Tip for ANiMOZ Rangers: This is why ACU can overcome Fire, Flood and Drought during Endangerment turns in Gameplay!
WHAT SHOULD I DO IF I SEE AN ECHIDNA IN THE WILD?
"One of the great things about seeing an ACU is that they are usually not too concerned by human presence," says Ranger Frank.
"It's a good idea to keep a couple of meters distance so the undisturbed behaviour of the animal can be observed. If you are too close they will start digging in. If you stand still for a few minutes usually the beak will appear and the echidna will start checking things out and go about its business."
WHAT DO YOU DO WITH ALL THE PHOTOS FROM ECHIDNA CSI?
"Every photo is evidence of the presence of an echidna in a specific place, and can help research and conservation of the unique ACU.
"Photos on mobile phones will automatically record date, time and location and, when using the EchidnaCSI app to take the photo, this will automatically upload the sighting on a map in the large Atlas of living Australia database," says Frank, but added that it's not always easy to know if it's a different individual.
"By a photo alone it will be difficult to say if it is the same animal or not unless it has some markings."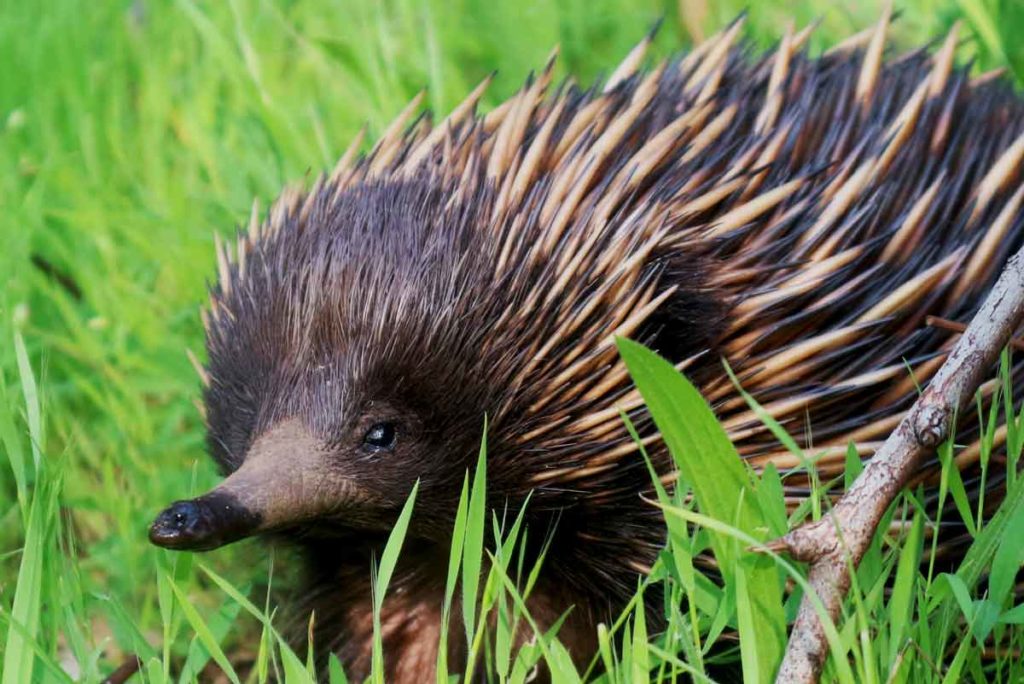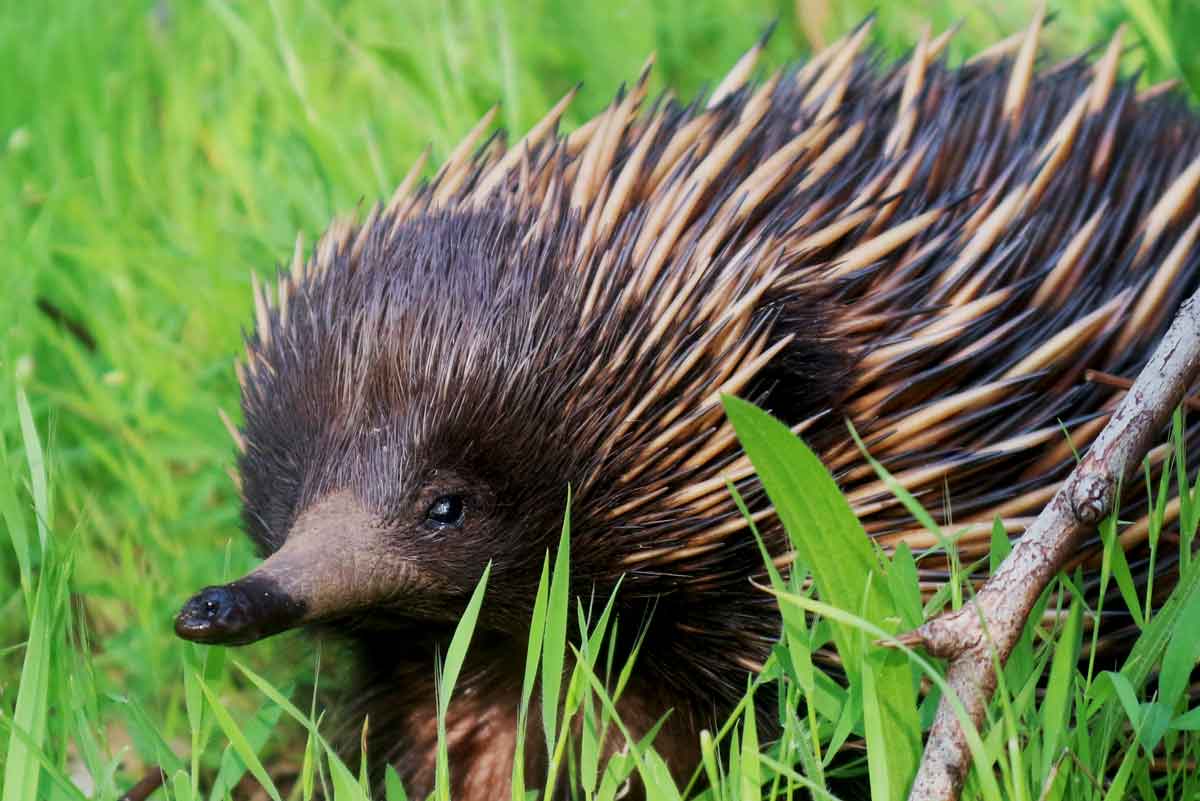 WHEN IS THE BEST TIME TO SPOT A WILD ACU?
Ranger Frank says that, like many species, breeding season means ACU is on the move.
"Clearly during breeding season people see a lot more echidnas and unfortunately a lot more ACUs are killed on roads as they move about a lot more.  There is some evidence that breeding season can be different in different parts of Australia but usually around June to September. You can see an echidna any time of the day but they may stay in a cool spot when it is very hot or even look for water to cool down."
But how do you know where to look?
"With echidnas, you never quite know when you see one (which is why we can do this work only together with the community). ACUs do not poo every day so even in diggings there might be no poo most of the time. Even if you see diggings they are no guarantee that there is an echidna close by. Many people have seen diggings frequently and regularly but rarely observed the echidna. The best way to see an echidna is to do a lot of bushwalking and keep an eye out for them."
WHAT CAN ANiMOZ RANGERS DO TO PROTECT ACU HABITAT?
"ACUs are very well adapted to the harsh Australian environment," says Frank. "They are resilient and can survive fires (by digging into the ground). 
"Feral animals and traffic are the biggest enemies but the changing environment, and habitat destruction, will also affect ACUs.
"If there are invertebrates present (ants, termites, but also larvae and grubs) generally it is suitable for echidnas. They can be present in agricultural and often urban areas where you don't expect to see them. A native habitat usually provides good conditions for echidnas but you never know where you might see one!"
Thank you so much to Ranger Frank!