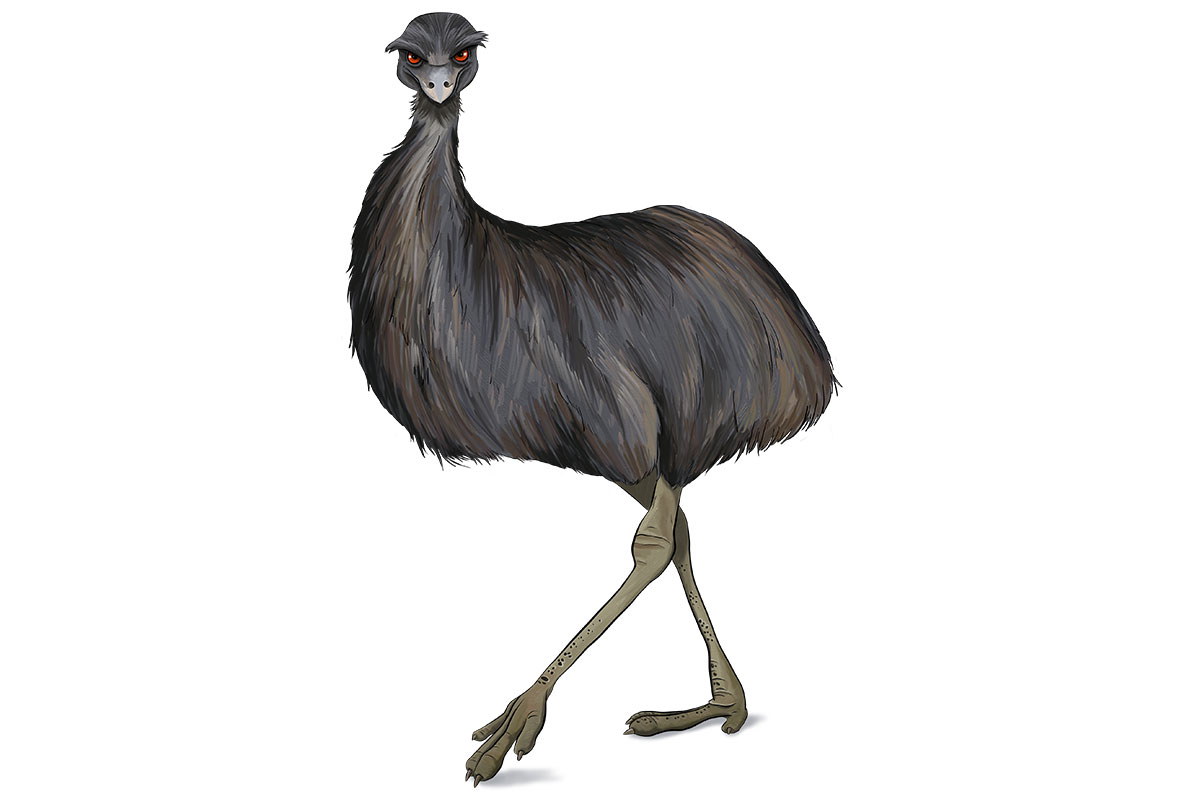 ANiMOZ #202
Code: LANDi
Common name: Emu
Taxonomy: Dromaius novaehollandiae
Level: OMNI | Form: FLEE
Status: COMMON | BiOME: SCRUB
Overcomes: Drought | Fire
SUPERPOWERS:
BOOMBOX:
LANDi has a BOOMBOX in his throat, which he can use to communicate with others over more than 2km away! By creating loud, deep vocalisations, this Superpower helps LANDi to warn off predators and warn other LANDi's that they're around.
MOUND:
When sleeping, LANDi will use the s-shaped curve of his neck to enact his MOUND Superpower. By wrapping it around his body, he forms the shape of a large boulder, to fool would-be predators into walking right by him!
RADIATION:
LANDi has special, black-tipped feathers on the ends of her wings which enable her RADIATION power! She soaks up the heat of the sun with these wingtips, and the inner plumage then insulates the skin. This protects her in the harsh world of the desert.
AIRCON:
With amazing lungs which pump oxygen around the body like an evaporative air conditioner, LANDi uses her AIRCON power to stay cool in the desert heat, or warm at night. This amazing homeothermic ability means she maintains her inner temperature even in ranges from -5 to 45 degrees!
DUSTBLOCKER:
LANDi's DUSTBLOCKER means he can survive in areas where big storms whip up endless dust, blinding the average species or Ranger. Using secondary membranes on each eye, LANDi shields himself from the dust onslaught.
SPEED:
Using muscular legs perfectly adapted to harsh environments, LANDi's SPEED power moves her across the landscape at 50kmh! This puts her out of reach of most threats.
WEAKNESSES:
iNGO:
iNGO In a Clash against iNGO, LANDi automatically loses. Despite being able to time their jumps to escape the jaws of this predator, young LANDi's can fall victim to a concerted attack.
AUDAX:
LANDi automatically loses a Clash to AUDAX, who will target the chicks to pluck them away out of reach of full-grown LANDis!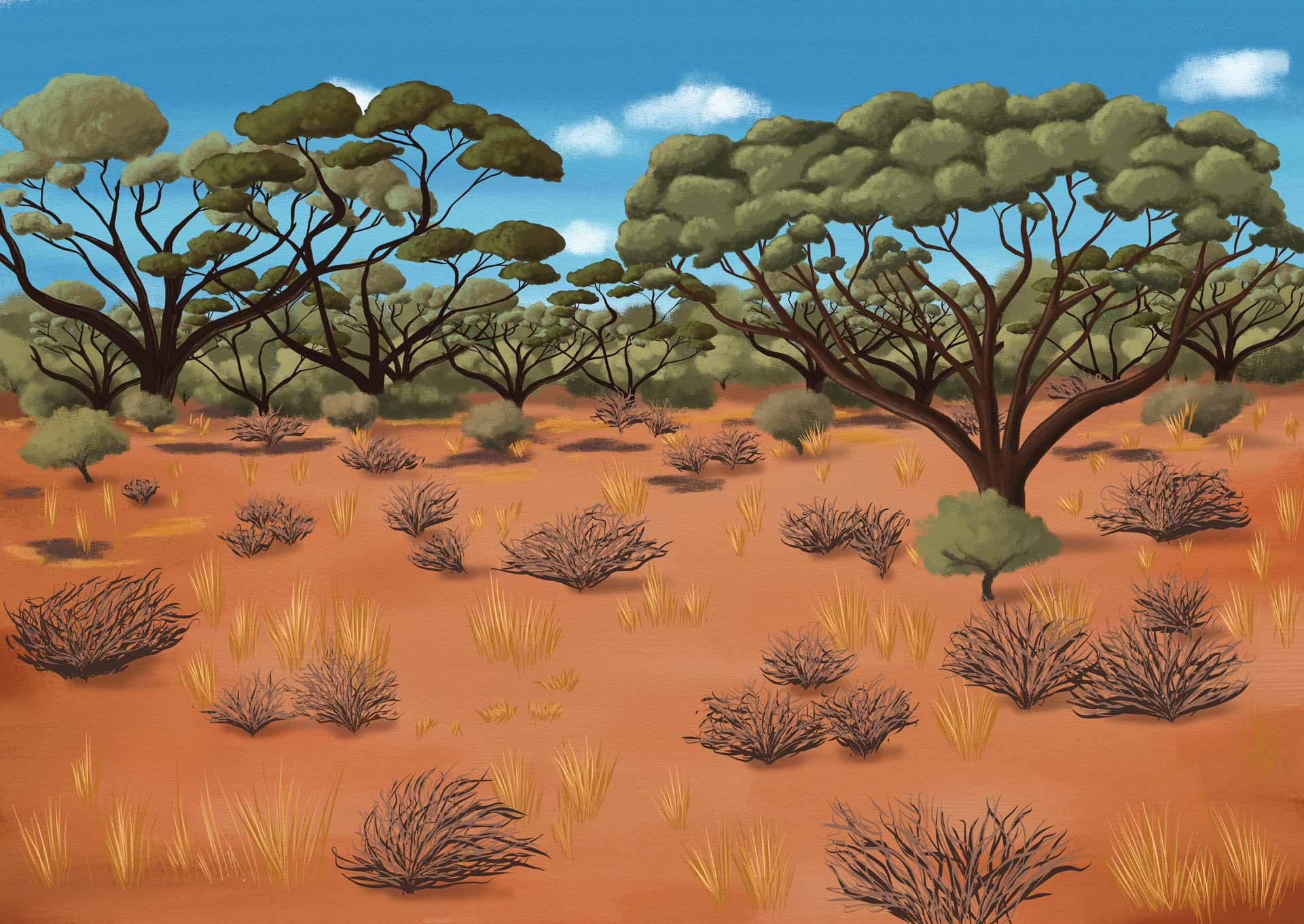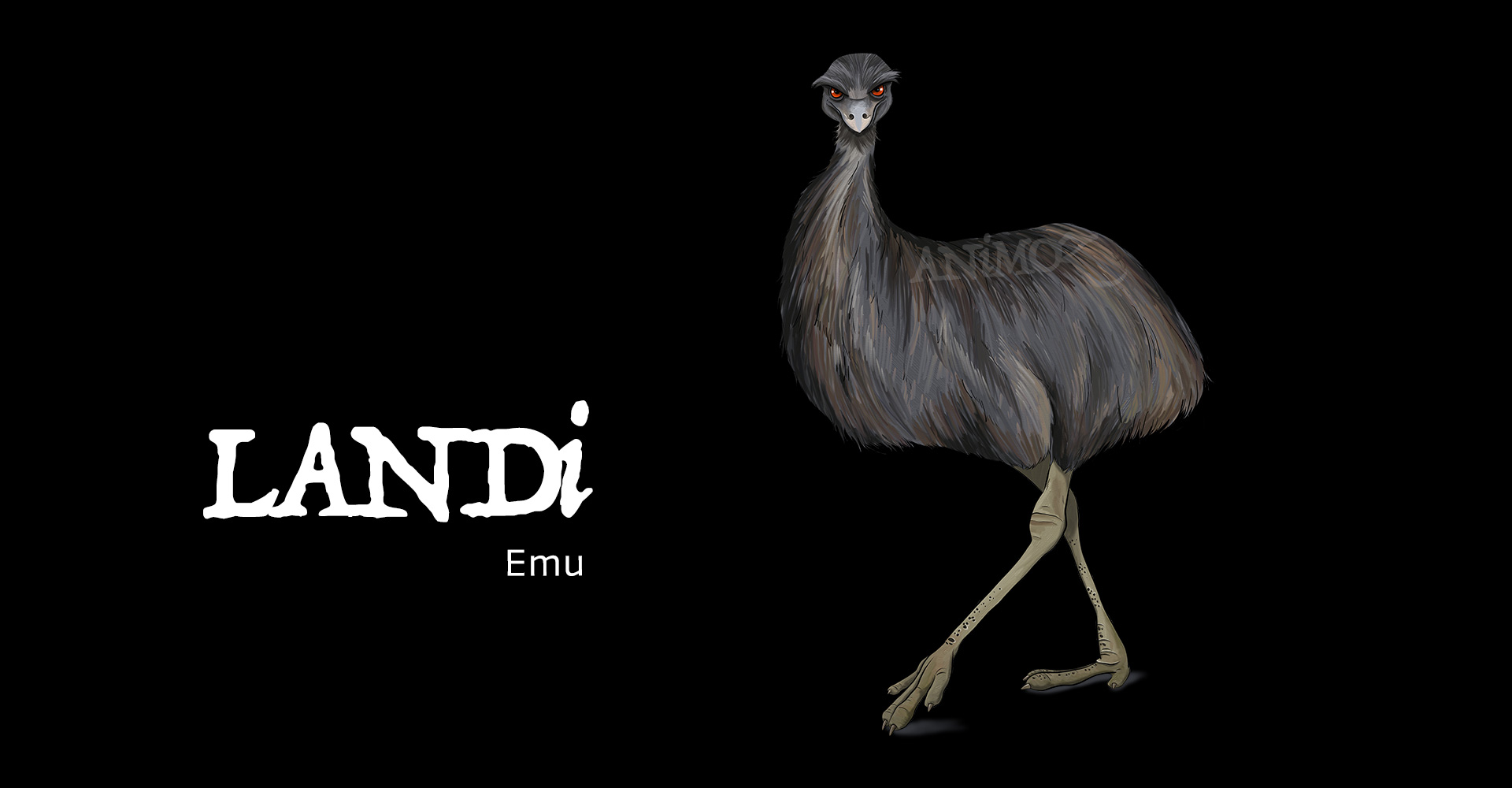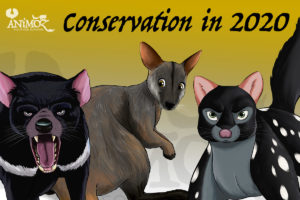 2020 was the first full year of ANiMOZ being out in the Ranger community! Whilst it was a challenging 12 months both for Rangers and endangered species, we're proud to say we helped make an impact. We supported three organisations working to save some of your favourite ANiMOZ creatures out in the wild: Foundation for …