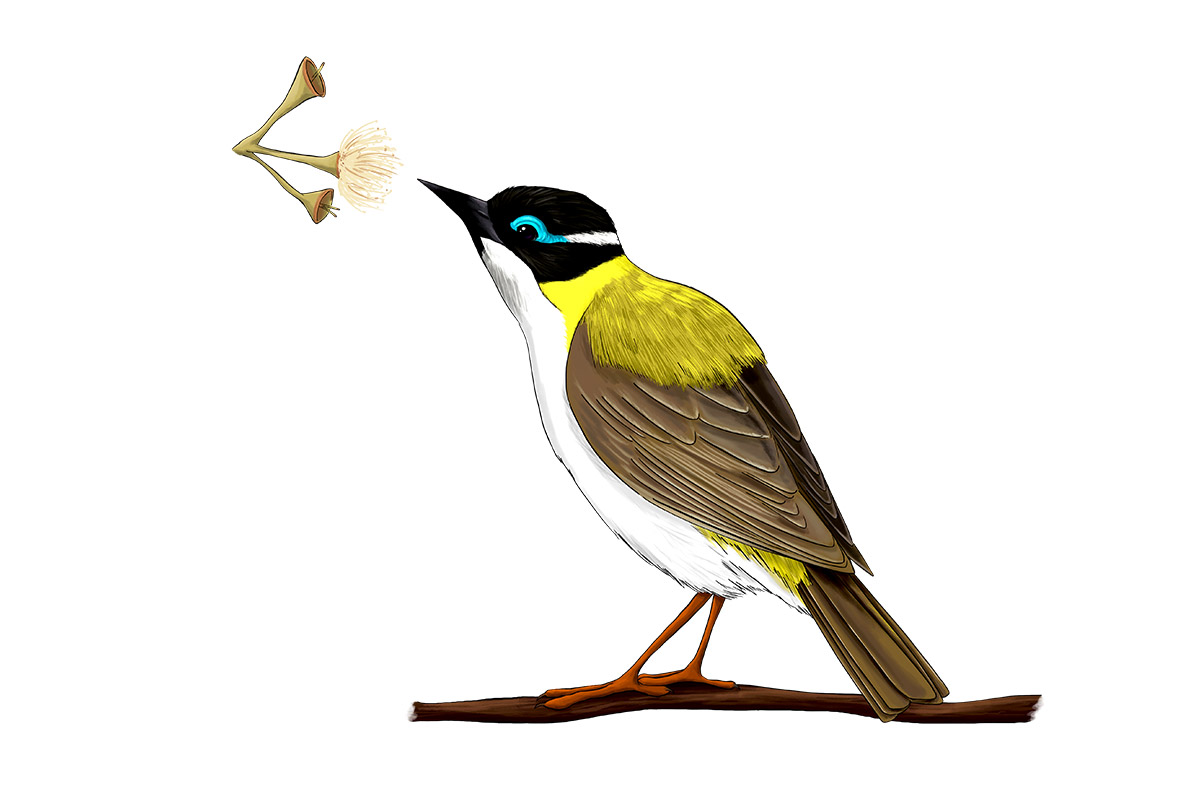 GULARiS - Black-Chinned Honeyeater
ANiMOZ #217
Code: GULARiS
Common name: Black-Chinned Honeyeater 
Taxonomy: Melithreptus gularis gularis
Level: OMNI | Form: POLLINATOR
Status: INFREQUENT | BiOME: MOUNTAIN
Overcomes: Flood | Fire | Persecution
SUPERPOWERS:
BARK PROBE:
Using just her beak, GULARiS probes the thick bark of trees to find the insects hiding within. Many Wing species rely on softer bushes and soil for their prey, but she is able to pry out even the most well-hidden feasts!
HAMMOCK:
Using an outer shell of rigid bark, and softening the inside with plant materials like leaves, GULARiS uses his HAMMOCK power to construct intricate bowl nests suspended on the outer branches of tall trees. This clever design makes it harder for other species to access the young inside...
WEAKNESSES:
PREDATOR:
GULARiS automatically loses a Clash with a Predator!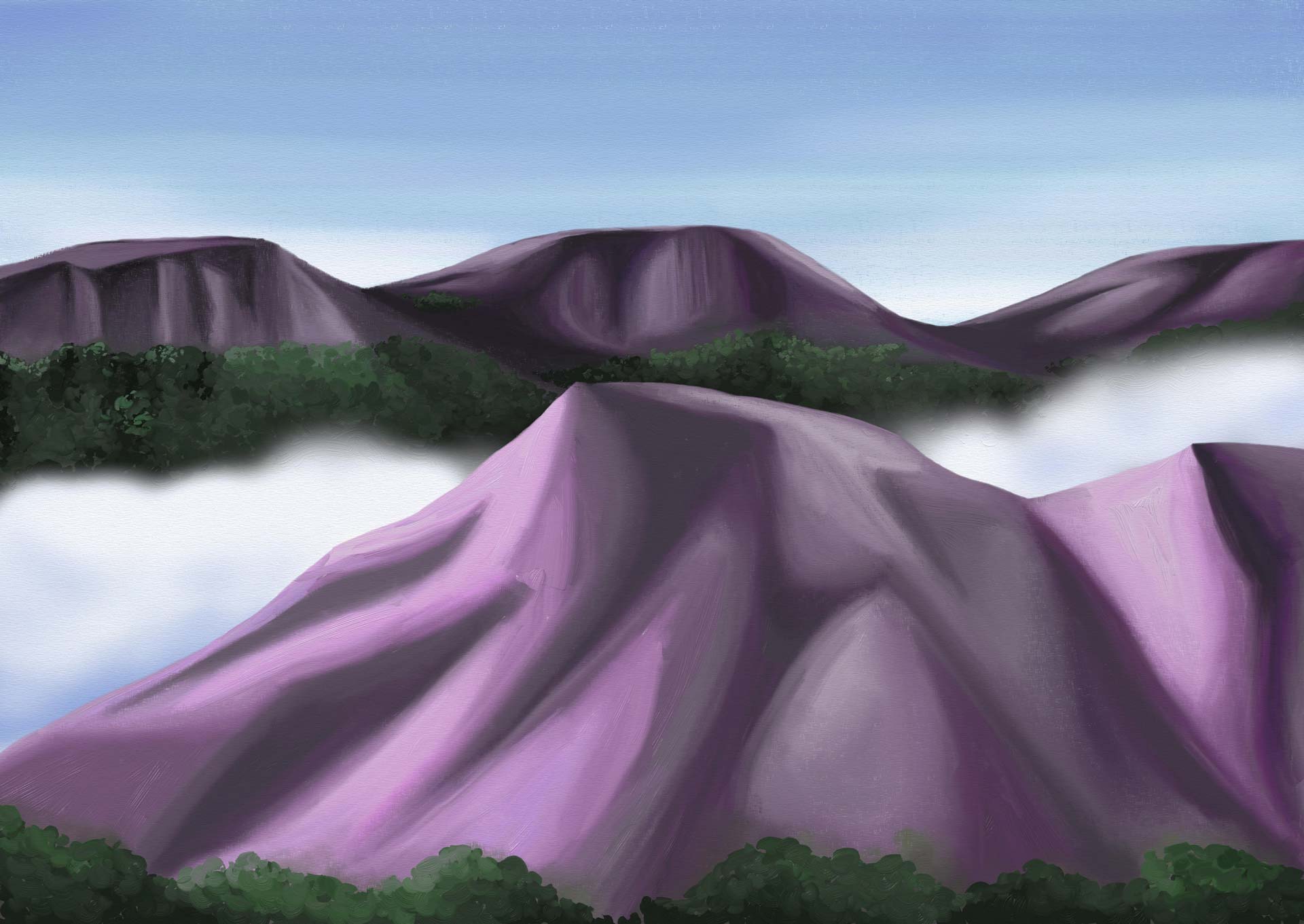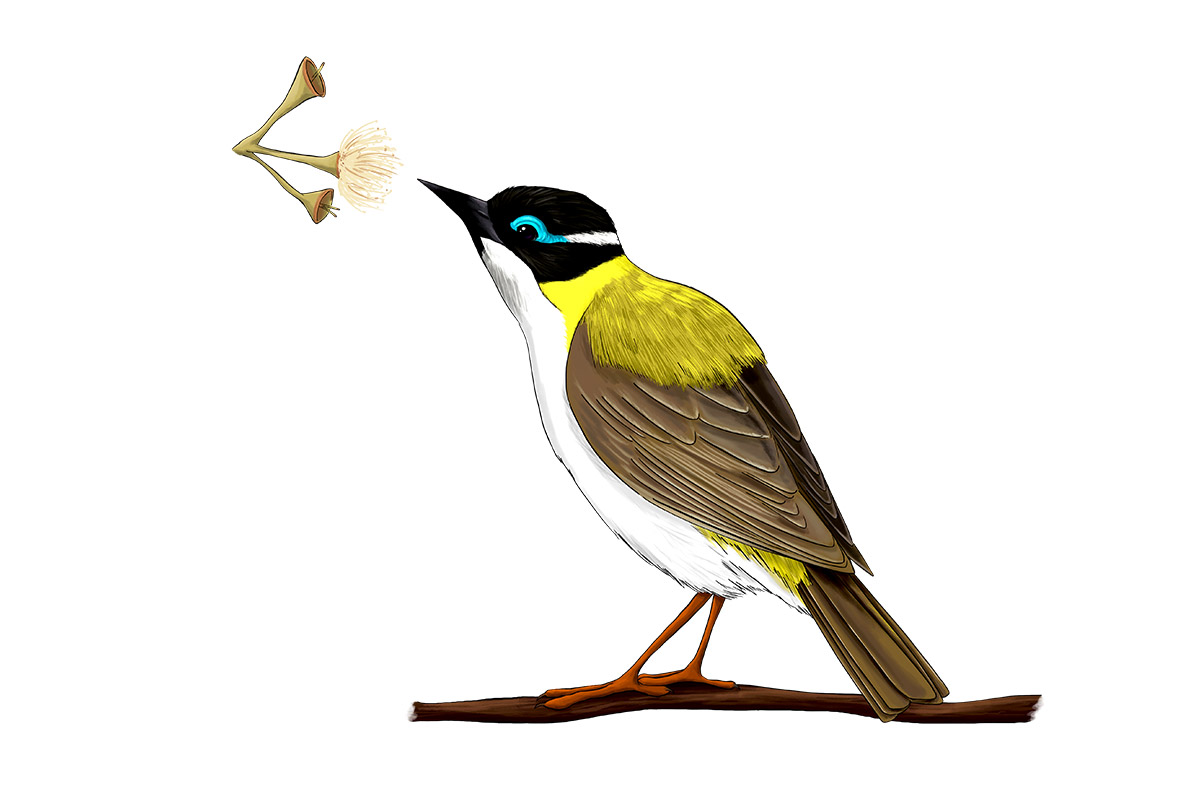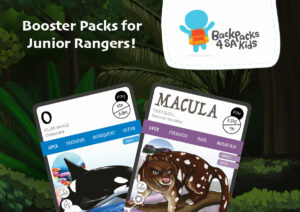 This December, you can help us bring a smile to kids who are facing challenging times. For every Booster Pack sold this month, we will donate a separate Booster Pack to the Backpacks 4 SA Kids organisation to gift as a present to a child in need. As we enter the festive season for 2022, …