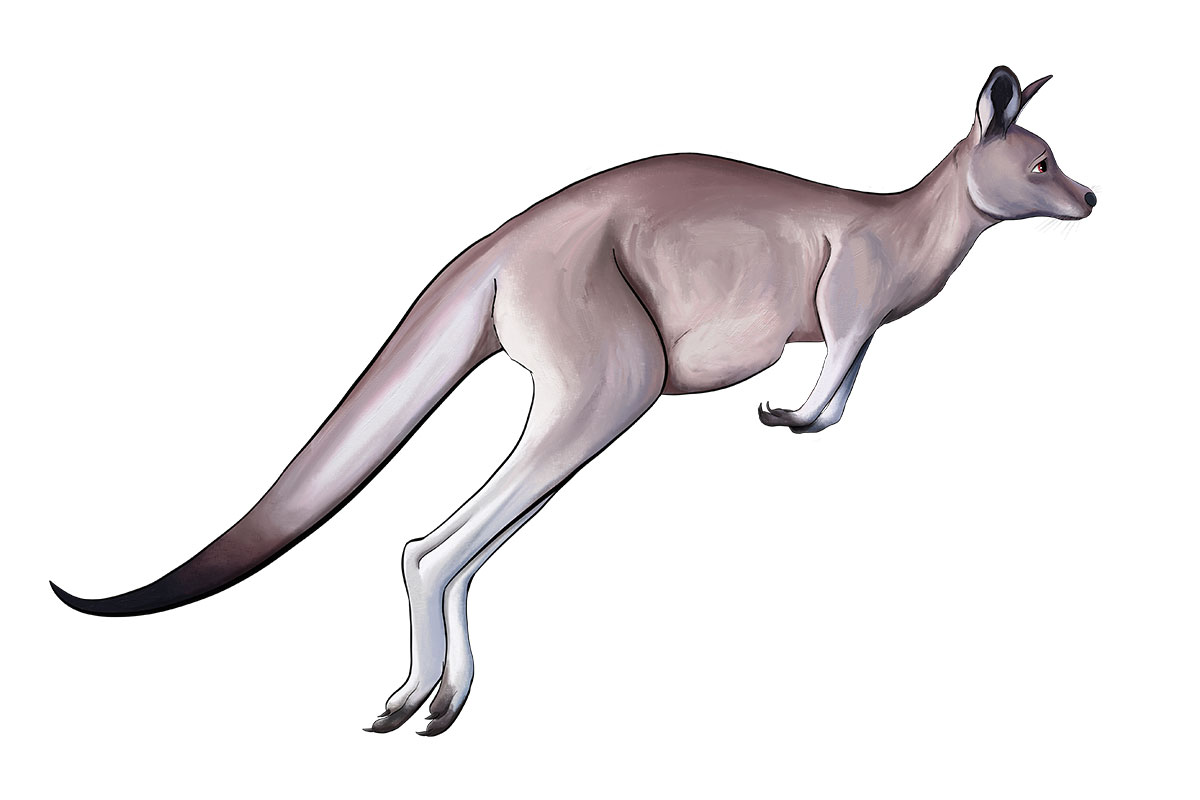 GiGA - Eastern grey kangaroo
"Bounding across endless plains, over hills, through the scrub, even along the beach… few animals in the world of ANiMOZ are so versatile. GiGA has only one natural predator - the formidable iNGO - from which they can readily FLEE using their SPEED power but can't always get away. Although vulnerable to drought, female GiGA use their secret DIAPAUSE power to have fewer babies in years when there is less food available for their HERB diet. "
ANiMOZ #302
Code: GiGA
Common name: Eastern Grey Kangaroo
Taxonomy: Macropus giganteus
Level: HERB | Form: FLEE
Status: COMMON | BiOME: SCRUB
Overcomes: Fire | Persecution
SUPERPOWERS:
DIAPAUSE:
Because female GiGAs often have a joey still growing in their pouch, she is able to use her DIAPAUSE power to freeze the development of a new embryo until the pouch is vacant!
SPEED:
GiGA enacts his SPEED Superpower through locomotion - using powerful legs to hop across the ground covering many metres in a single jump and using a thick tail for balance and steering. He can go faster than 60kmh!
WEAKNESSES:
iNGO:
As one of iNGO's preferred food items, GiGA automatically loses this Clash.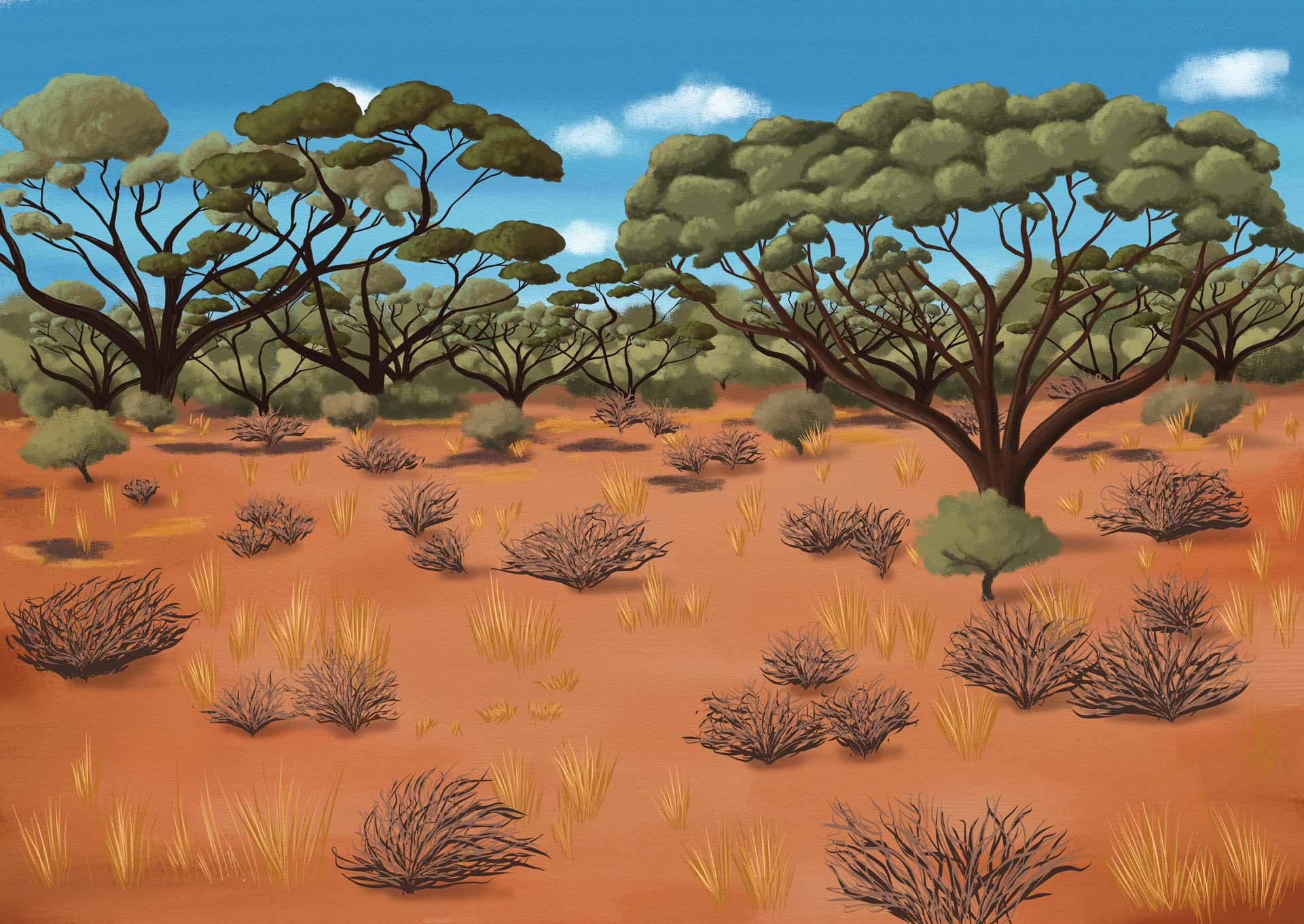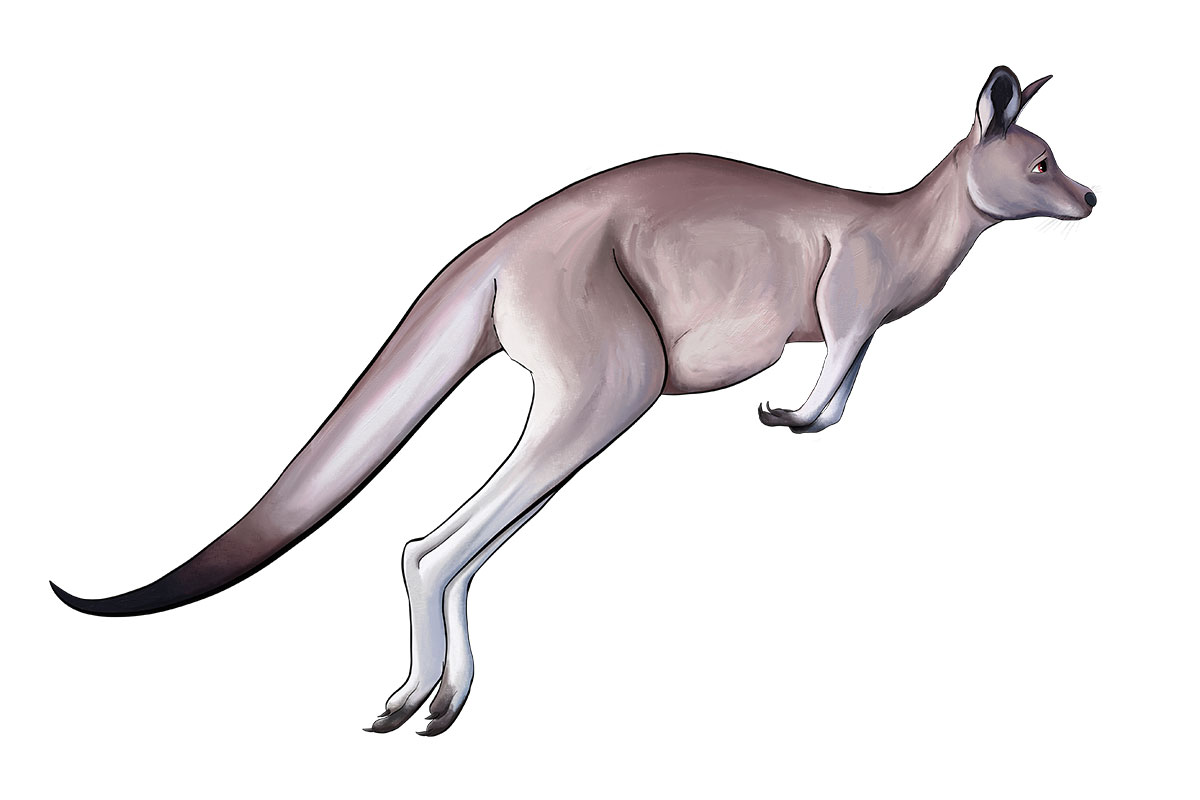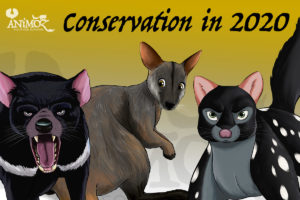 2020 was the first full year of ANiMOZ being out in the Ranger community! Whilst it was a challenging 12 months both for Rangers and endangered species, we're proud to say we helped make an impact. We supported three organisations working to save some of your favourite ANiMOZ creatures out in the wild: Foundation for …