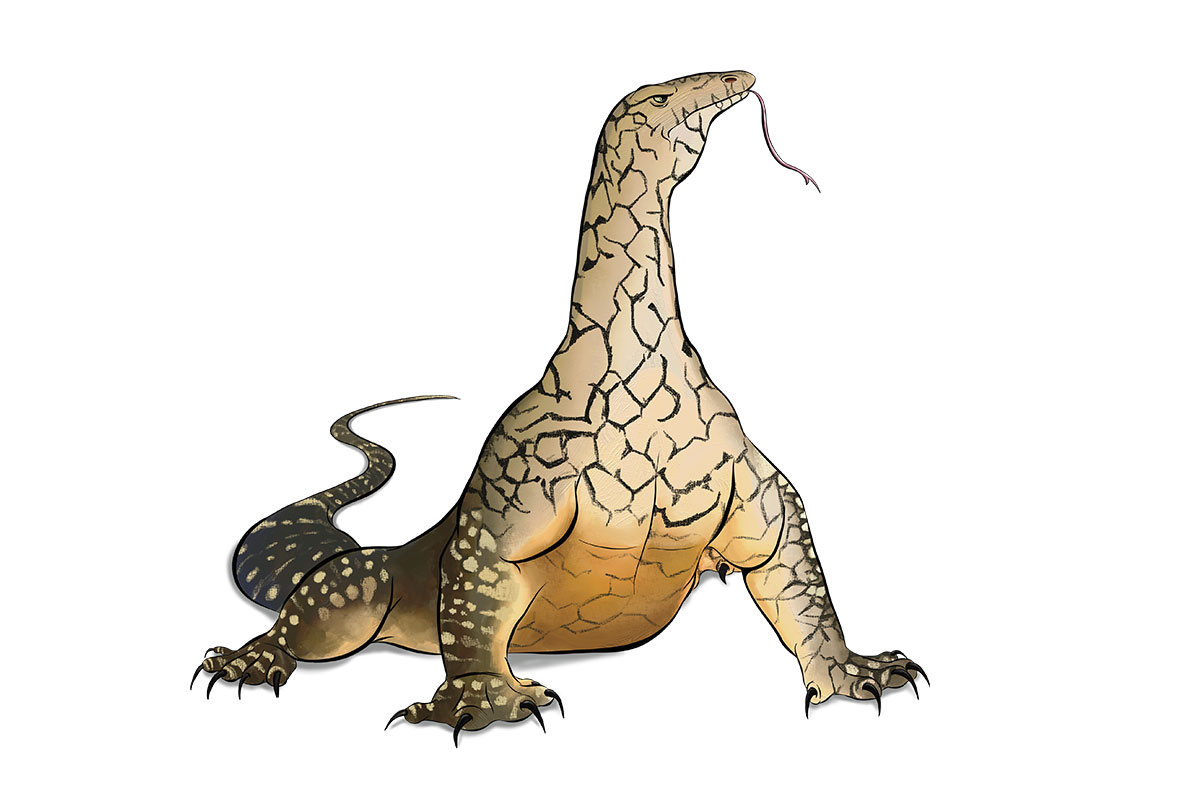 "In the vast deserts of central Australia life appears sparse. The desert is shocked into life by the appearance of GANTEUS roaming along the crest of a dune. Birds take off in fear, small lizards seek shelter under shrubs… An APEX Predator, GANTEUS locks his view onto his prey. He breaks into a hot pursuit, relentlessly chasing the smaller creature at high speed! His bite is potently venomous, and his meal is knocked out in one blow."
ANiMOZ #009
Code: GANTEUS
Common name: Perentie
Taxonomy: Varanus giganteus
Level: APEX | Form: PREDATOR
Status: INFREQUENT | BiOME: DESERT
Overcomes: Drought
SUPERPOWERS:
VENOM:
Not only is GANTEUS powerful with a vicious bite - her prey also suffers from her VENOM Superpower after being bitten!
TAIL WHIP:
Using his huge, muscular tail, GANTEUS's TAIL WHIP power can inflict serious damage on his aggressors.
WEAKNESSES:
CANNIBALISM:
GANTEUS automatically loses a Clash against another GANTEUS, as he is known to prey on smaller conspecifics.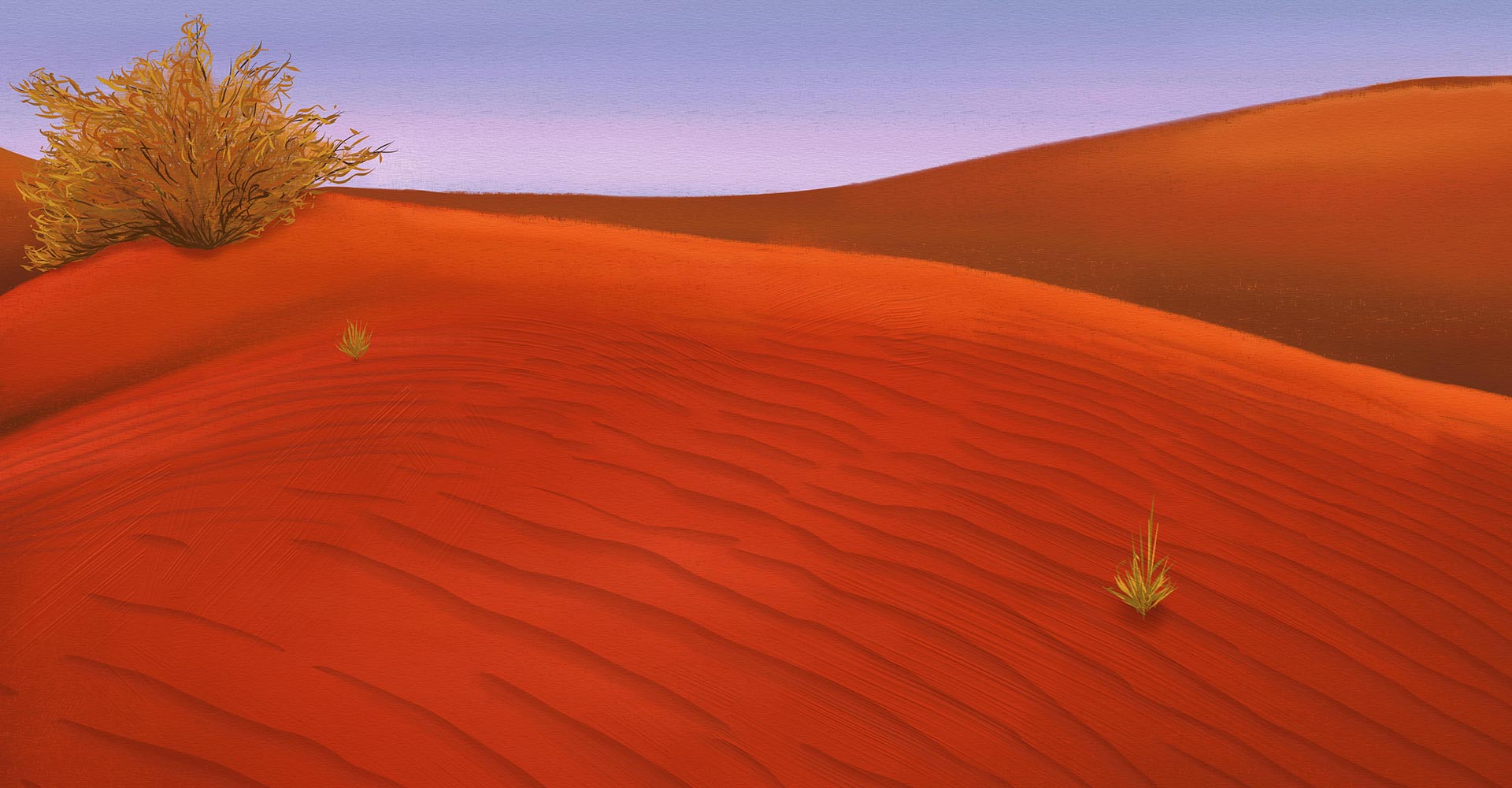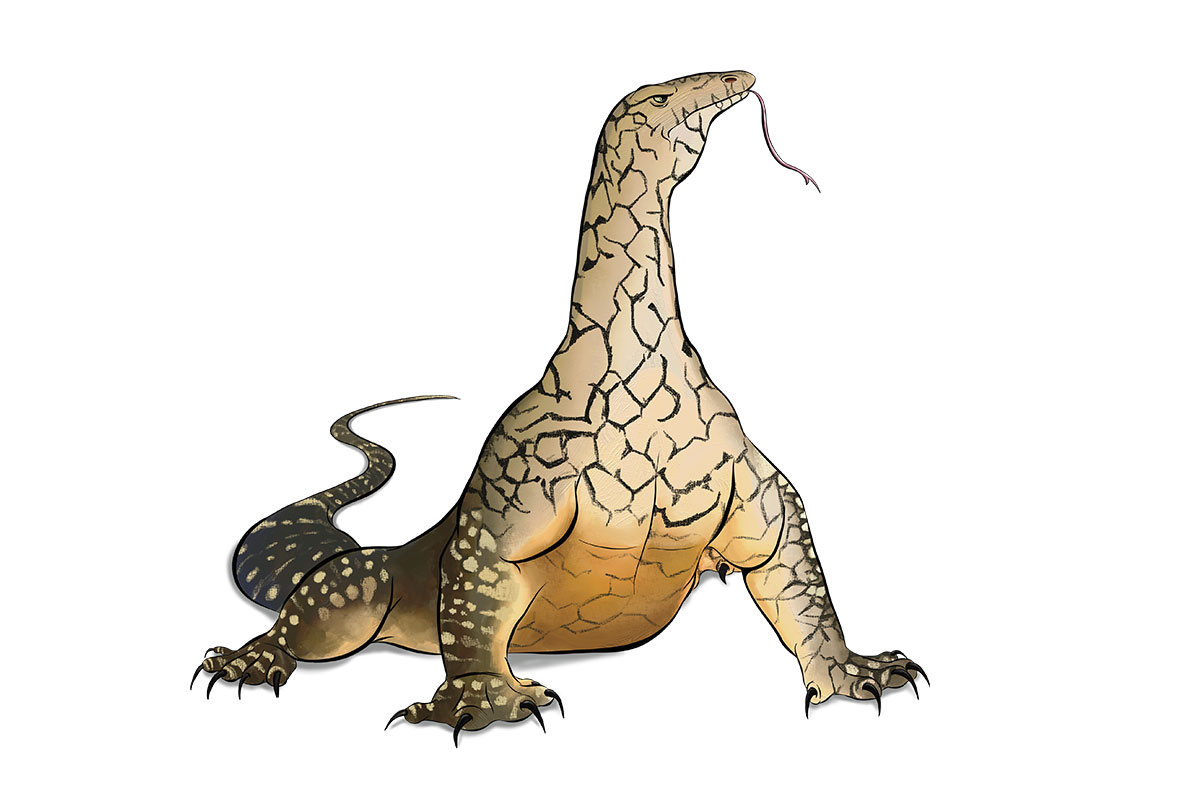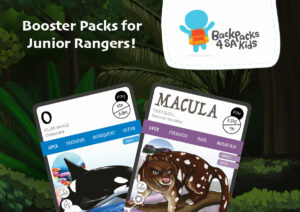 This December, you can help us bring a smile to kids who are facing challenging times. For every Booster Pack sold this month, we will donate a separate Booster Pack to the Backpacks 4 SA Kids organisation to gift as a present to a child in need. As we enter the festive season for 2022, …