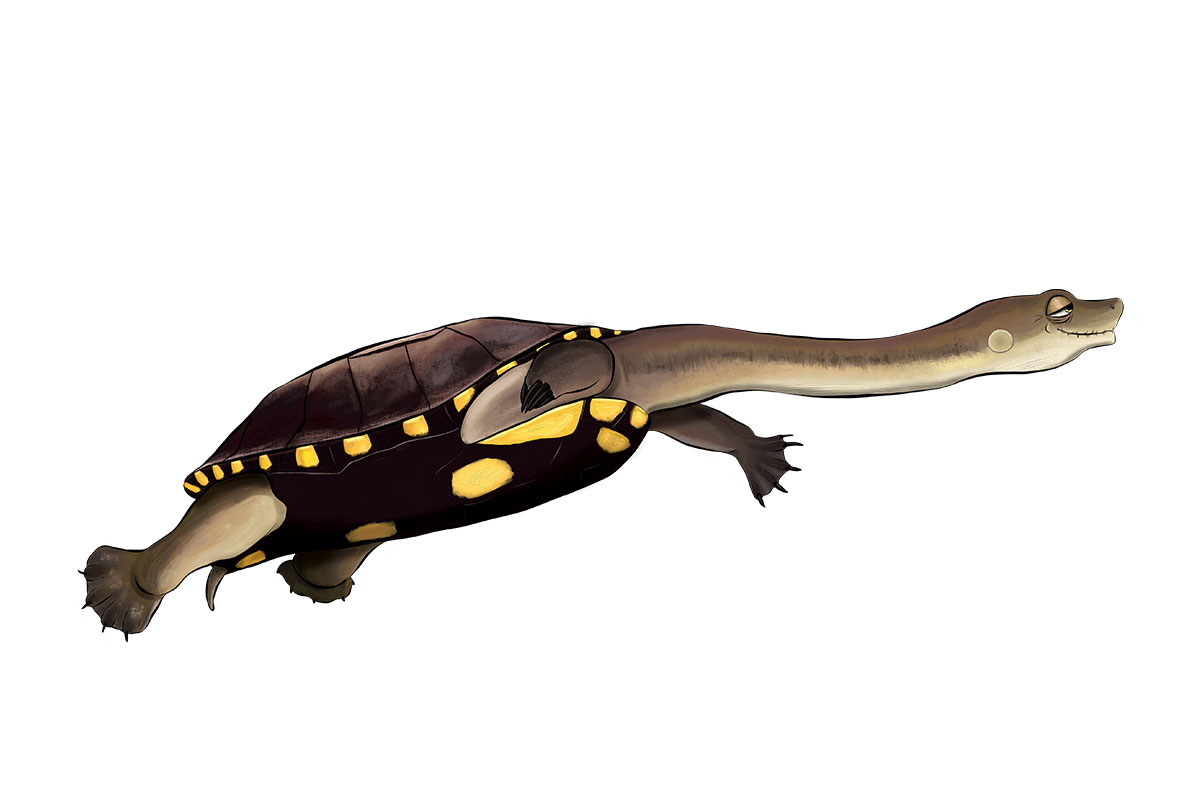 GANDJii - Sandstone snake-necked turtle
"It is in the heat of the day that GANDJii looks down into the plunge pool that surrounds his sunbaking rock. Deep in the heart of Australia's Arnhem Land, there are reddish sandstone banks all around him. Having not eaten for a while, it's time to dive back in and find those tasty plants along the rocky bottom. But he must be careful - STONi lurks nearby, and may be looking for a midday snack."
ANiMOZ #308
Code: GANDJii
Common name: Sandstone snake-necked turtle
Taxonomy: Chelodina burrungandjii
Level: HERB | Form: DEFEND | Status: INFREQUENT
BiOME: RIVER
Overcomes: Fire | Flood
Superpowers:
NECKSTEND
Using her long neck like a whip, GANDJii will approach her unsuspecting prey with her head tucked under the shell, before striking out with her Neckstend power when she didn't appear within reach! In a matter of moments, GANDJii's neck with be fully extended, her prey within her jaws.
COLLAPSE
On the other hand, GANDJii does has times when he must defend himself from attack. His Collapse power enables him to quickly disappear into his shell, collapsing his vulnerable parts into this hard shield for protection.
Weaknesses:
STONi
GANDJii automatically loses a Clash to STONi
DISTANCE
Because of the isolated nature of his rock-pool or billabong home in northern Australia, GANDJii struggles to boost his population as he is separated by some distance from many of his conspecifics.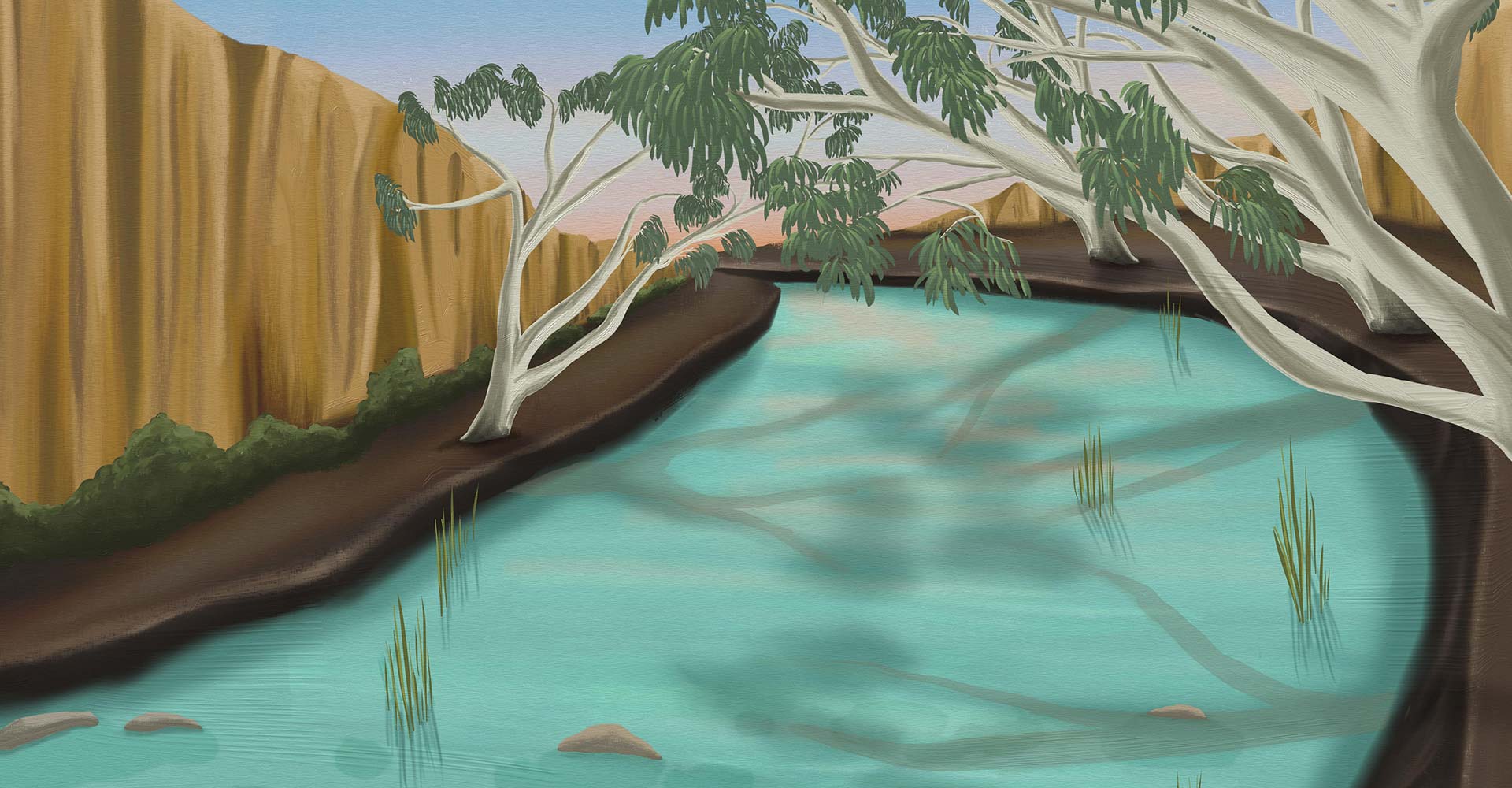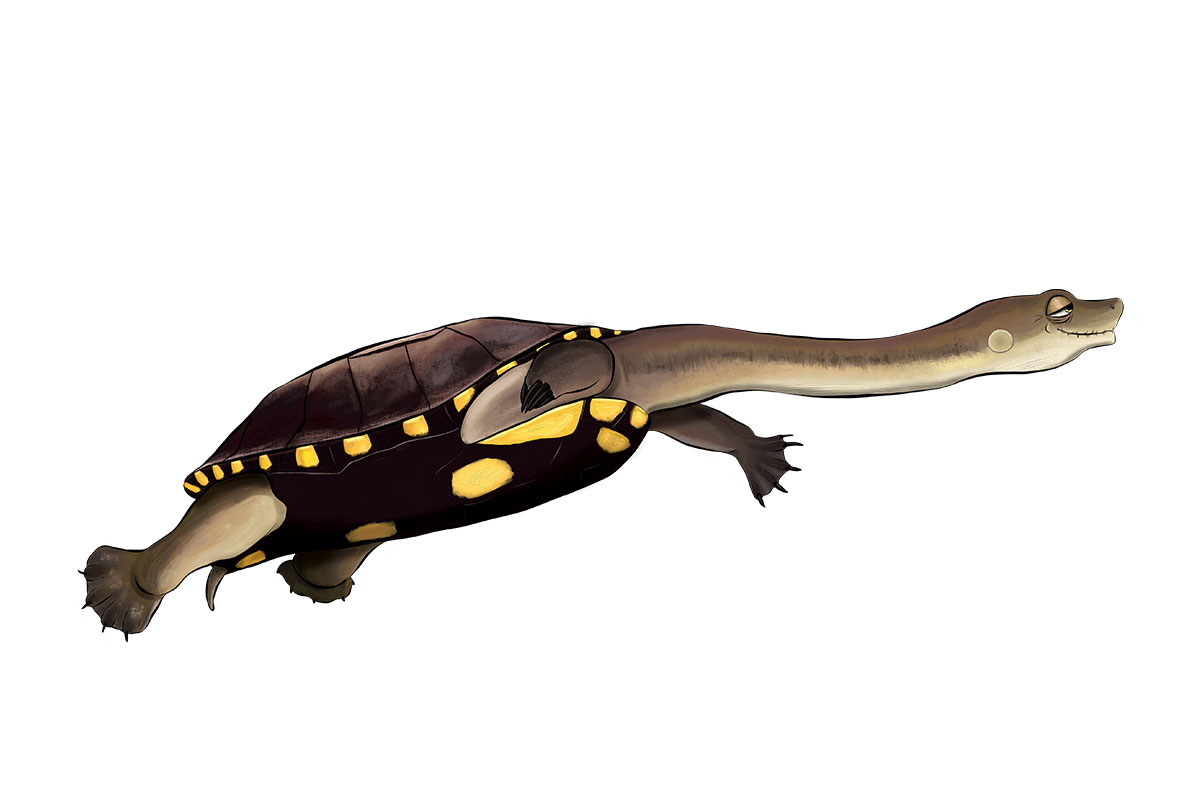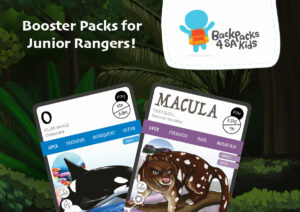 This December, you can help us bring a smile to kids who are facing challenging times. For every Booster Pack sold this month, we will donate a separate Booster Pack to the Backpacks 4 SA Kids organisation to gift as a present to a child in need. As we enter the festive season for 2022, …