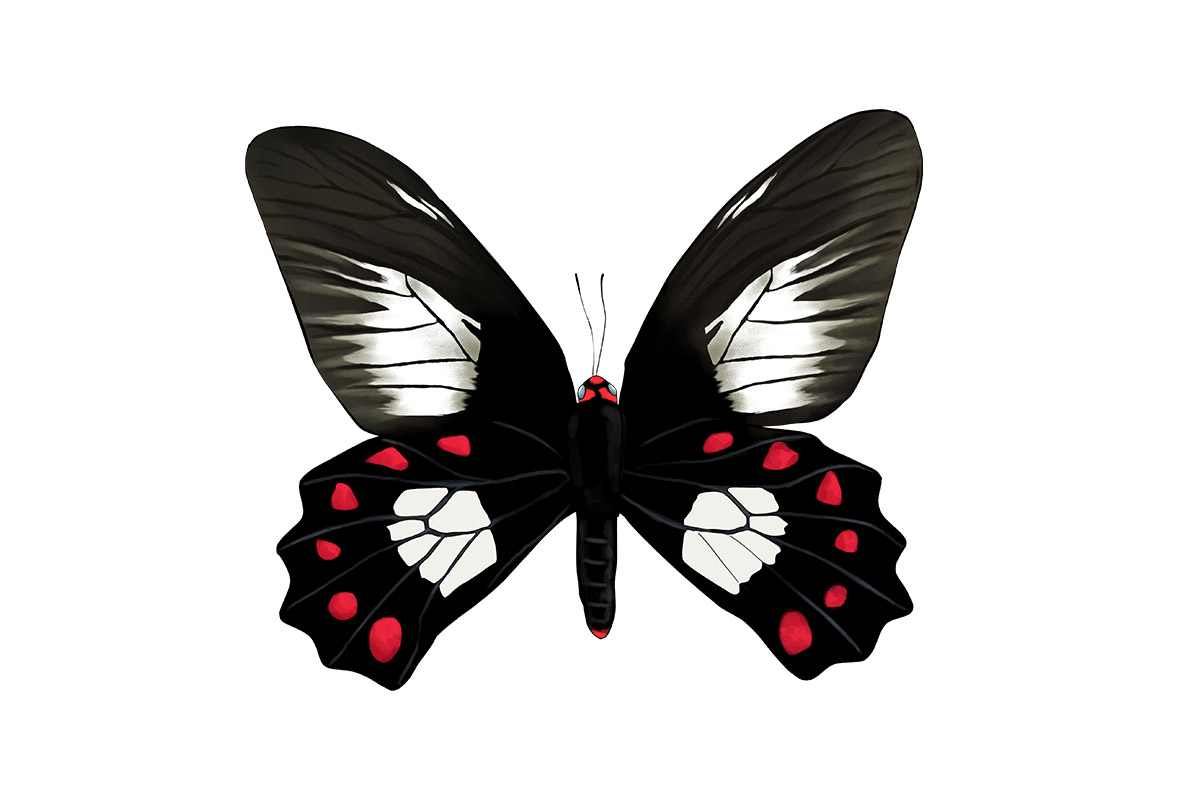 DORUS - Red-Bodied Swallowtail
ANiMOZ #407
Code: DORUS
Common name: Red-Bodied Swallowtail 
Taxonomy: Atrophaneura polydorus
Level: BASE | Form: POLLINATOR
Status: COMMON | BiOME: FOREST
Overcomes: Flood | Persecution
SUPERPOWERS:
ANTICRUSH
Whilst squeezing the thorax (the area of the body that powers her wings) of most species like her, DORUS has a special power to help her survive this crush. Would-be attackers will need to think of another way, as her Anticrush helps keep her sturdy thorax safe.
MIMIC
DORUS uses his clever Mimic Superpower to confuse his predators. But evolving special patterns that make him look like other species of butterfly, he tricks attackers into thinking he might not be tasty, or worse, he could be dangerous!
WEAKNESSES:
WING
Whilst able to fly herself, DORUS is vulnerable to many species in the sky. If up against a Wing form in a Clash, DORUS automatically loses.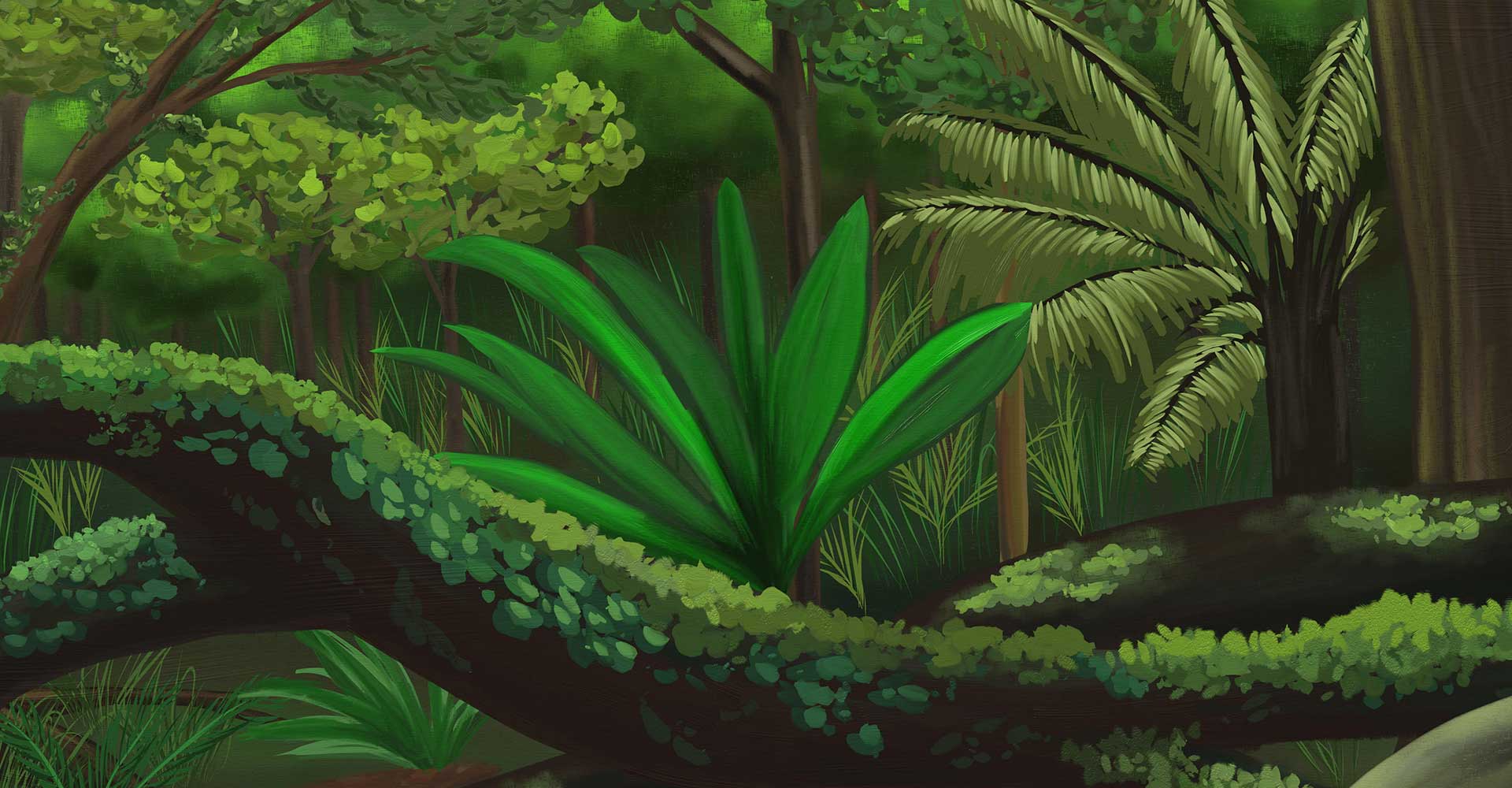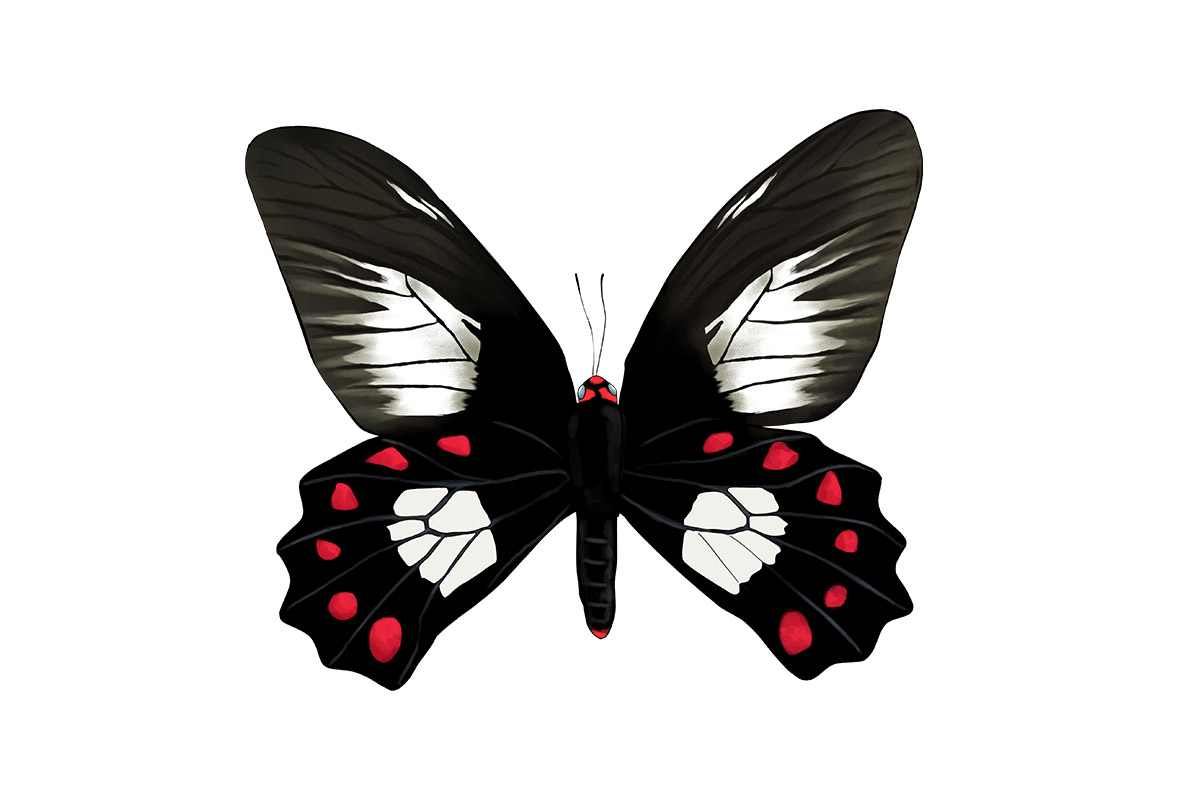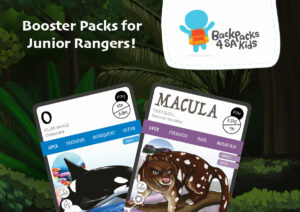 This December, you can help us bring a smile to kids who are facing challenging times. For every Booster Pack sold this month, we will donate a separate Booster Pack to the Backpacks 4 SA Kids organisation to gift as a present to a child in need. As we enter the festive season for 2022, …