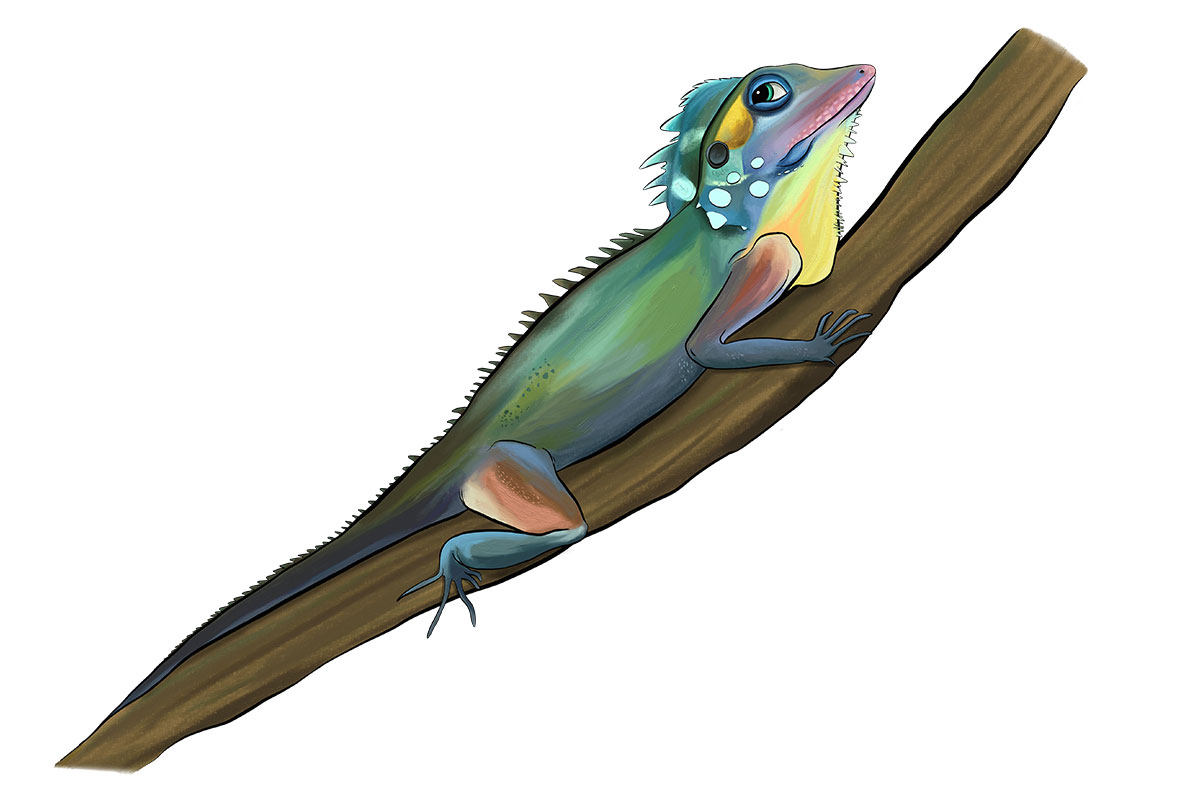 BOYDii - Boyd's forest dragon 
"A loud drop hits the leaf in front of him; BOYDii flinches, his attention having been on a tasty-looking insect hovering nearby. Whilst preparing to make his move and have an early dinner, he hears the telltale shriek of a WING species above him. Without hesitation, he fires up his TREEVOLVE Power, spinning round the wide trunk upon which he sat, out of sight of the piercing eyes above..."
ANiMOZ #204
Code: BOYDii
Common name: Boyd's forest dragon 
Taxonomy: Lophosaurus boydii
Level: OMNI | Form: Flee | Status: Infrequent | BiOME: Forest
Overcomes: Flood
Superpowers:
THERMOCONFORM
Most reptiles will use the heat of direct sunlight to warm their body, but BOYDii has a special power that removes this need. By adopting the surrounding temperature as his own body temperature, he lets his temperature fluctuate to be comfortable in a broad range of climatic conditions.
TREEVOLVE
With an incredible burst of speed, BOYDii will spin herself around the tree that she sits on, constantly keeping the trunk between herself and whoever is harassing her. Using her Treevolve Superpower, she stays out of reach of many would-be predators.
Weaknesses:
WING
Although her Treevolve power helps in many instances, when a Wing form animal swoops down from above, out of sight, BOYDii may be caught unawares. In a Clash, this means he automatically loses to a Wing species.
CONSTRICTION
If BOYDii comes up against a reptile with the power of Constriction, he automatically loses the Clash, unable to escape the strong grip.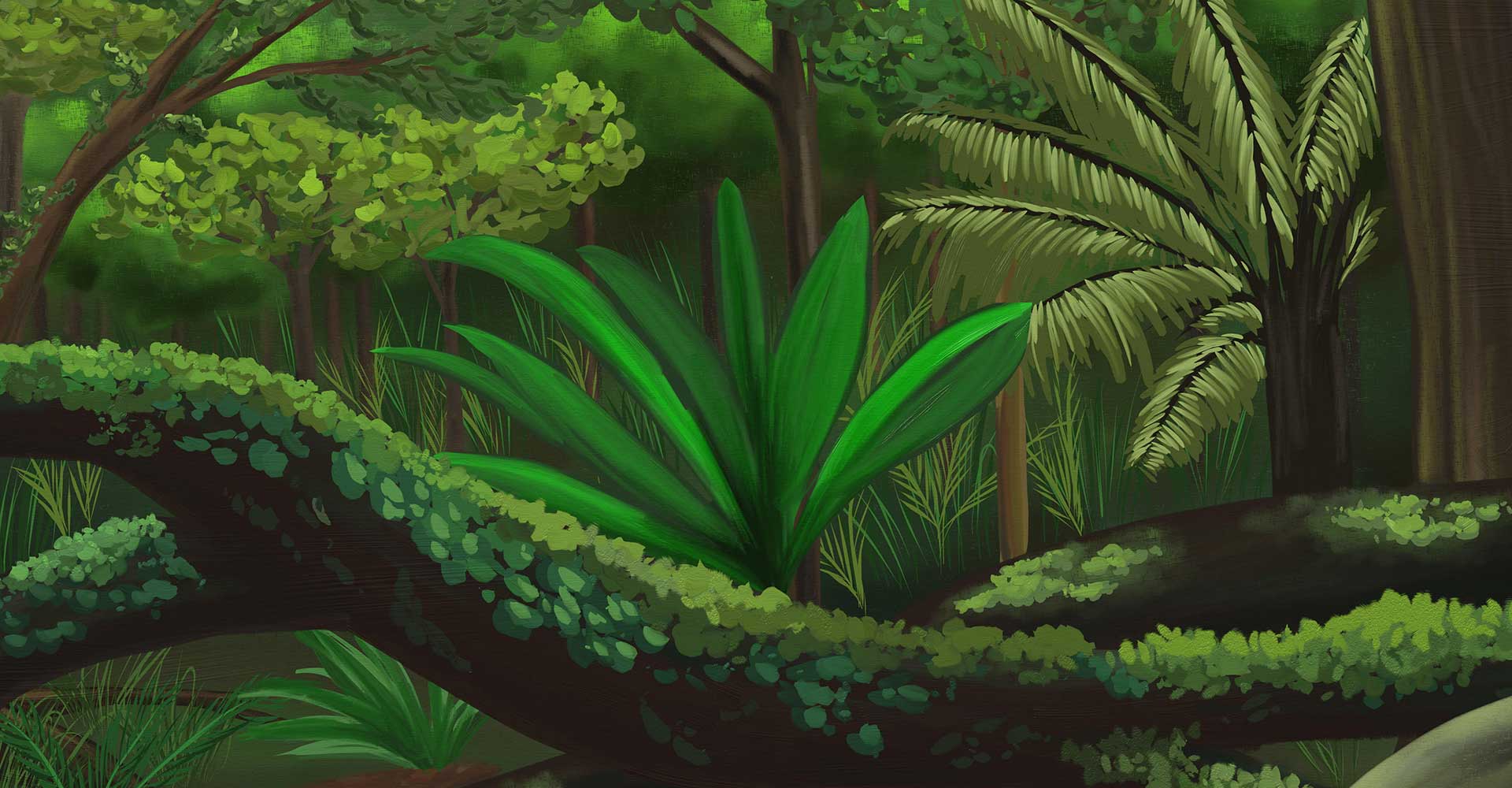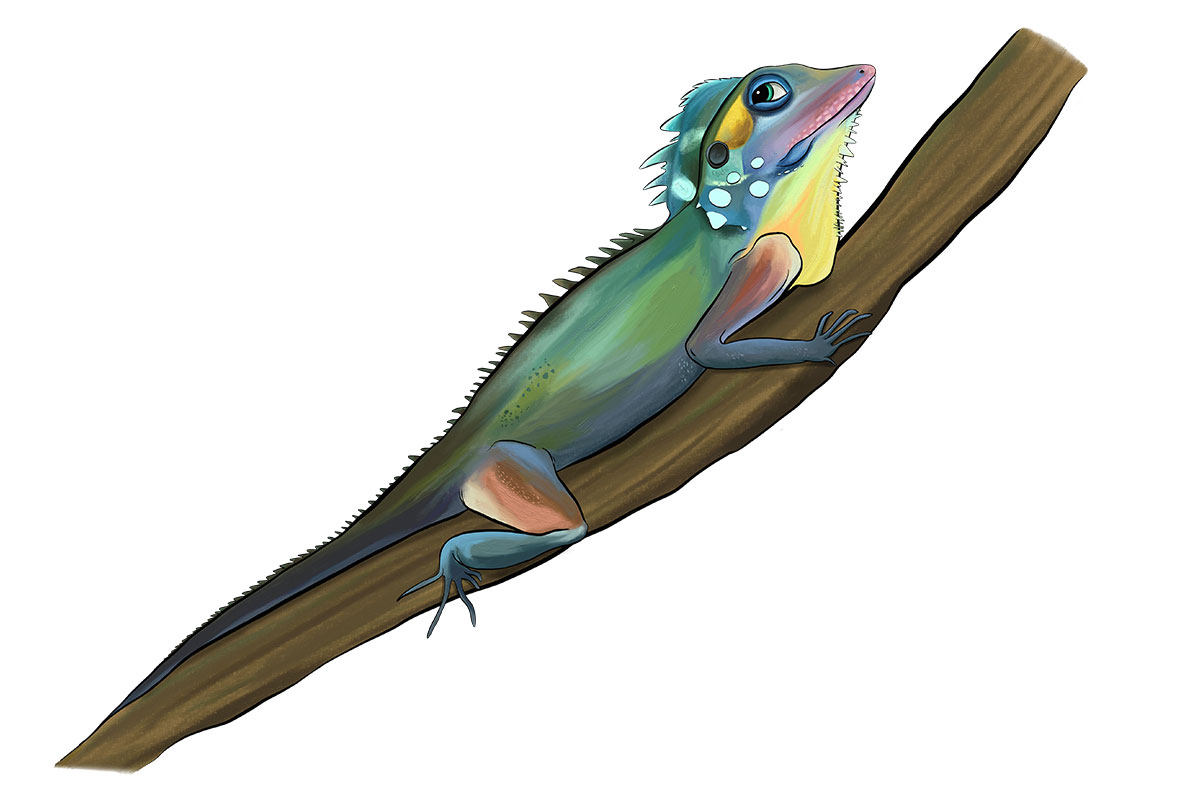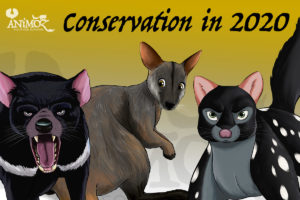 2020 was the first full year of ANiMOZ being out in the Ranger community! Whilst it was a challenging 12 months both for Rangers and endangered species, we're proud to say we helped make an impact. We supported three organisations working to save some of your favourite ANiMOZ creatures out in the wild: Foundation for …