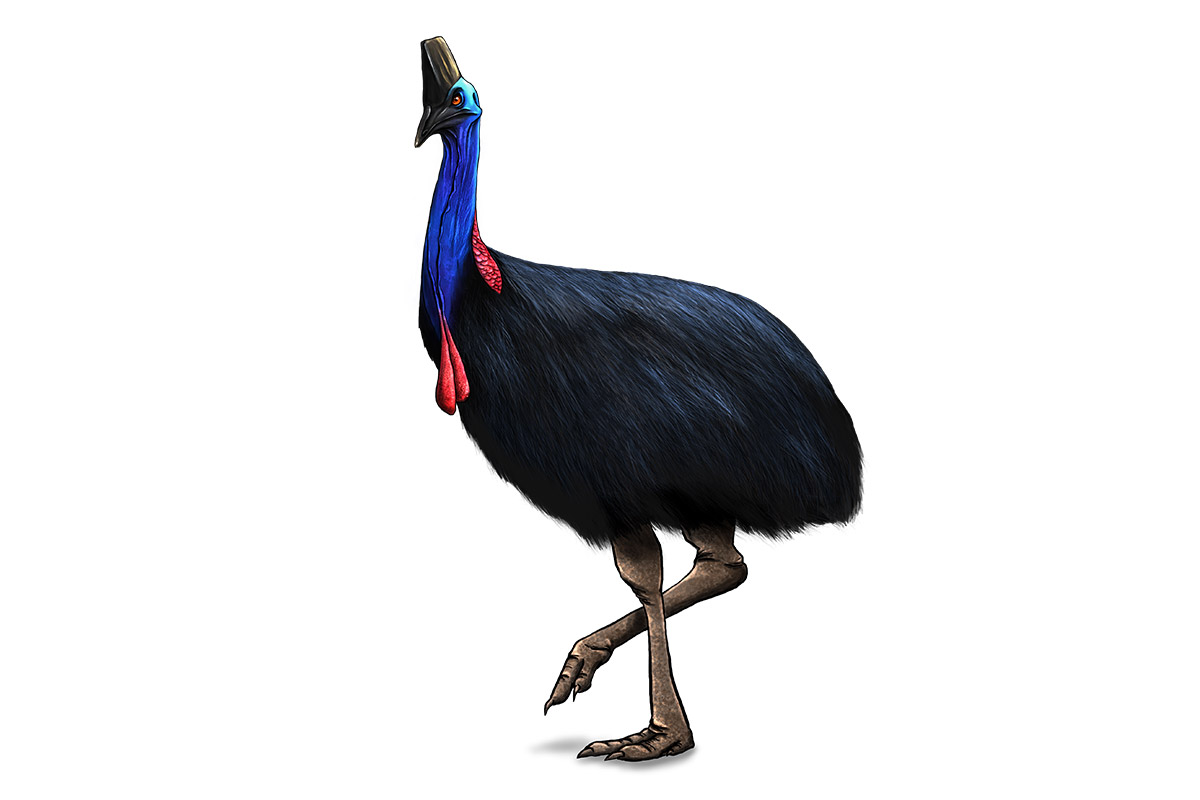 ARiUS - Southern Cassowary
ANiMOZ #214
Code: ARiUS
Common name: Southern Cassowary
Taxonomy: Casuarius casuarius
Level: OMNI | Form: DEFEND
Status: INFREQUENT | BiOME: FOREST
Overcomes: FLOOD | DROUGHT
SUPERPOWERS:
FISHDRAW
ARiUS knows that to some fish, his bristly feathers look like reeds. So he uses his Fishdraw power to wade into a stream, stand still whilst fish hide in his feathers, before walking on to the bank, shaking them out, and having a free feed!
INFRASONIC
The casque - or helmet - on the top of ARIUS's head is what makes her Infrasonic power possible. Using this special equipment, she can hear the infra-sonar rumbling of other ARIUS from potentially hundreds of kilometres away, even through thick forest! This amazing trait enables communication that might help protect chicks whilst the father looks after them.
TOXINATOR
ARiUS can stomach some plants that most species have to avoid! Using her Toxinator power, she removes toxins from dangerous plants to enable digestion, without the danger!
GERMINATOR
Up to 100 plants in his rainforest home depend entirely on ARiUS to distribute their seeds, and some wouldn't germinate if he didn't eat them! When ARiUS eats the seeds of the Cassowary Plum - which  is poisonous to Rangers and most animals - the enzymes in his stomach help to digest the seed, and then his droppings remove an inhibitor that stops them growing, meaning they sprout with about 90% success rate!
WEAKNESSES:
STONi
Because ARiUS lives not only in her Forest  home,  but alongside River BiOMEs too,  she is at risk  of falling prey to STONi. She automatically loses this  Clash.
CONSTRICTION
Young ARiUS chicks are at risk from attack. If Dad isn't watching closely,  a python  can make  an easy meal out of them. He automatically  loses a Clash to a CONSTRICTION species, or one with the CONSTRICTION Superpower.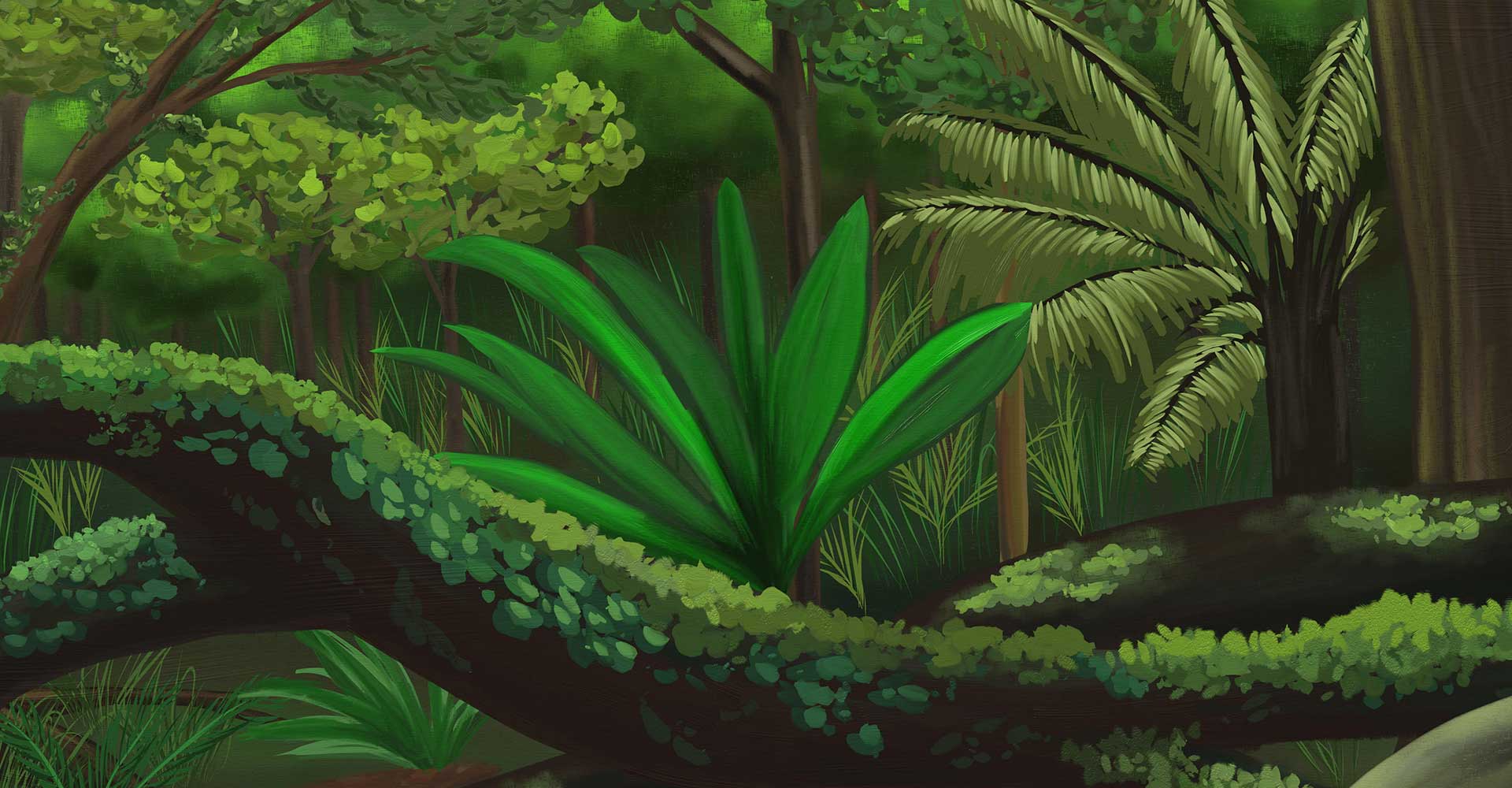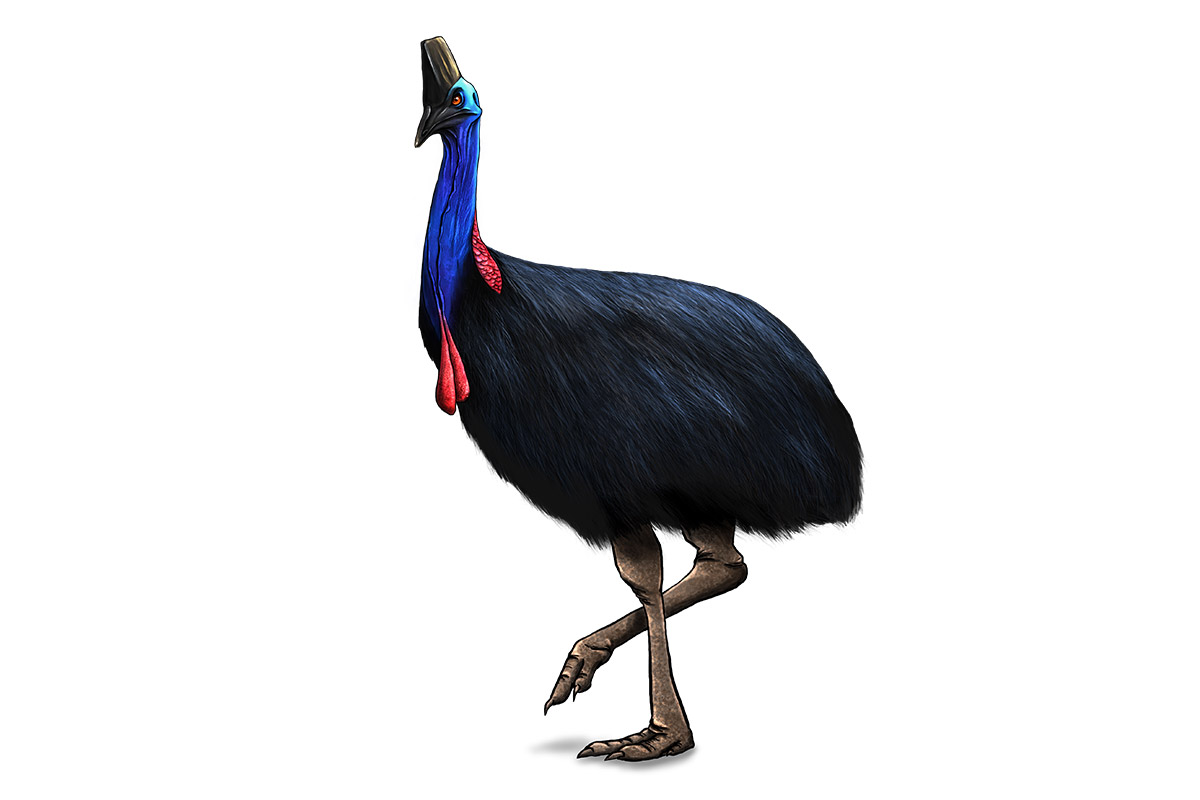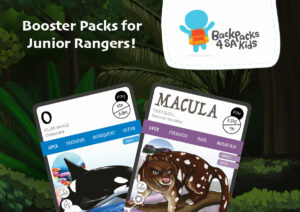 This December, you can help us bring a smile to kids who are facing challenging times. For every Booster Pack sold this month, we will donate a separate Booster Pack to the Backpacks 4 SA Kids organisation to gift as a present to a child in need. As we enter the festive season for 2022, …