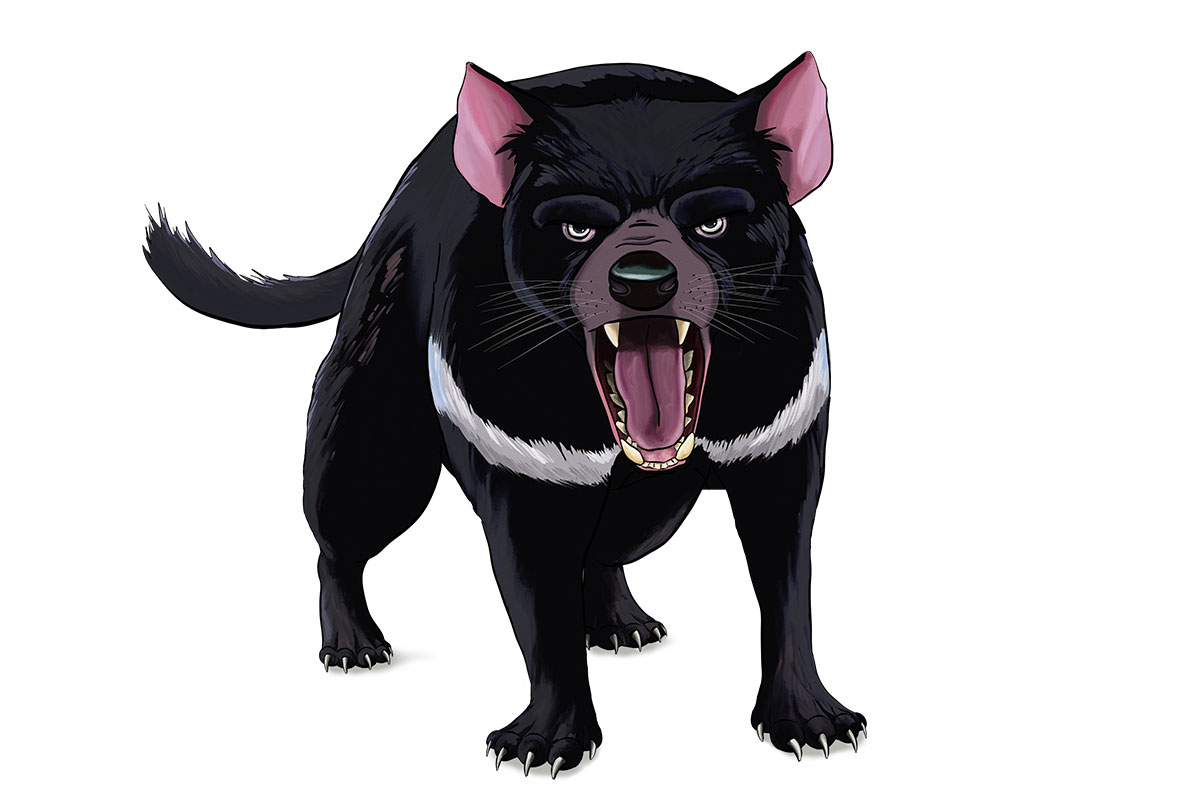 HARRiSii - Tasmanian Devil
"The cool forest air is punctured by a hellish scream – HARRiSii looks up, recognising the call is from her own kind. She runs to the source to find five HARRiSii engaged in a tussle over a carcass. She uses her SCREAM-FREEZE power to command the attention of the scavengers, then rushes in to use her JAW CRUSH power to steal some meat for herself. But she must be careful, should she come to blows with any of the other HARRiSii she puts herself at risk of contracting the deadly cancer…"
ANiMOZ #002
Code: HARRiSii
Common name: Tasmanian Devil
Taxonomy: Sarcophilus harrisii
Level: APEX | Form: PREDATOR
Status: RARE | BiOME: FOREST
Overcomes: None
SUPERPOWERS:
SCREAM FREEZE:
With a piercing cry, HARRiSii's Scream Freeze Superpower will turn even the bravest Ranger's blood cold. And it can have a similar effect on ANiMOZ species! When defending territory or food, she will let our a terrifying scream that only the boldest would ignore.
JAW CRUSH:
HARRiSii has a power called Jaw Crush, that allows him to exert a force of 553 N. This means he has the most powerful bite relative to body size of ANY living mammalian carnivore! The jaw can open to around 80 degrees, which helps with his Jaw Crush power by allowing the generation of force to crush bones and even to bit through thick metal.
WEAKNESSES:
CANCER:
Sadly, HARRiSii is under real threat from a specific cancer called Devil Facial Tumour Disease, or DFTD. This cancerous growth will form over their mouths, inhibiting their ability to hunt and feed. It is highly contagious, meaning that if two HARRiSii meet in a Clash, they both lose the fight rather than draw.
VENOM:
If HARRiSii comes up against a Venom form in a Clash, he automatically loses.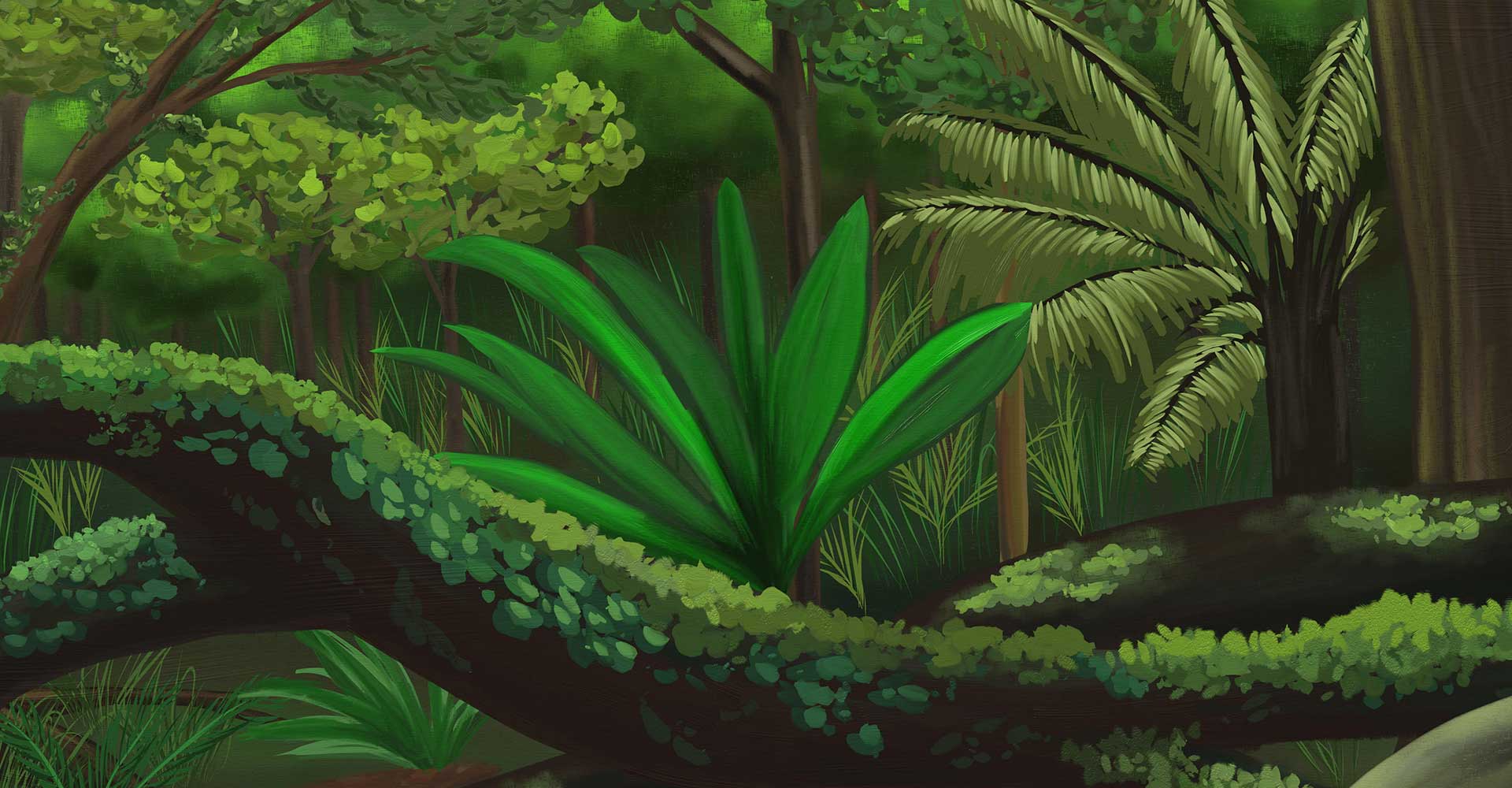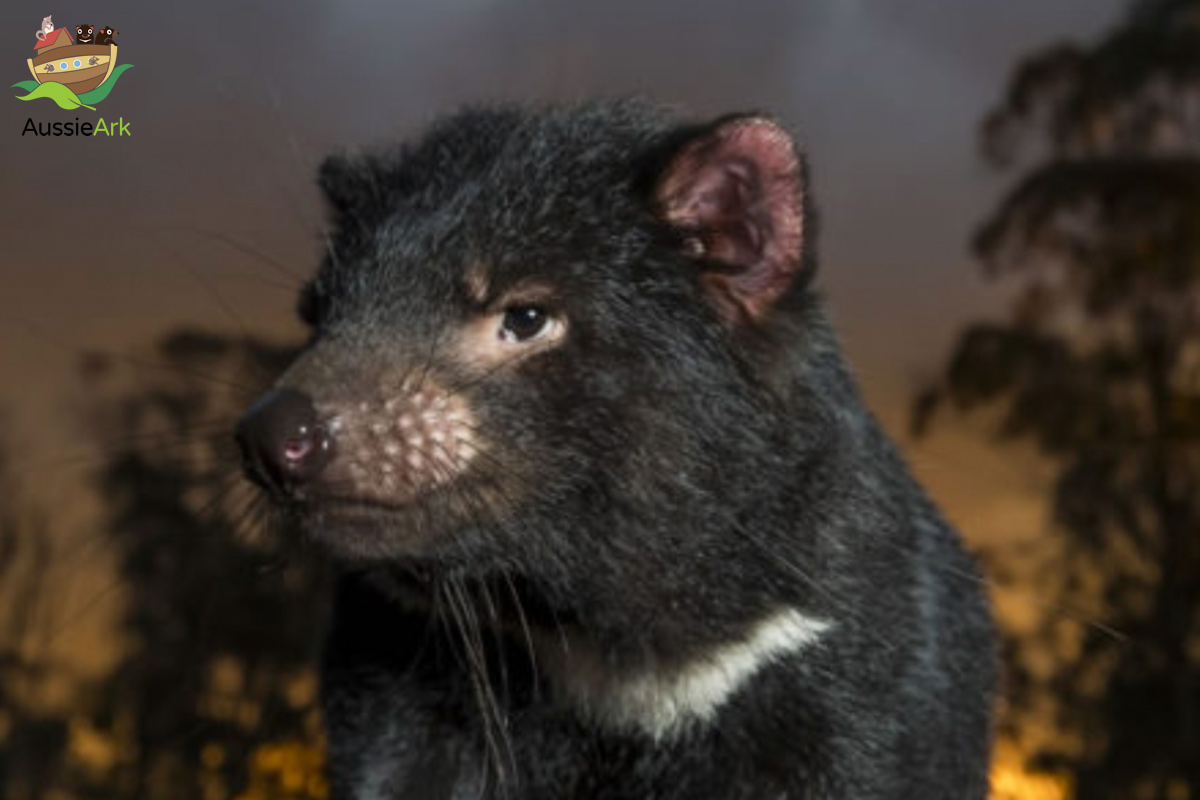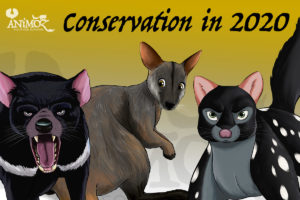 2020 was the first full year of ANiMOZ being out in the Ranger community! Whilst it was a challenging 12 months both for Rangers and endangered species, we're proud to say we helped make an impact. We supported three organisations working to save some of your favourite ANiMOZ creatures out in the wild: Foundation for …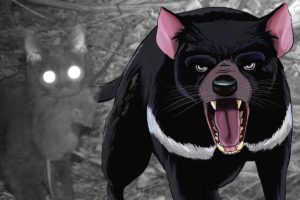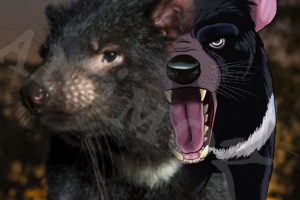 Here at Ranger Headquarters, we aim to improve the futures of Australia's animals. They are facing dangers on all sides. What better way than to support the work of Aussie Ark? Pre-sales instead of Crowdfunding We considered raising funds for the first print of ANiMOZ – Fight for Survival through a crowdfunding platform like Kickstarter. …