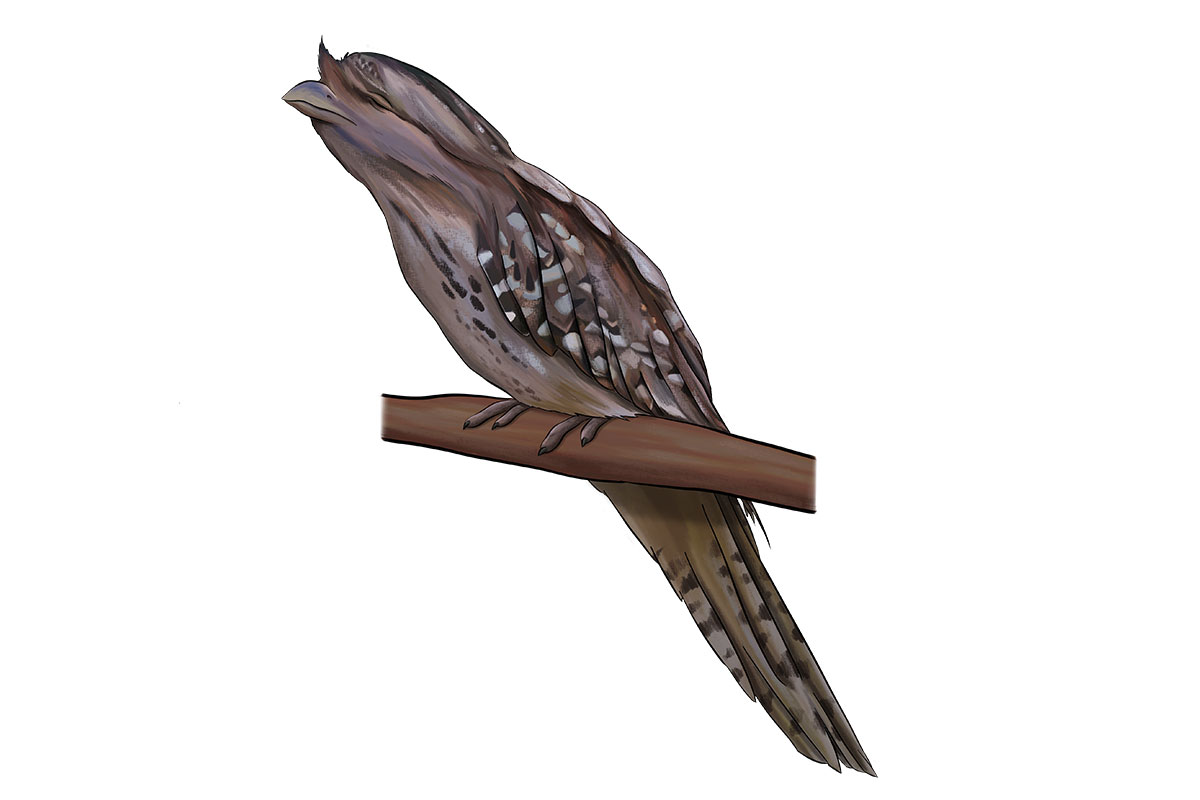 ANiMOZ #114
Code: STRiGO
Common name: Tawny Frogmouth
Taxonomy: Podargus strigoides
Level: CARN | Form: WING
Status: COMMON | BiOME: SKY
Overcomes: Fire | Flood | Drought | Persecution
SUPERPOWERS:
INVISIBILITY:
STRiGO's amazing Invisibility Superpower means he can virtually turn into a branch! By leaning slightly forward at an angle, remaining motionless - but perhaps moving just slightly with a breeze - he adds to his perfect camouflage by blending into his tree perch! This way potential threats will move straight past, without ever knowing he is watching…
GEOHEAT:
By carefully altering her position in the branches, and the direction she is facing, STRiGO makes use of the sun's movement across the sky to keep her body temperature optimal. This geometric-based heating ability is her Geoheat power, and she uses it particularly in cold winter months by ensuring she is facing north!
WEAKNESSES:
BRAIN DISEASE:
Brain Disease is a real problem for STRiGO, with many of his species becoming unable to fly. This may be due to a parasite that has evolved to target STRiGO himself!
CONSTRICTION:
STRiGO automatically loses a Clash to any species with the CONSTRICTION Superpower.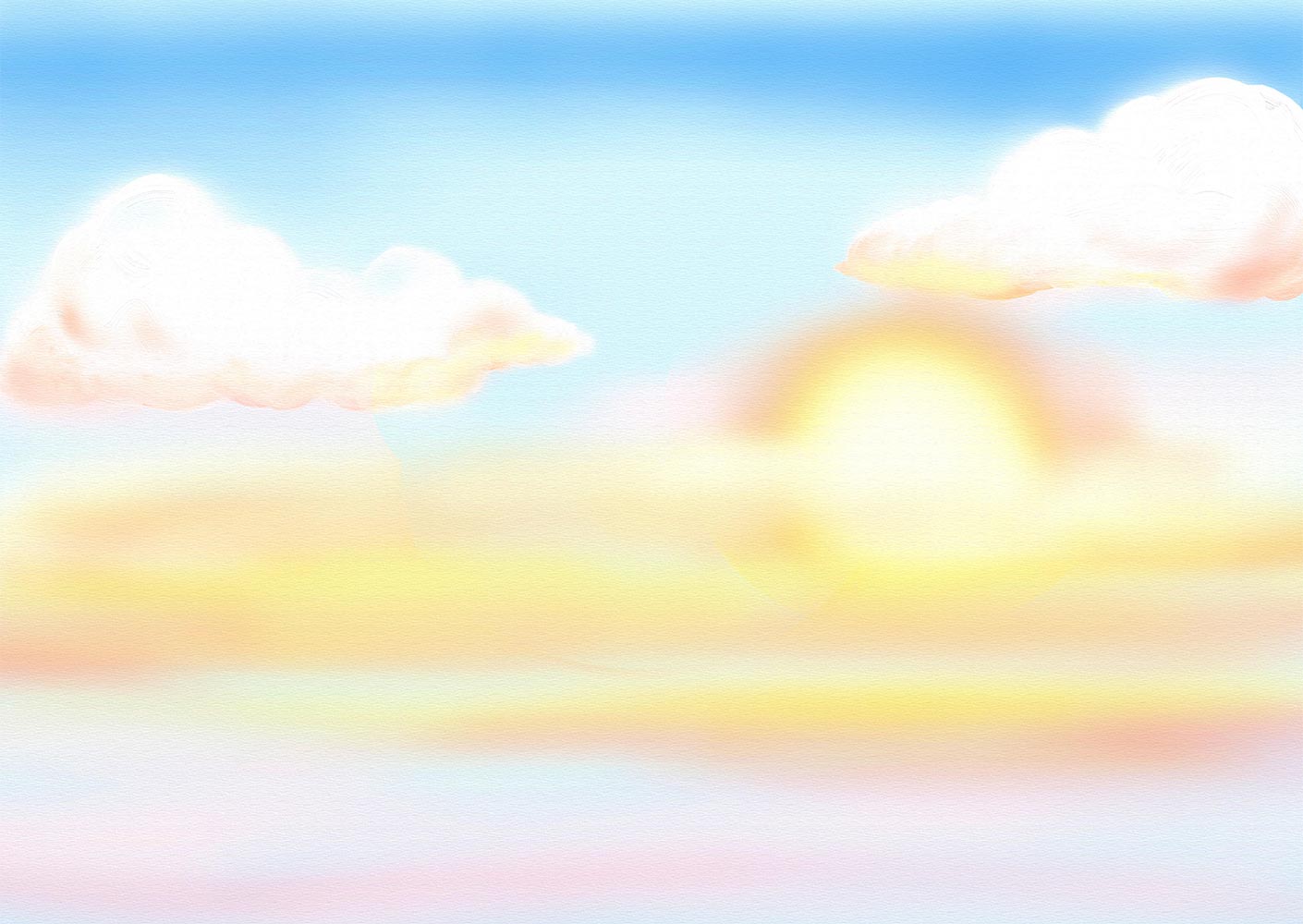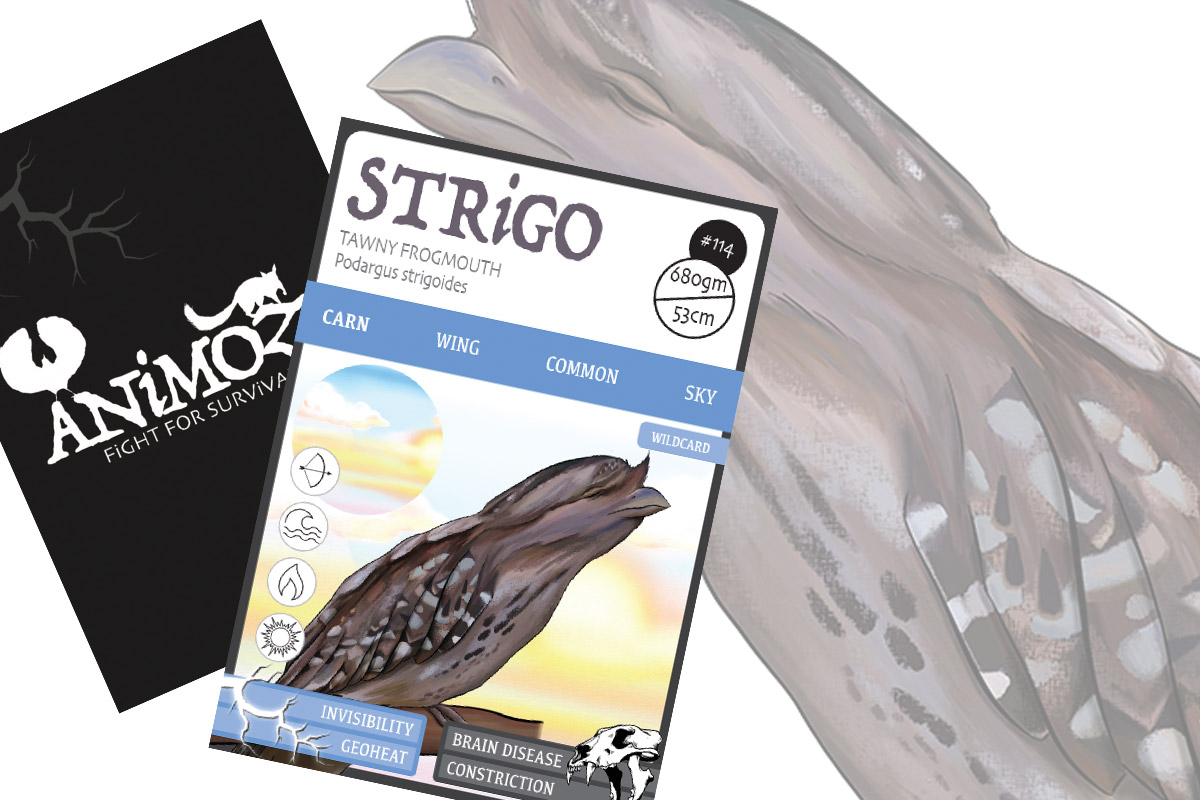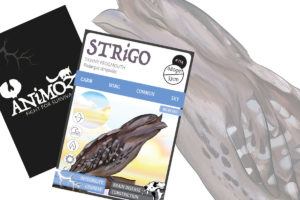 ANiMOZ birds have taken numbers 2 to 6 in the Australian Bird of the Year vote, with the critically endangered Black-throated finch taking the crown. STRiGO has come second in The Guardian poll that looks for Australia's favourite bird species, beaten by the Black-throated finch – at real risk of extinction from the proposed …
STRiGO comes second in Australian Bird of the Year 2019! Read More »