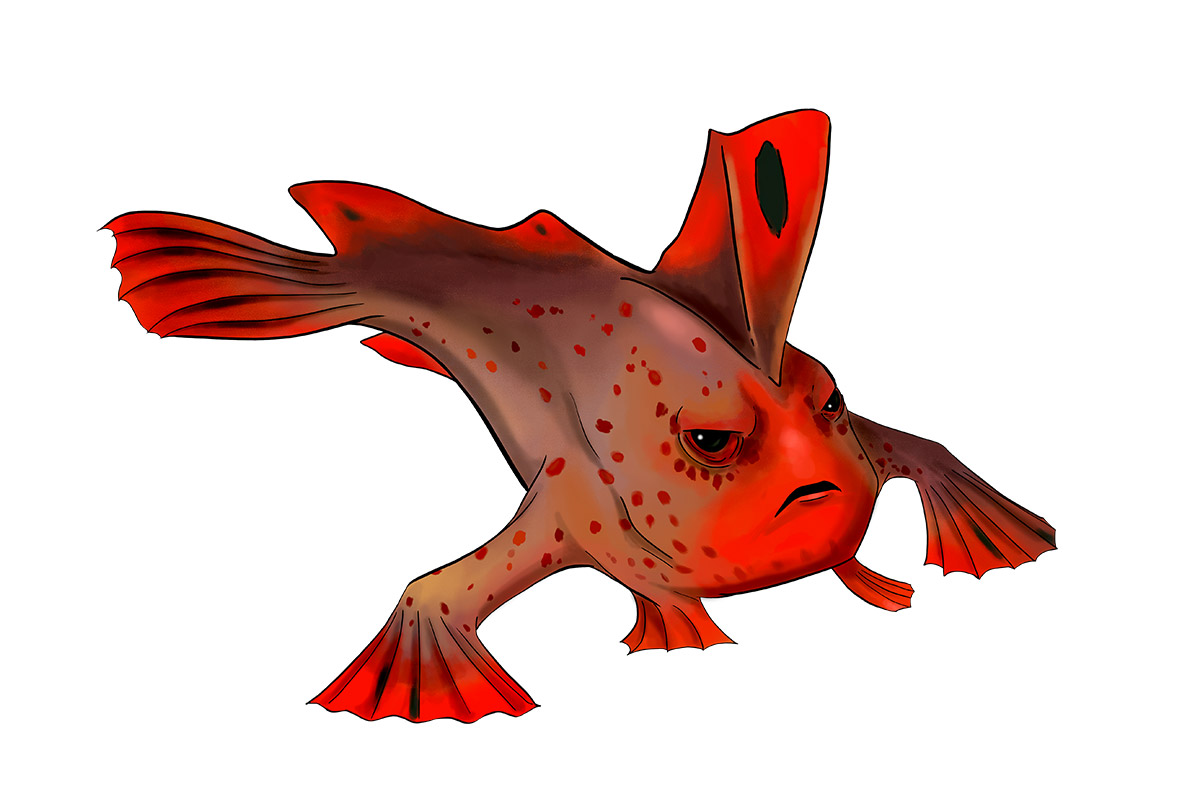 ANiMOZ #121
Code: OLi
Common name: Red Handfish
Taxonomy: Thymichthys politus
Level: CARN | Form: PREDATOR
Status: HIGHLY RARE | BiOME: COAST
Overcomes: Fire | Flood | Drought
SUPERPOWERS:
ALLURABILITY:
Using her Allurability power, OLi has the potential to draw prey in, or perhaps attract a mate, by a special light she hangs out above her head. This is known as an 'illicium', and OLi has the ability to retract it when not in use!
HANDCRAWL:
Unlike most species in his habitat, OLi doesn't swim - he walks! Using his Handcrawl Superpower, he uses his finger-like flippers as feet and crawls along the seabed!
WEAKNESSES:
DISPERSAL:
The inability to disperse (travel long distances) is a real weakness for OLi, as it means he struggles to reach new females to breed with, and therefore his species has a low reproduction rate. This is bad news when you need to boost your numbers to survive!
LONELINESS:
OLi has the sad title of the rarest fish in the world. With so few of her kind around, along with the inability to travel long distances, loneliness is not only a weakness, but a real problem for her species…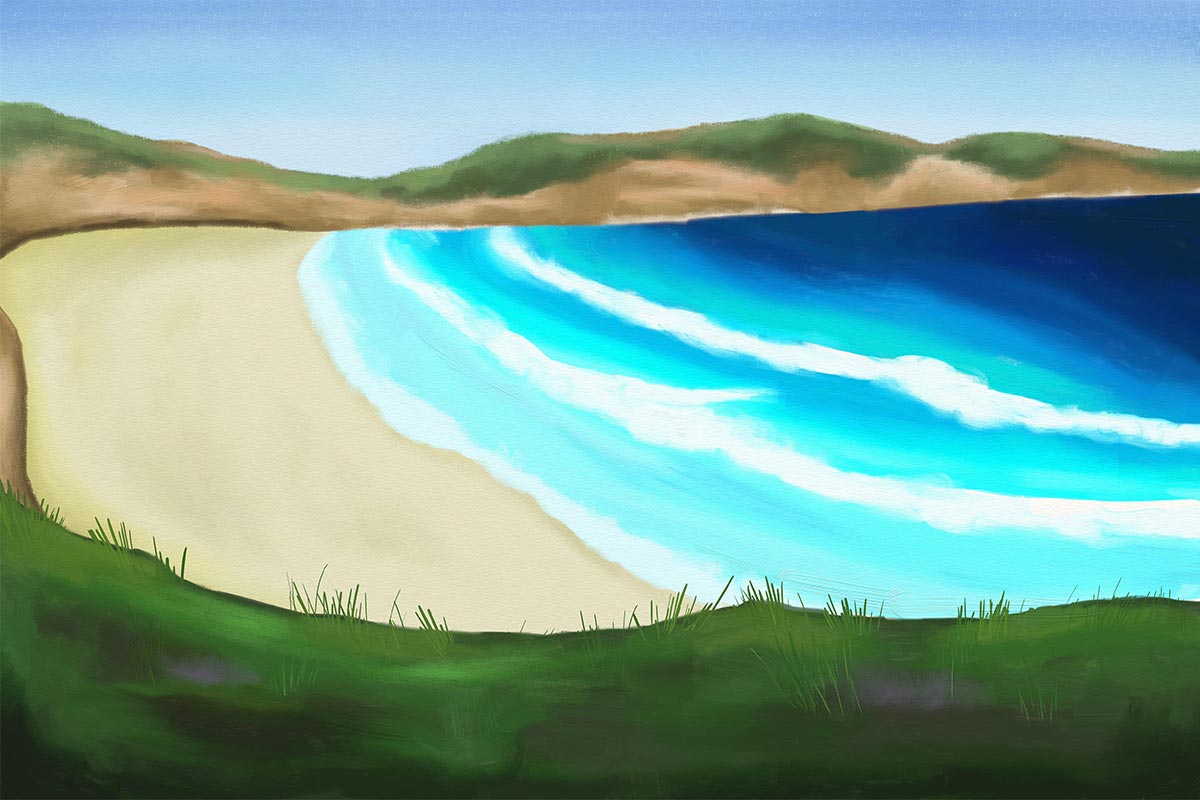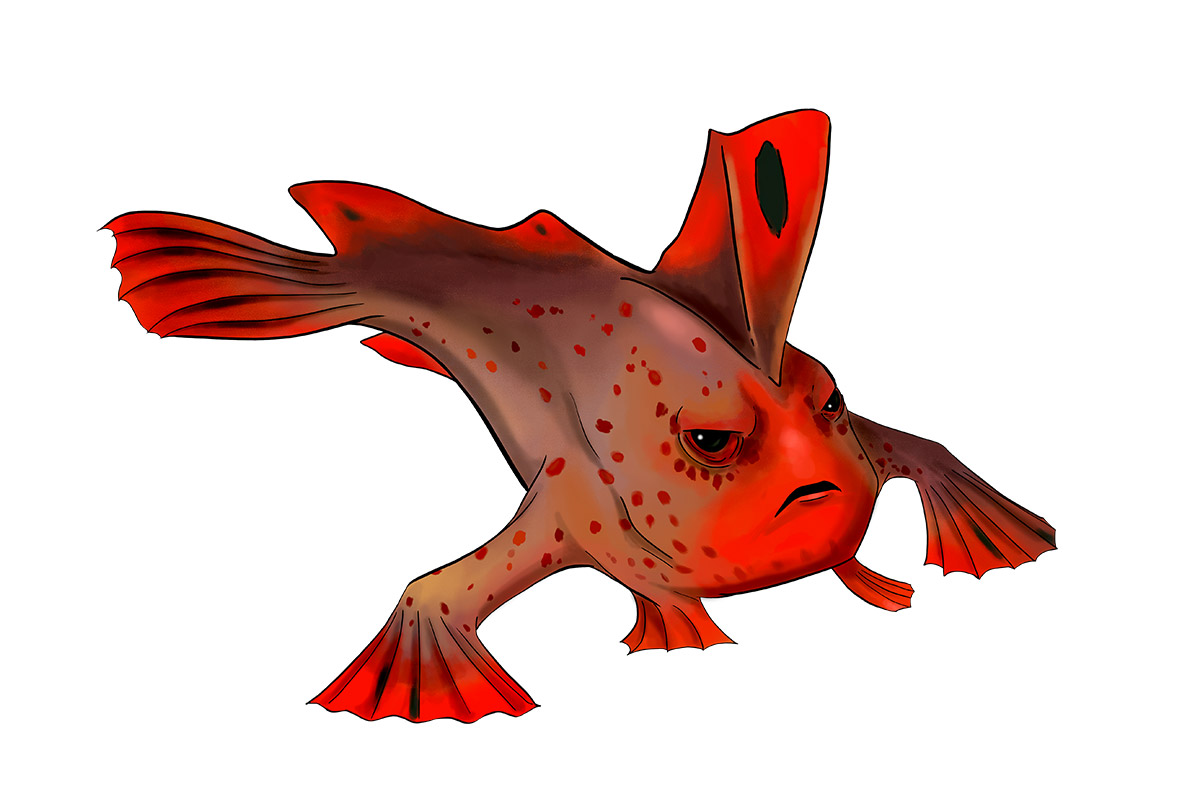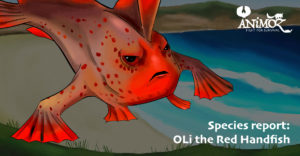 The Red Handfish (Thymichthys politus) is OLi – the world's rarest fish! The Red Handfish is found in only two small patches of reef in south-eastern Tasmania There are only around 100 adult OLi left in the wild! They are so rare that scientists will not disclose where their second population is to prevent poaching …